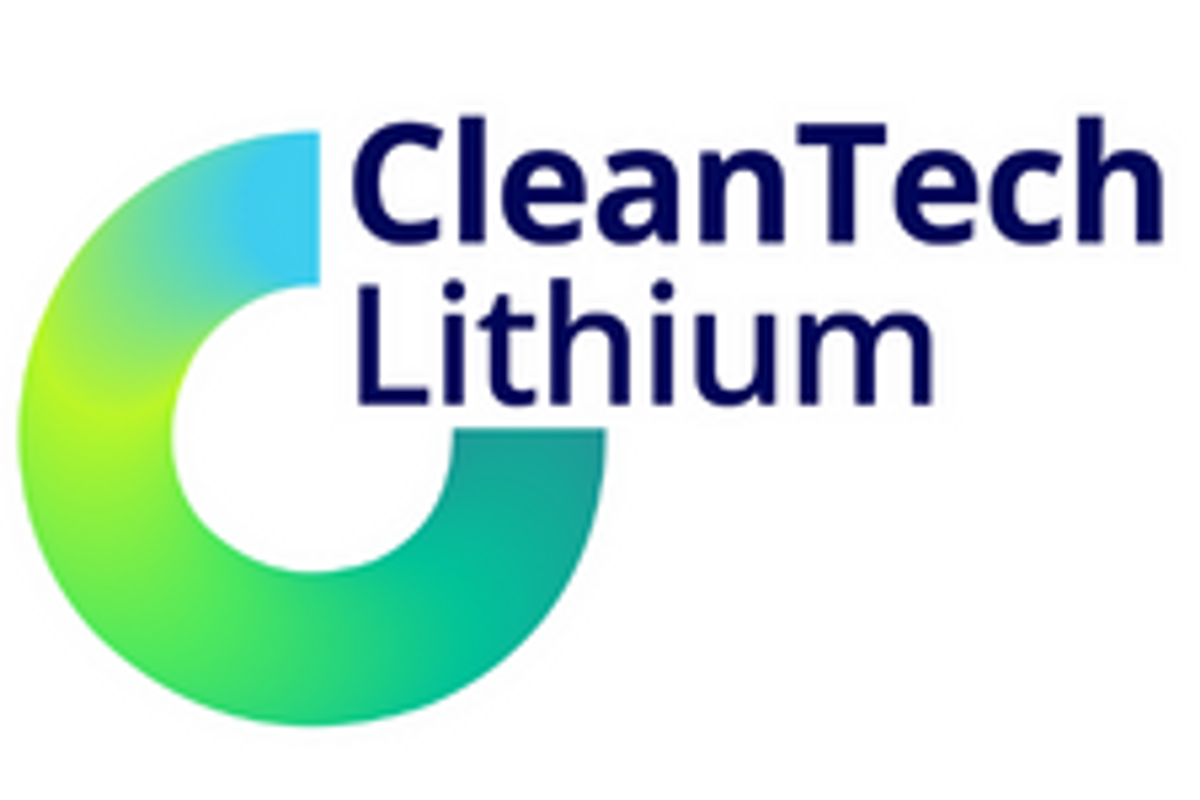 CleanTech Lithium PLC (AIM:CTL, Frankfurt:T2N, OTCQX:CTLHF), an exploration and development company advancing next-generation sustainable lithium projects in Chile for the EV transition, announces the appointment of an Australian-based Independent Non-Executive Director and other changes to the Board and Board Committees structures with immediate effect.
Tommy McKeith, based in Perth, Australia, appointed as an additional independent Non-Executive Director ('NED') with immediate effect ahead of the Company's planned listing on the Australian Securities Exchange (ASX) in Q3 2023
Jonathan Morley-Kirk becoming Senior Independent Non-Executive Director, previously Non-Executive Director, following Dr. Steve Kesler's moving to the Executive Chairman position earlier this year
Appointment of an Australian-based Independent Non-Executive Director:
Mr McKeith is an experienced public company director and geologist with over 30 years of mining company leadership, corporate development, project development and exploration experience. He's held roles in an international mining company and across several ASX listed mining companies. Mr McKeith currently serves as Non-Executive Director of Evolution Mining Limited and as Non-Executive Chairman of Arrow Minerals Limited. Having worked in bulk, base and precious metals across numerous jurisdictions, including operations in Canada, Africa, South America and Australia, Mr McKeith brings strategic insights to CTL with a strong focus on value creation that will support the leadership of the Company's Chief Executive Officer, Aldo Boitano, alongside Dr. Kesler as Executive Chairman.
Mr McKeith holds a B.Sc (Geology), a Graduate Diploma in Engineering and an MBA (all from University of the Witwatersrand in South Africa). He has also been a Fellow of the Australian Institute of Mining and Metallurgy since 2009.
Other Board Structure Changes:
Jonathan Morley-Kirk has become Senior Independent Non-Executive Director following Dr. Steve Kesler's moving to the Executive Chairman position earlier this year. This decision has been made to continue the open dialogue with shareholders and offer an alternative point of contact for investors and the Company. Jonathan Morley-Kirk will play a more active role in nurturing these relationships should shareholders have any concerns, while continuing to work closely with the executive team.
Steve Kesler, Executive Chairman of CleanTech Lithium, said:
"Tommy McKeith has considerable Board experience in Australia and a wealth of knowledge, including developing and operating mining projects around the world, including Chile, and as our Australian resident Independent Non-Executive Director will greatly help the Company gain the most it can from the planned listing on the ASX.
"I am delighted that he is joining our Board as we look to expand our reach into the Australian market, which has an established reputation for supporting junior mining companies and where we already have a strong shareholder base.
"The appointment of Tommy, alongside the other changes to the Board, will also help us deliver on our aim to become a material supplier of green lithium to the global EV market and grow the value of the Company, as we progress the next phase of our development, including the construction of a DLE pilot plant, updating our lithium resources and concluding the scoping study at Fransisco Basin and the PFS at Laguna Verde."
Tommy McKeith, Non-Executive Director of CleanTech Lithium, said:
"The significant progress that's already been made at CleanTech Lithium, combined with the capabilities and skills of the Company's senior management team and partners, was a great attraction and the reason I was delighted to be asked to join the Board. As we prepare to list on the ASX, having a presence here in Australia will bring new opportunities for CTL as we advance towards commercial production. It is a jurisdiction that values the vital role mining and the commodities industries play in providing the materials to develop our global economies. I look forward to opening doors for CTL in Australia through my strong network of investors, banks and various other stakeholders.
"Lithium is experiencing unprecedented demand, largely driven by the transition to decarbonise transport through electrification. CTL's proposition of green lithium via sustainable extraction methods excites me and I am looking forward to be part of the team who will strive to deliver this."
Board Composition
With the appointment of Mr McKeith, the Company's Board is now made up of 6 directors as follows:
Executive Chairman – Steve Kesler
CEO – Aldo Boitano
CFO – Gordon Stein
Senior Independent Non-Executive Director – Jonathan Morley-Kirk
Independent Non-Executive Director – Maha Daoudi
Independent Non-Executive Director – Tommy McKeith
The Company's Board now comprises three Executive Directors and three Independent Non-Executive Directors, in full compliance with the QCA Code on Board composition, as referred to in the Company's recently released Annual Report & Financial Statement for 2022.
Board Committees:
The Board has made the following changes to the Board Committee structure to better reflect the Directors' skills:
Tommy McKeith will become a member of the Audit Committee, with Jonathan-Morley Kirk remaining as Chairman.
Tommy McKeith will chair the Remuneration Committee, with Maha Daoudi as the other member.
Maha Daoudi will chair the newly created ESG Committee, with Jonathan Morley-Kirk and Aldo Boitano as the other members.
Granting of share options:
As part of the remuneration package and in accordance with the Company's remuneration strategy on joining the Company Mr McKeith is today awarded 204,000 share options at a 57p/share exercise price, vesting on a time-basis over a two-year period. This is in line with the share options awarded to the other two Non-Executive Directors Maha Daoudi and Jonathan Morley-Kirk, who joined the Company earlier.
In addition, 200,000 options have also been awarded to one new member of the Company's senior management team. These options are subject to performance measures linked to the Company's strategic milestones namely, the successful achievement of JORC resource upgrades, a successful PFS at Laguna Verde and the success of the pilot plant producing battery grade lithium carbonate or lithium hydroxide ("Vesting Criteria"), consistent with the performance measures already established for other members of the executive senior management team.
Click here for the full Press Release
This article includes content from CleanTech Lithium, licensed for the purpose of publishing on Investing News Australia. This article does not constitute financial product advice. It is your responsibility to perform proper due diligence before acting upon any information provided here. Please refer to our full disclaimer here.