Australia with a luxurious twist
Looking for something more interesting than lounging on the beach for your next holiday? Next time you plan a trip with friends, family, or even alone, consider some of the luxuries Australia has to offer. A big part of the joy of a trip down under is the fact that it's so far away from the hustle and bustle of your normal life. For those looking to take a true break, you could choose no better place.
If you are in the mood for a treat and want more than just a standard manicure and pedicure, Australia is the right place to be. We've compiled a list of some of Australia's most luxurious spa resorts, so all you have to do is take your pick and plan your trip accordingly. Treat yourself on your next holiday! As the saying goes, if you don't treat yourself, who will?
You'll also like this:
Here's What You Need to Know About Plant-Based Collagen
Beat the Winter Weight Gain with These Tips
Step into the Lap of Luxury: La Prairie's Art of Beauty Lounge at Sydney International Airport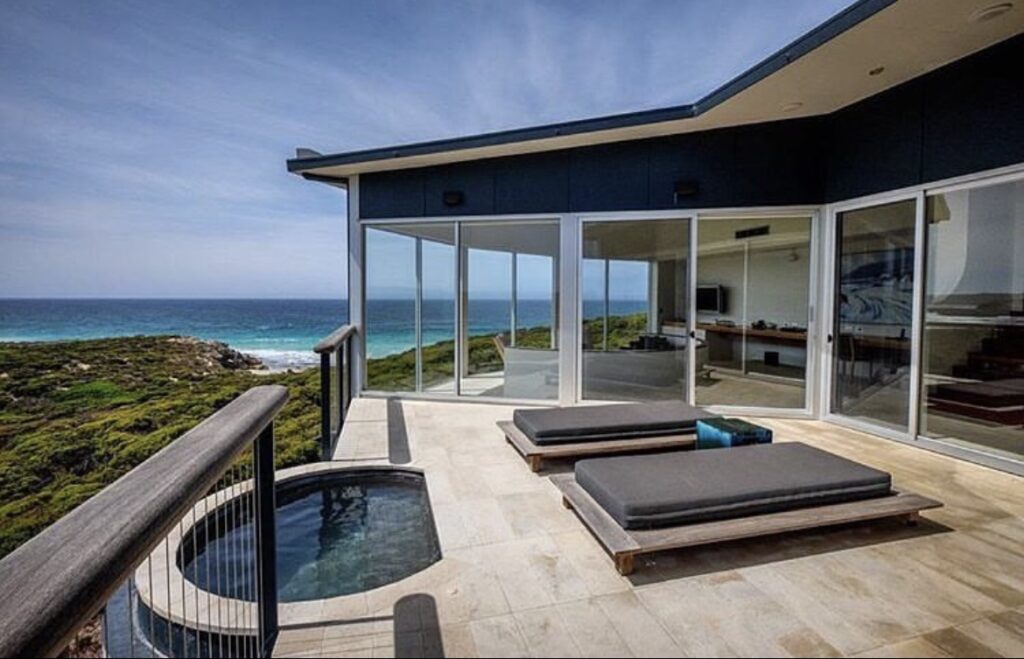 1. Southern Ocean Lodge
If you find yourself on Kangaroo Island, you should indulge in a spa treatment rather than hunt for kangaroos. This resort is perfect for those travellers who want to go the extra mile for some luxury. You'll find this isolated retreat is a quick flight and ferry ride away from Adelaide, or if you want a true luxury experience, get there with ease via private jet charter.
Enjoy the gorgeous sights the Southern Ocean Lodge offers, and indulge in exclusive Australian beauty treatments that combine natural island resources such as Ligurian honey, lavender, sea salt and pink clay. The spa menu has a lot of options. Still, the top choice for many travellers is massage therapies, particularly the Almond Wrap or Ligurian Honey massage, for an authentic and unique experience.
2. The Spa Sydney Park Hyatt
This resort can be found in Sydney's Park Hyatt. The Spa brings tranquillity and peace together, specialising in treatments such as scrubs, wraps and massages. Here, you'll experience tried and tested techniques combined with some of Australia's top beauty products. The Caviar facial is a top choice, and although it might not seem the most obvious choice, this is a treatment you must indulge in, as it takes the antioxidants and protein found in caviar to hydrate, tone, and smooth your skin into something spectacular.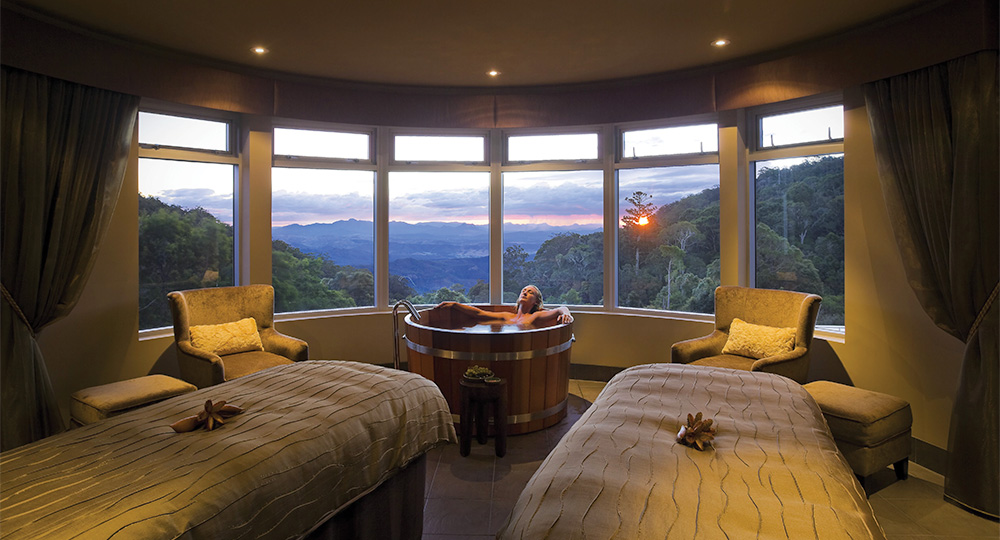 3. Lost World Spa
Although the Gold Coast is mainly known for its stunning beaches, why not take a trip and explore the lush forests? At the Gold Coast Hinterland, one reason you should go is the Lost World Spa tucked at the top of the rainforest canopy. It's not every day you can say you were in a spa in a rainforest, so try it out and be the talk of all your friends!
Situated inside an Australian National Park, this spa boasts a cliff-side infinity pool, fresh mountain air and many treatments. If you don't know what to choose from the vast selection, try Thermal Skin Therapy, which is perfect for restoring hydration to your skin with the most stunning natural background. Those at the spa refer to it as 'Nature's Face Lift', and we can see why.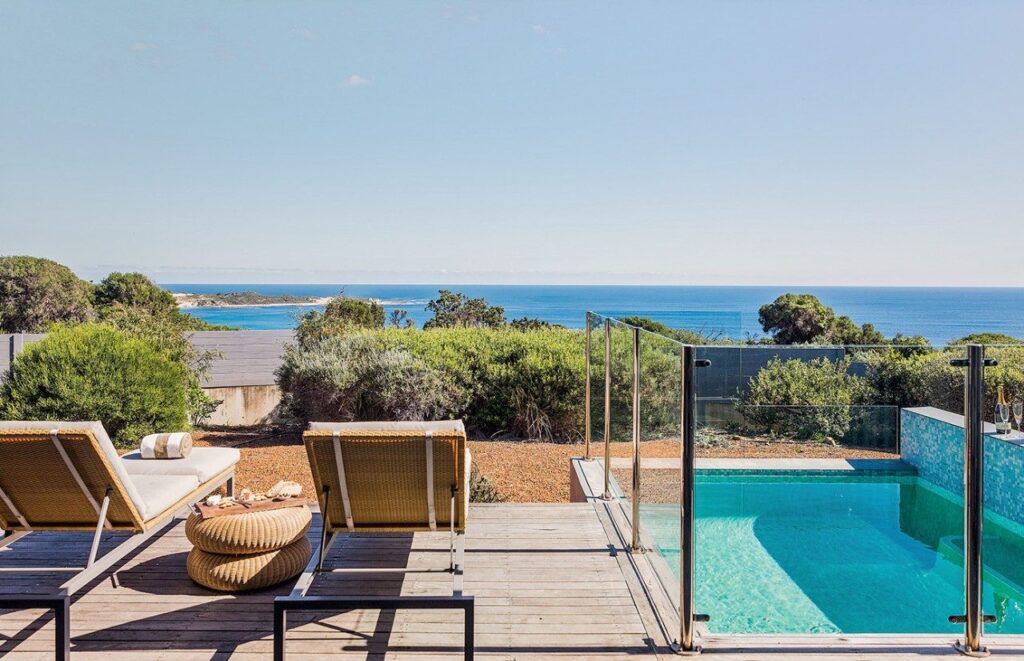 4. Injidup Spa Retreat
Found in the Margaret River wine region is where the countryside meets an oasis; the trip is well worth it! This retreat proves that going the extra mile always pays. Here, you'll be treated as a personal guest, as each treatment is tailored to each individual and their specific needs. You can choose from facials, massages, and full-body treatments, in an array of different options, all with secluded beachfront views. If you don't know where to start with so many options or generally don't know your specific needs, don't worry! The Revive Package, available at the retreat, includes green clay body masks, massages, detox baths and more. No matter your choice, you'll leave feeling fresh, taken care of and relaxed.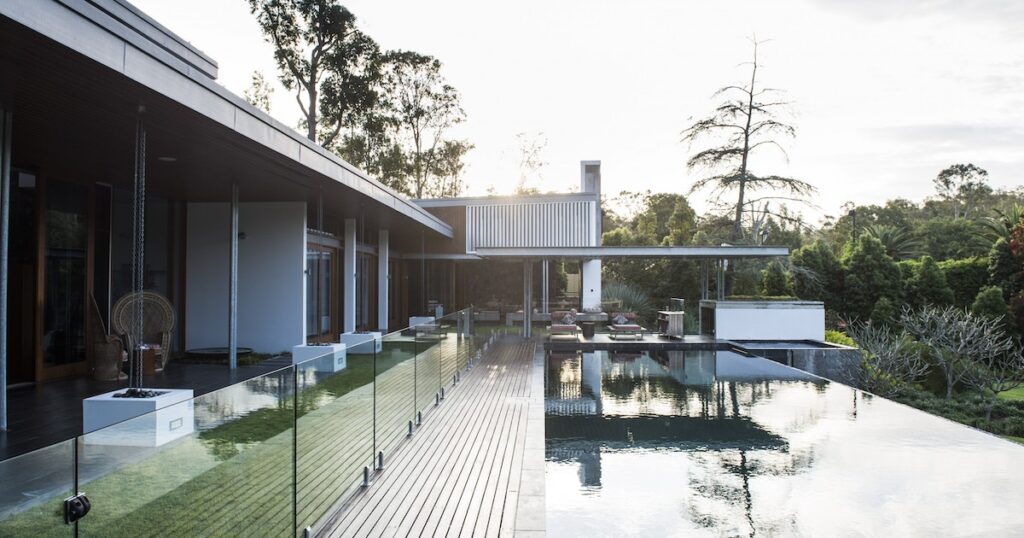 5. One Wybelenna
If you are looking for a Queensland escape, now is your chance! This differs slightly from some of the other nature-based retreats Australia offers, combining luxury with modernity. Marvel at the 1970s California-inspired decor and gorgeous architecture to help you feel truly relaxed and at home. This resort focuses primarily on holistic services while including that hint of luxury. The Crystal and Pearl Elixir treatment is the way to go if you need a recommendation. You'll receive both body and face therapies, using minerals and stones to help your skin revitalise. During your treatment, enjoy nibbling on some rich dark chocolate, which also aids in providing necessary blood flow to your skin and protecting it from sun damage. Every little helps!
Wrap up
After delving into the world of what Australia's luxury spa resorts offer, we hope you've decided to visit. Remember, no one ever regrets a pamper day! Make your next holiday to Australia one to remember.
You'll also like this:
The Best Wine Regions Across Europe
Monthly Astrology Forecast June 2023 – How the Astrological Events Will Impact Your Zodiac Sign
Indulge in a Luxurious Staycation: 8 Tips For Creating a Hotel Experience at Home