Disclosure: This post contains affiliate links. I received this box for review.
Ipsy and Boxycharm have combined subscriptions. Ipsy's Boxycharm box has been released for June.
Boxycharm (formerly Boxycharm Base Box and Ipsy Glam Plus) is $28/month and comes with five full-size beauty products (you choose 3!). Every month, you're guaranteed at least 1 Power Pick—a superstar product or brand handpicked by a team of experts. I received the June 2023 box for review.
Glam Bag is $13/month, and you get five deluxe beauty samples (you choose 1!). Every month, you're guaranteed at least 1 Power Pick—a superstar product or brand handpicked by a team of experts.
Icon Box (formerly Glam Bag X and Boxycharm Luxe) is $58/quarter and includes eight celeb-curated, full-size beauty products (you choose 3!) worth up to $350. This box will replace your base membership in Feb, May, Aug, and Nov. Every 2nd-3rd during Icon Box months; you'll still choose three items while revealing your five celeb-curated Power Picks.
Boxycharm shipped in a pink box.
DEW OF THE GODS Ultratonic Watermelon Extract Toner $36
Filled with a range of beneficial ingredients like alpha hydroxy acids, vitamins, hyaluronic acids, and the star component watermelon, this toner is designed to enhance the appearance and feel of your skin. It has a yummy watermelon formula; it gently exfoliates, softens, and tones your skin, leaving you with a radiant glow. The smell of this toner reminds me of the Sour Patch Kids Watermelon Setting Spray.
BEAU BABE BEAUTY Highlighter in Bronzed $25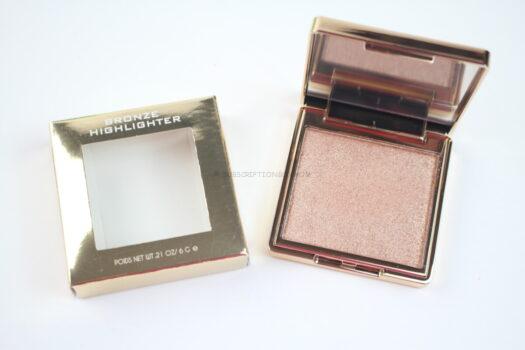 This bronzed highlighter gives your skin a stunning golden glow. It has a touch of radiant golden light, and helps you achieve that coveted golden goddess look you've always desired. This gives your skin a gorgeous glow.
SYMBIOSIS SKINCARE Enlightening & Exfoliating Cleansing Gel $76
This gel cleanser is both gentle and non-drying, making it a great cleanser. It removes dirt, oil, and makeup, leaving your skin feeling clean and rejuvenated. It also smells great.
IL MAKIAGE Color Boss Squad Eyeshadow Palette in Workaholic $42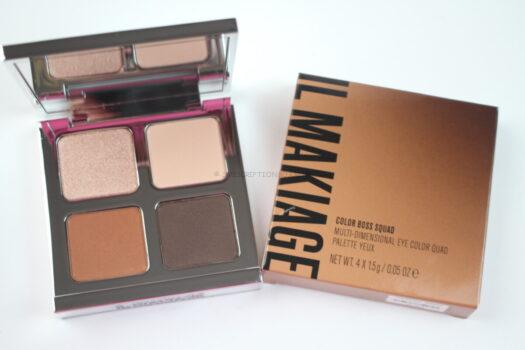 It features four essential shades, including a versatile chocolate brown and three stunning shimmer shades. The formula is smooth and easy to apply, so you can effortlessly blend the colors for a flawless finish. The eyeshadow stays put throughout the day. This palette has a nice selection of neutral tones.
TOYFACTORY Dollpaint Gel Eyeliner Duo Kit in Black & Brown $32
This kit is your go-to solution for achieving long-lasting and smudge-proof eye looks. The kit comes with a black and brown eyeliner. Crafted with sustainable synthetic Japan wax, these eyeliners offer a smooth application, gliding on seamlessly. They stay in place throughout the day and night.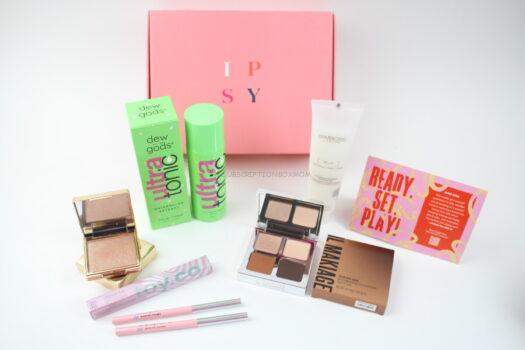 Final Thought: This box had a total value of $211. I loved the highlighter, toner and eyeliners the most. If you want to try Ipsy, you can get a FREE month of REFRESHMENTS ($18) with your subscription.
Do you like FREE SUBSCRIPTION BOXES? Click HERE to see my free subscription box list.
The post Boxycharm June 2023 Review + Coupon (New Ipsy) appeared first on Subscription Box Mom.