The Casablanca Hotel-Casino in Mesquite, Nev. must cough up a $2k slots jackpot to a gambler who was previously kicked out seven times but snuck back in and got lucky.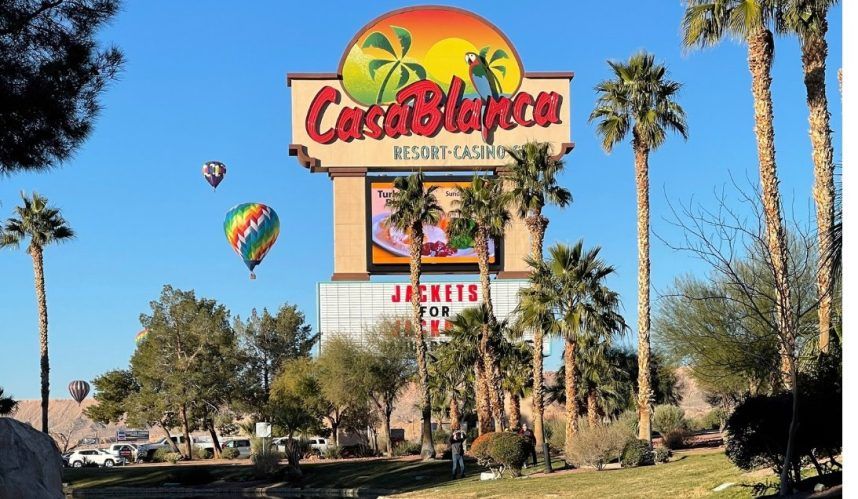 Rhon Wilson was originally 86'd for failing to pay for a drink. But he returned to the casino, winning jackpots three times over several months.
The Nevada Gaming Control Board (NGCB) determined Wednesday that the casino should pay the patron his winnings because most operators would be unlikely to take the time to track down trespassed patrons who had lost money to make sure they got paid back.
Patrons Get Paid
Earlier, Dick Tomasso, vice president of security and government affairs for operator Mesquite Gaming LLC, told the three-member panel that Wilson found it more profitable to pay a misdemeanor fine and then return to the casino to gamble.
That's because he knew that "the gaming enforcement policy would allow him to keep his winnings as they did three previous times he was caught violating the trespass statute," Tomasso said.
"This banned individual broke the law when he entered a casino. He was still breaking the law while he was gaming. So he had to commit a crime in order to place a wager," Tomasso reasoned.
Your action will have a profound effect on all your licensees in the state of Nevada," Tomasso told the board. 
NGBC Chair and Executive Director Kirk Henrick noted that the board has a long history of requiring that patrons be paid if they win a jackpot, but added this was an unwritten policy that is not enshrined in regulation or law.
But Henrick said that if casino staff bans an individual, the onus is partly on the operator to ensure the individual does not reenter. Operators needed to "follow through" on that decision, he said.
Dissenting Voice
The one dissenting voice on the panel was retired Las Vegas Municipal Court judge George Assad.
"Just because a policy's been on the books for a number of years doesn't mean it should be followed," Assad contended.
"I think the policy should be to discourage that type of illegal activity. I think it's a good policy to not pay the trespasser … if they lose money, that's on them. I just don't want to award bad behavior."
The remaining panel members said they respected Assad's concerns. The issue would be addressed at a forthcoming regulatory workshop on October 18, they concluded.
The post Casablanca Mesquite Must Pay Slots Jackpot to 86'd Gambler, NGCB Rules appeared first on Casino.org.