When it comes to horror, no one does it quite like Stephen King. It takes a special director and team to take the terror from the page and make it work on the screen. Director Rob Savage shared how they settled on a design for The Boogeyman that is sure to fuel nightmares for weeks to come.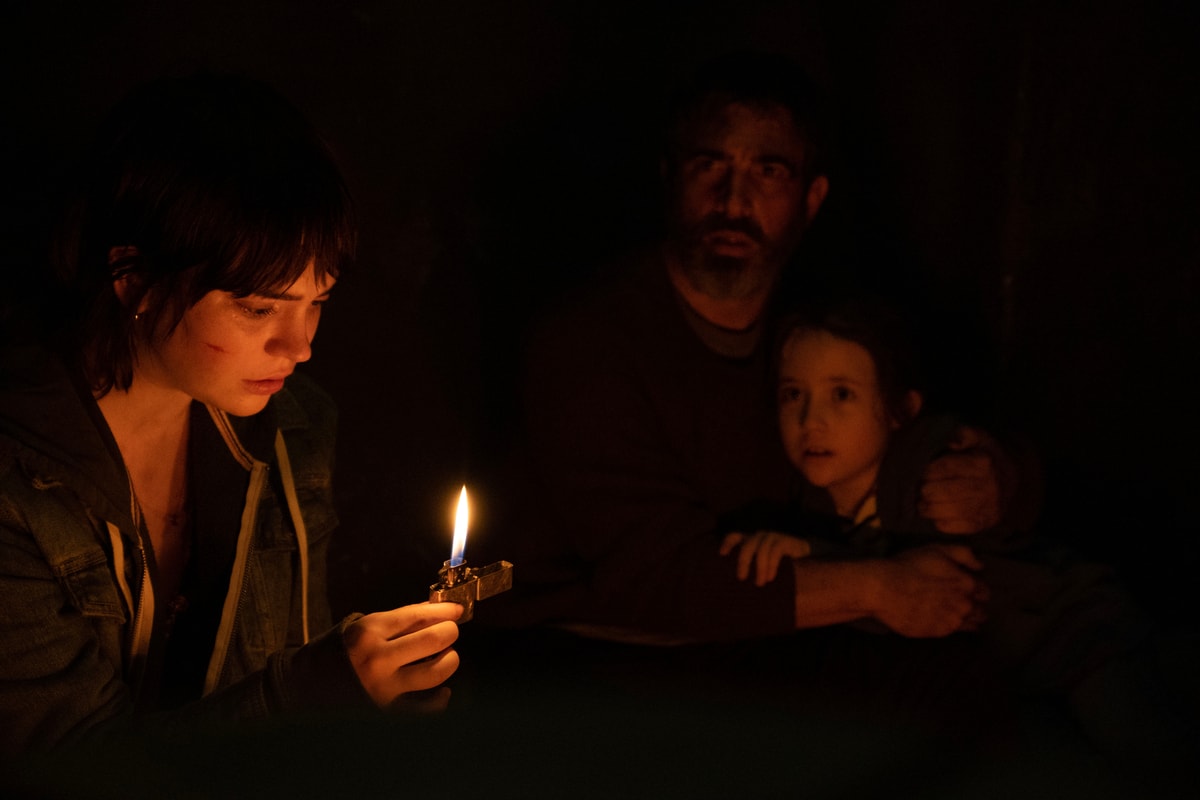 Director Rob Savage On Bringing Stephen King's Boogeyman To Life
Based on Stephen King's short story of the same name, The Boogeyman follows sixteen-year-old Sadie (Sophie Thatcher) and her 10-year-old sister, Sawyer (Vivien Lyra Blair), who have recently lost their mother after a tragic car accident. Their father, Dr. Will Harper (Chris Messina) is failing to connect with his daughters or help them process their grief. This puts Sadie in the position to be both big sister and stand-in parent to Sawyer who is dealing with common childhood fears on top of losing her mother. One day, Dr. Harper sees a new patient, Lester Billings (David Dastmalchian), who unexpectedly shows up, desperate to talk about his grief over the deaths of his children. He also mentions that he believes there is an evil presence to blame. Dr. Harper writes him off as unhinged but his children will soon learn that Lester wasn't lying. Sadie and Sawyer are soon forced to face this supernatural evil that dwells in the shadows and feeds on the suffering of its victims.
The idea of a boogeyman is familiar to everyone on the planet. But what your demons look like are not necessarily what mine do, after all we are all scared of different things. So that begs the question– how do you settle on a design for a creature that has as many variations as there are people on the Earth? That was a tall order for director Rob Ravage and his team when translating Stephen King's short story to the big screen. Fortunately for horror fans (or maybe not if you're having nightmares) Savage finally landed on a character that was chilling no matter what lurks in your nightmares.
RELATED: The Boogeyman Movie Review: A Chilling, Suspense-Filled Scarefest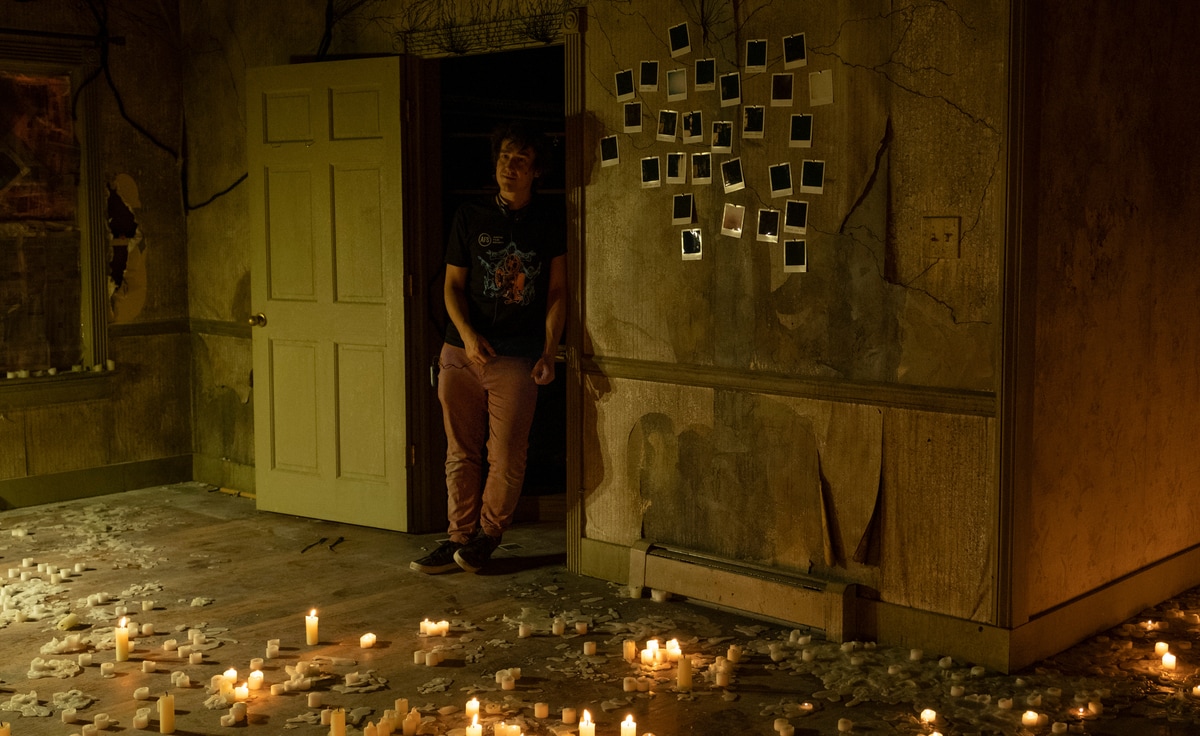 "I think the thing that I was really aware of is that we didn't want people to leave the cinema thinking "I've seen The Boogeyman. He's not all that scary." You know? And obviously these guys have to fight The Boogeyman at the end, so you had to show him. So we had to create a creature which felt like it made room for everyone's personal interpretation of the creature, that kind of spoke to the short story. The short story's got this kinda nightmarish, I won't ruin it, but it's got this kinda nightmarish ending where a character is revealed to be The Boogeyman. I guess I just ruined it," he laughed.
"The design was about creating something that you could glimpse just in the shadows. You could just see these kinda pinprick eyes staring out from the darkness. For most of the movie, we're just allowing it to kind of fester in the audience's head and then when you finally see the creature…we came up with this kind of weird, messed-up design; whereby the creature kind of reveals itself to have dimensions beyond what we see. So, there's still kind of room for people's own nightmares projected onto our creature. Yet we've got this horrific design which our team came up with, which will hopefully create some new nightmares."
The film itself uses a lot of practical effects and classic horror movie imagery that works in tandem to create suspense and give the audience chills. Ultimately the creature was digital which may be surprising, but Savage shared there was a good reason for that.
"I was pushing for practical for a lot of the movie [but] the thing that made me relent in the end is that we just couldn't lock into our design for the creature until very late in the day. We went 'round the houses on what this creature should look like and how best to represent the Boogeyman and even what his form looks like when you finally see him at the end. It kind of immediately became apparent that one, we wouldn't have enough time to build a suit. And two, the things that we had to have this creature doing, practical would be very cumbersome. It would add onto our days…we shot 34 days, so we didn't have a huge amount of time to be messing around with a practical suit. Although, that was definitely how I saw this originally. It's testament to our artist folks who were the VFX company who created our creature. We had a Boogeyman head that we had 3D printed and slathered in KY jelly and lit by Eli Born, our incredible cinematographer. And we had that in every single scene, we had a shot like that that we could show the VFX people and say, "That's what a real Boogeyman head looks like." It's gotta look like that."
The Boogeyman is now in theaters. It is rated PG-13 for terror, violent content, teen drug use and some strong language with a runtime of 98 minutes.