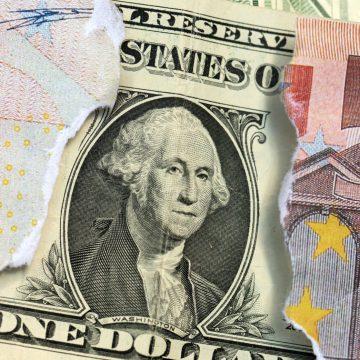 The EUR/USD pair is on the path to recovery following a recent downturn.
The major currency pair is showing signs of a rebound as we progress through Thursday. Currently, the EUR/USD exchange rate stands at 1.0522.
A decline in US Treasury bond yields and a dip in crude oil prices were witnessed yesterday. Capital markets are taking a breather, assessing the stability of ongoing trends. The recent US economic data hasn't offered much clarity.
The ADP Employment Report revealed a meager increase of 89 thousand jobs in the private sector for September, falling short of the expected 153 thousand. All eyes are now on the NFP report scheduled for Friday, predicting a growth of 170 thousand jobs after a rise of 187 thousand in August. Investors view this report as more influential than the ADP data.
In addition, the ISM PMI for September showed a dip compared to the August report, dropping to 53.6 points from the earlier 54.5 points. This decline was mirrored in new order parameters, plummeting to 51.8 from 57.5 points, marking a new ten-month low.
However, August saw industrial orders surpass expectations, primarily due to increased orders from refineries.
Today, critical economic data is scarce. The market is likely conserving its energy for Friday, anticipating a deluge of employment data.
The post EUR Aims for Recovery: Overview for October 05, 2023 appeared first at R Blog – RoboForex.