When mobile sports wagering goes live in Florida, it's likely to be exclusively controlled by Hard Rock International, and that could limit revenue generation in the state, according to a sell-side analyst.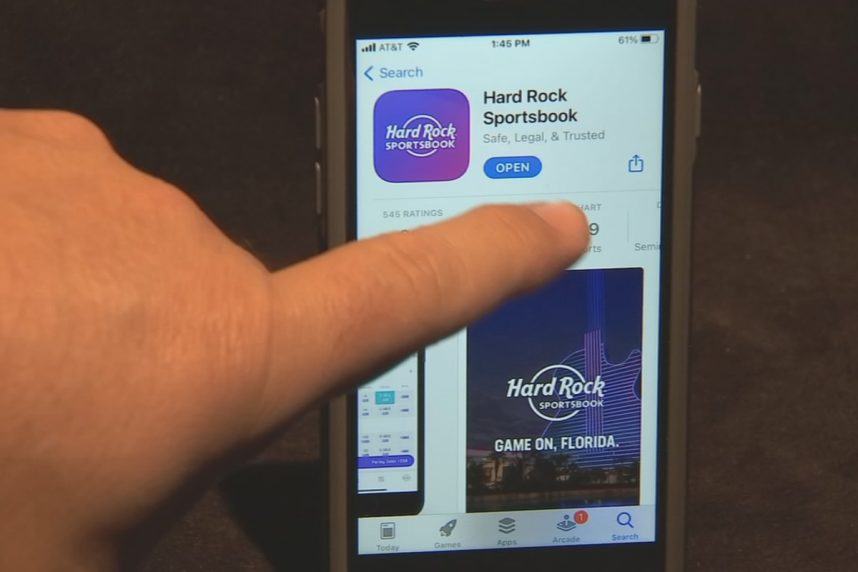 In a note to clients on Thursday, JMP Securities analyst Jordan Bender forecast that at maturity, mobile sports wagering in Florida will generate $1.3 billion to $1.5 billion in revenue compared with as much as $2 billion if the market was open to competitors beyond Hard Rock, the gaming arm of the Seminole Tribe.
Bender used New York, which is a competitive market, as a comparison, noting the state should see sports wagering revenue of $2 billion at maturity. He pointed out that New York and Florida have comparable populations and per capita income statistics. Florida and New York are the third- and fourth-largest states, respectively.
States that have gone the route of one to three licenses, including Oregon, Connecticut, and Rhode Island, have underperformed the average per-adult-spend across the United States with a core reason being less incentive to invest in players and the product with no competition," observed Bender.
The operators of a pair of South Florida gaming venues are working to convince the state's Supreme Court to strike down the Seminole's Class III Tribal-State Gaming Compact with the state. Signed into law in 2021 by Gov. Ron DeSantis (R), a GOP presidential candidate, the accord grants the tribe exclusive rights to sports wagering in the state. Under the terms of that agreement, the Seminole Tribe must drive $500 million annually to state coffers.
The tribe's grip on gaming in the state extends to other areas, including recent casino expansion proposals that, if implemented, would mandate that new gaming venues would be located 100 to 130 miles away from tribal lands.
For States, Sports Betting Competition Is Good
As Bender noted, narrow fields of sports wagering competitors aren't benefiting states such as Connecticut, Oregon, and Rhode Island. New Hampshire, where DraftKings enjoys a monopoly as it does in Oregon, can likely be added to that list.
Likewise, several other states where the gaming industry is largely controlled by tribal operators have either botched sports wagering or are missing out on it altogether. As just two examples, Washington and Wisconsin permit sports betting, but at or near tribal casinos — a flawed policy at a time when approximately 90% of sports wagers are placed on computers or mobile devices.
Due in part to the dominance of tribal casino interests, California and Minnesota don't permit sports betting as of yet, and there's little clarity on when that will change. Conversely, Arizona and Colorado, two states with tribal casinos, are home to thriving sports wagering settings because those markets are open to multiple competitors.
Hard Rock May Get Pass in Florida
Hard Rock's Hard Rock Bet sports betting app is currently available in Arizona, Indiana, Iowa, New Jersey, Ohio, Tennessee, and Virginia.
However, as Bender noted, the operator has been unsuccessful in gaining traction, posing little threat to entrenched rivals because of slack technology, but that might not be an issue in its home state if competitors aren't allowed into the market.
"From an operation standpoint, Hard Rock has not gained scale across the US and its technology and product are not on par with the top online companies in the space," concluded the analyst.
The post Florida Flop: Single-License Model Could Dampen Sports Betting Revenue appeared first on Casino.org.