As part of Solutions Review's Premium Content Series—a collection of contributed columns written by industry experts in maturing software categories—Carsten Schou Hjæresen, the EMEA VP of Marketing Technology at Valtech, offers up some questions businesses can ask when finding a replacement platform after Google Optimize takes its final bow this year.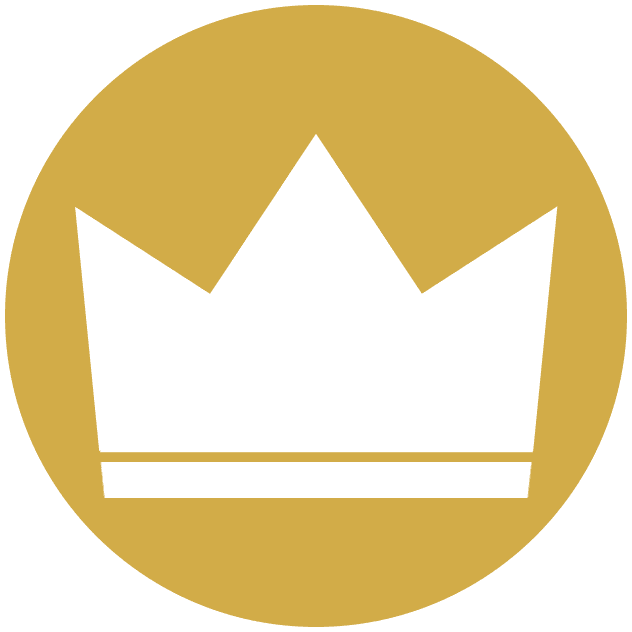 Dealing with the occasional platform sunset is both inevitable and troublesome. Right now, Google Optimize—the world's most used A/B testing tool—is set to sunset later this year. Businesses must find an alternative fast so their experimentation efforts don't lose momentum or halt entirely. This isn't an easy task; they'll need to learn a brand-new platform and migrate over historical data and learnings.
With technology developing faster than ever, structured experimentation (A/B testing) helps businesses understand customer habits, test their product-market fit, and validate their creativity to drive better business outcomes. It must offer a comprehensive view of the customer journey to ensure experiments don't operate in siloes. When experimentation thrives, it joins business functions, experience design, data, analytics, and more—all through a structured framework of testing, measuring, and learning.
With this in mind, what should decision-makers ask when selecting a Google Optimize replacement?
1) Can We Scale With the Alternative?
When selecting an A/B testing tool, businesses must assess how well it fits into their digital ecosystem. But remember, it's not IT who'll be using the platform. It's more or less everyone else.
Scalability is arguably the most essential characteristic of an experimentation tool. What do we mean by this? Experimentation involves planning based on past learnings, content creation, and data analysis (using a data visualization tool). Teams need an experimentation tool that makes all this seem easy and one they can grow with as their experiments become more complex.
Change is happening at a faster pace than ever before, and businesses must be able to adapt to it. So yes, your business' experiments should become more complex and sophisticated over time. For this reason, it's worth opting for a platform that boasts a wide range of features. Not just one that helps you identify the version of a piece of content that performed the 'best.' Failing to do this means you'll need to migrate again once you become more data-driven and hit the ceiling. It's the same principle as children's clothing—you'll grow into it.
Looking at the experimentation platforms available, it's essential to consider two pillars—visuals and data. Many platforms are powerful visually—primarily designed to help content marketers experiment with images, colors, and copy. However, it's equally crucial for these tools to perform strongly on data. This means making it easy to group target audiences based on demographics, behaviors, and interests. And, crucially, to map this to tangible changes.
You'll find that some tools are great on the visual side, which makes it easier to get experiments off the ground. But at the same time, they're weaker on data, which hinders long-term scalability and effectiveness.
A platform's ability to integrate with other tools is vital. Your chosen platform should be as highly integrated as possible to maximize scalability. Consider Google Optimize. By itself, this is a limited visual tool. But combined with Google Analytics, it becomes much more effective, as data can be used in Google Ads and Google Looker Studio. This isn't to say that Google Optimize is perfect. Far from it, in fact. Google is a closed ecosystem. Enriching it with first-party data (and getting that data back again) isn't easy. You can push data into Google Optimize, but getting it back into a CRM or data visualization platform is nearly impossible.
So, what's the alternative? Tools like Optimizely's Web Experimentation have their own CDP, which integrates data directly. They also give users the option to work with their existing CDP. This is much more advanced than Google Optimize ever was. With the help of tools like these, businesses can think much more ambitiously about integrations following the Google Optimize sunset. Though, of course, this carries with it a degree of complexity.
2) Which Parts of the Customer Funnel Need Optimizing?
A good experimentation platform enables businesses to optimize their entire funnel. However, each stage requires a different approach, depending on the unique needs of your business.
Top-of-Funnel
Top-of-funnel marketing is about building brand awareness and focusing on the problems your business solves. Here, experimentation can help you learn more about customers' pain points—which you will have already researched in detail. Crucially, it can also help ensure you're articulating them in a way that resonates with each persona within your audience. This is particularly important in B2B markets, where the average brand serves five to seven industries. Each has different pain points, a distinct vocabulary, an appetite for detail, a sense of humor, and more.
If you want to craft relevant campaigns for various personas, not having the right tool in place can drastically increase the complexity and number of employee hours required.
Mid-Funnel
Mid-funnel success hinges on building trusted relationships with your existing audience. Your team probably has a lot of ideas around 'best practice' already. But do you know which resonates with different groups? Every audience is unique, and what worked before might not work tomorrow, so it's vital to A/B test your tactics before implementing them.
Bottom-of-Funnel
Bottom-of-funnel is when you map your audiences' challenges to specific products and services. In other words, you're demonstrating how you'll solve their challenges together. Experimentation is about optimizing product-audience fit rather than trying everything to see what sticks, as giving too many options can be overwhelming. At this point, the result isn't necessarily an increase in conversions but significantly shorter lead times.
Selecting an experimentation platform with a high degree of automation is crucial if you optimize the entire customer funnel or target multiple industries. Often, businesses mistakenly try to save money by choosing a tool with fewer automation capabilities. However, they soon find the increased employee hours required to run it are much more expensive, creating a higher total cost of ownership. Interestingly, Google Optimize didn't offer an impressive level of automation. So, this is another area businesses can seek to improve.
3) Can We Link Optimizations to KPIs?
To give experiments purpose, you should link A/B testing results to KPIs. After all, what's the point of simply learning that the color red marginally outperforms the color blue?
Some businesses struggle to create sensible KPIs to accompany their experimentation efforts and therefore focus on vanity metrics—a big mistake. To be effective, you don't need to reinvent the wheel. A simple option is to ensure that any experiments outperform your baseline (clicks, conversions, visitors, etc.). Another option is linking experiments to revenue growth. Ultimately, this is what all KPIs boil down to. Whatever you do, make sure you can demonstrate how experimentation has led to increased leads, sales, or deals. This will enable you to have more productive conversations with stakeholders.
If your business isn't ready to link experiments to KPIs while finding a replacement for Google Optimize, you will probably struggle to justify the investment. Since time is of the essence and you don't have the luxury of waiting until you can adopt a more mature approach, now is the time to decide where you want to be, build a business case around this, and work out tangible steps to getting there.
4) Can We Calculate the ROI of Our Experiments?
In a word, yes. If you have KPIs, your experimentation platform should help you calculate ROI. However, if this is your first foray into A/B testing, don't try to calculate ROI before you start. It'll inevitably be wildly inaccurate. Ideally, run five to ten experiments first. Based on this data, you can calculate the business value of experimentation and finetune your process to maximize ROI.
Remember, calculating ROI on experimentation isn't just about the arrows that point upwards. It's also about sustaining current performance. Your competitors are constantly making incremental improvements. Not following their lead has a cost, as you'll inevitably start seeing your performance decline.
5) Is My Business Ready for Experimentation?
With clear KPIs in place, any business is ready for experimentation. If presented with a choice between investing in experimentation, personalization, or increasing traffic, choose option one. Ideally, experimentation should happen before personalization and should use the same tool. That's because experimentation enables businesses to optimize their funnel, which means subsequent investments in traffic or personalization are more effective. Another advantage of experimentation is that it allows you to learn what works in the real world—influencing product design, go-to-market strategy, and more.
Suppose you've already started your experimentation journey and are thinking about stopping when Google Optimize sunsets, don't. Many businesses mistakenly scale down or stop experimentation when gains become more incremental. When companies first start A/B testing, they typically see significant uplifts in revenue. Over time, these improvements decrease as businesses become more optimized, but they're no less crucial.
Taking your foot off the gas will enable competitors to catch up. Continuous experimentation is the only way to stay ahead and respond effectively to industry disruption. There's a reason start-ups and scale-ups focus on prototyping and testing, as this accelerates go-to-market and product fit.
Moving On to Better Things?
As we wave goodbye to Google Optimize, it's important to remember that choosing a new experimentation platform isn't just about minimizing instability and disruption. Instead, it's an opportunity to assess, evaluate, and implement a more scalable, advanced, and highly integrated solution. Essentially, moving on to better things!
---
The post Google Optimize Sunset: Five Questions to Ask When Finding a Replacement appeared first on Solutions Review Technology News and Vendor Reviews.