It's here, the season 2 premiere of LOKI. From time slipping to pruning and a POST CREDIT scene, yes you read that right, the premiere of Loki Season 2 is packed with Loki-awesomeness. Let's get into Loki season 2 episode 1 "Ouroboros" with these easter eggs and breakdown.  
Spoilers ahead if you haven't watched Loki Season 2 Episode 1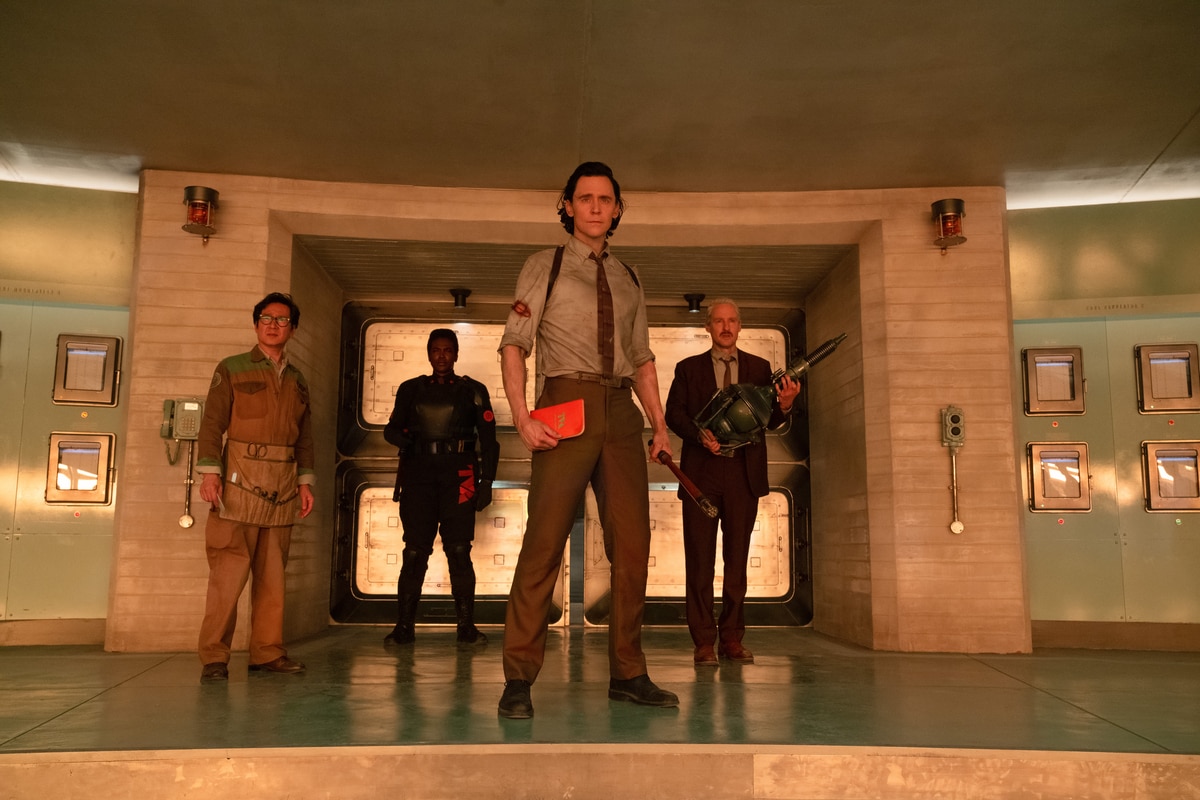 Loki Season 2 Episode 1 Easter Eggs & Breakdown
Kang The Conqueror's statue overlooks the TVA as Loki runs away from Mobius.
Mobius doesn't remember who Loki is so Loki leaps onto a mail truck with the numbers 435, scaring the driver. It crashes into Kang's statue and into the area where Casey is working.
Loki hair flip number 1 for those counting. Loki is glitching, taking him out of the present each time he disappears.
RELATED: Loki Episode 6 Easter Eggs & Breakdown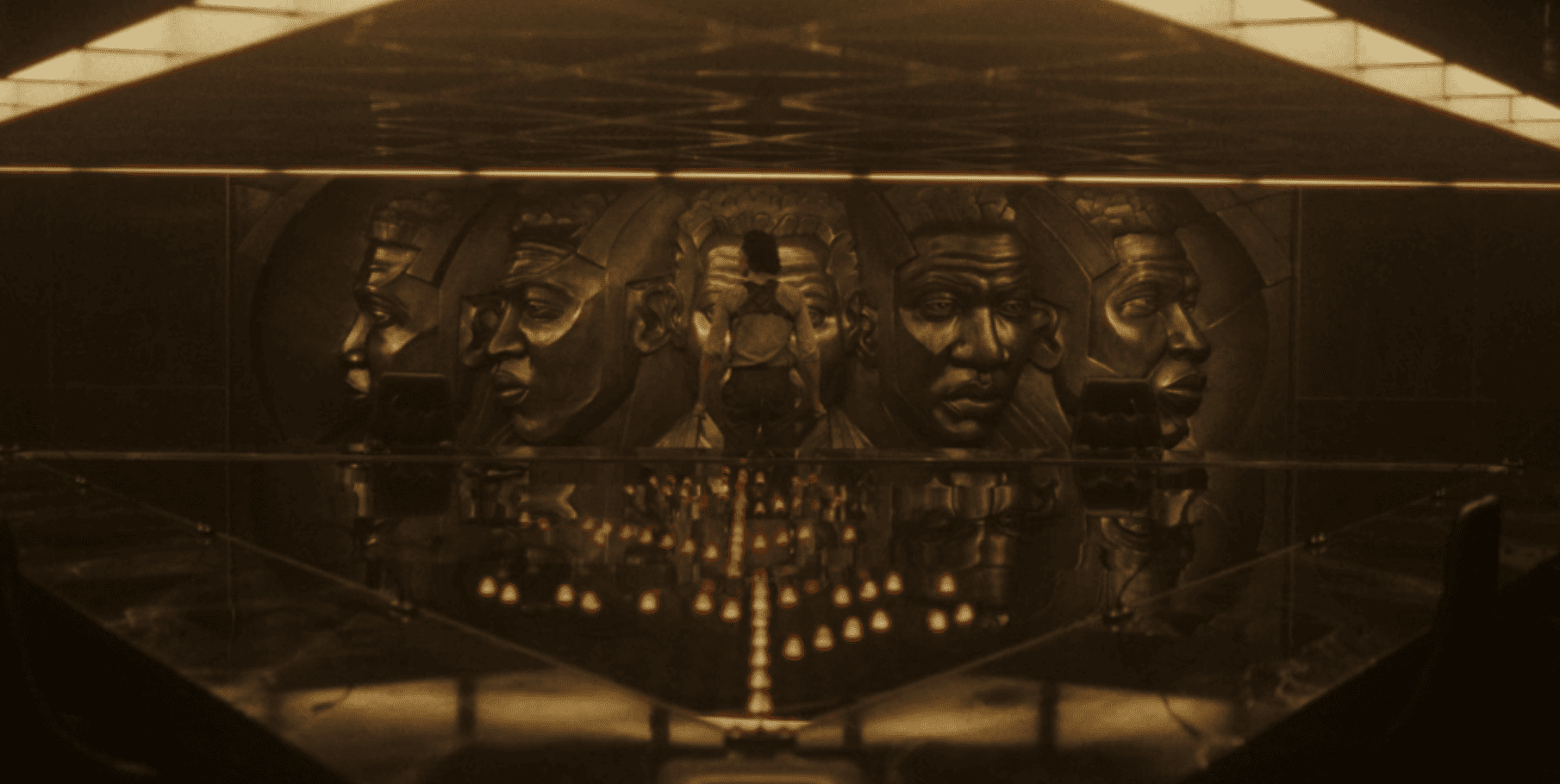 B-15 wants to tell the TVA employees the truth. Hunter X-5 teases Mobius about the jet skis. On the screen, the timeline is going insane.
Loki goes to the War Room looking for Mobius but he's not in their timeline, he is in one where Kang is the ruler. Inside he finds an empty room with several images of various Kang Variants including Victor Timely. Victor was the variant shown in the post credit scene of Ant-Man and the Wasp Quantumania. 
X-5 says the new judges council, General Dox and Judge Gamble (Liz Carr) want to speak with Mobius. Judge Gamble, is based on the Marvel comic character Professor Justin Alphonse Gamble who was an employee of the Time Variance Authority who left the TVA in an attempt to stop the incinerators that were running wild.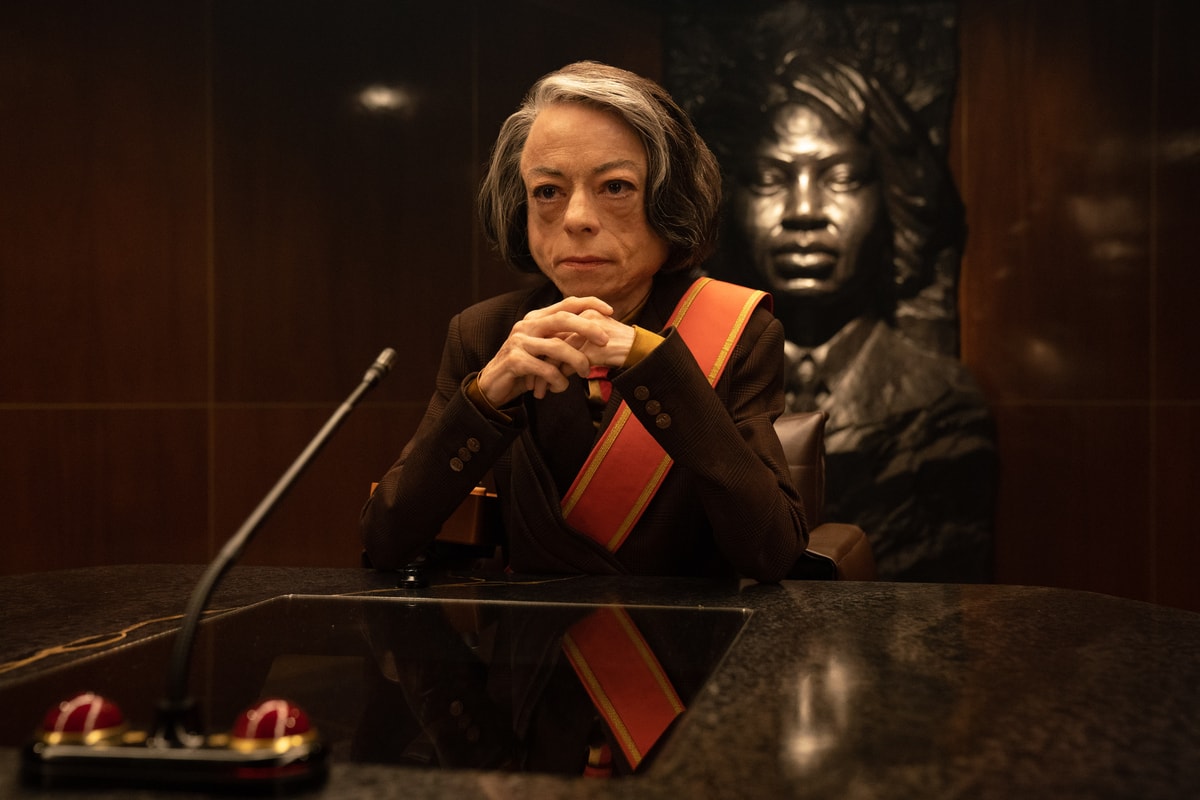 In the present, a recording of Loki telling the TVA that everything they knew was a lie is heard as Mobius and B-5 walk into the War Room. The images on the wall are not of Kang but of the original Time-Keepers created by He Who Remains. 
Loki presses play on an old recording. He Who Remains voice is heard. "You are quite a marvel." He is speaking to Ravonna Renslayer and thanking her for being on his team, fighting a war. 
Gamble declares the TVA will stop pruning timelines. 
Loki glitches in. Hair flip number 2. He prunes the wall and reveals the Kang The Conqueror, Victor Timely statues. 
Dox orders X-5 to find Sylvie. 
Mobius didn't believe Loki could be in a different time in the TVA, because time doesn't exist down there. Except it does. Loki glitches, so Mobius takes him to see Ouroboros aka O.B.
In Norse mythology, Ouroboros is also known as the serpent Jörmungandr, who happens to be a child of Loki. 
O.B. calls Loki's glitching Time Slipping. To begin to fix that, someone in the timeline Loki wants to be in would need a Temporal Aura Extractor. Then Mobius would have to go to the Temporal Loom and use the extractor to pull Loki out of the time stream.
The Temporal Loom is where raw time is refined into the timeline. It is overloading with all the new branches. A meltdown is happening. 
Loki time slips to the future and runs to find a time stick. In the present, Mobius heads out to set up the extractor. O.B. closes the blast doors. 
A telephone rings. Sylvie is trying to pry the doors open. Someone prunes Loki. 
Mobius almost doesn't make it back but Loki appears and tells him they need to find Sylvie. Dox and her Hunters leave. B-15 doesn't think this is about Sylvie.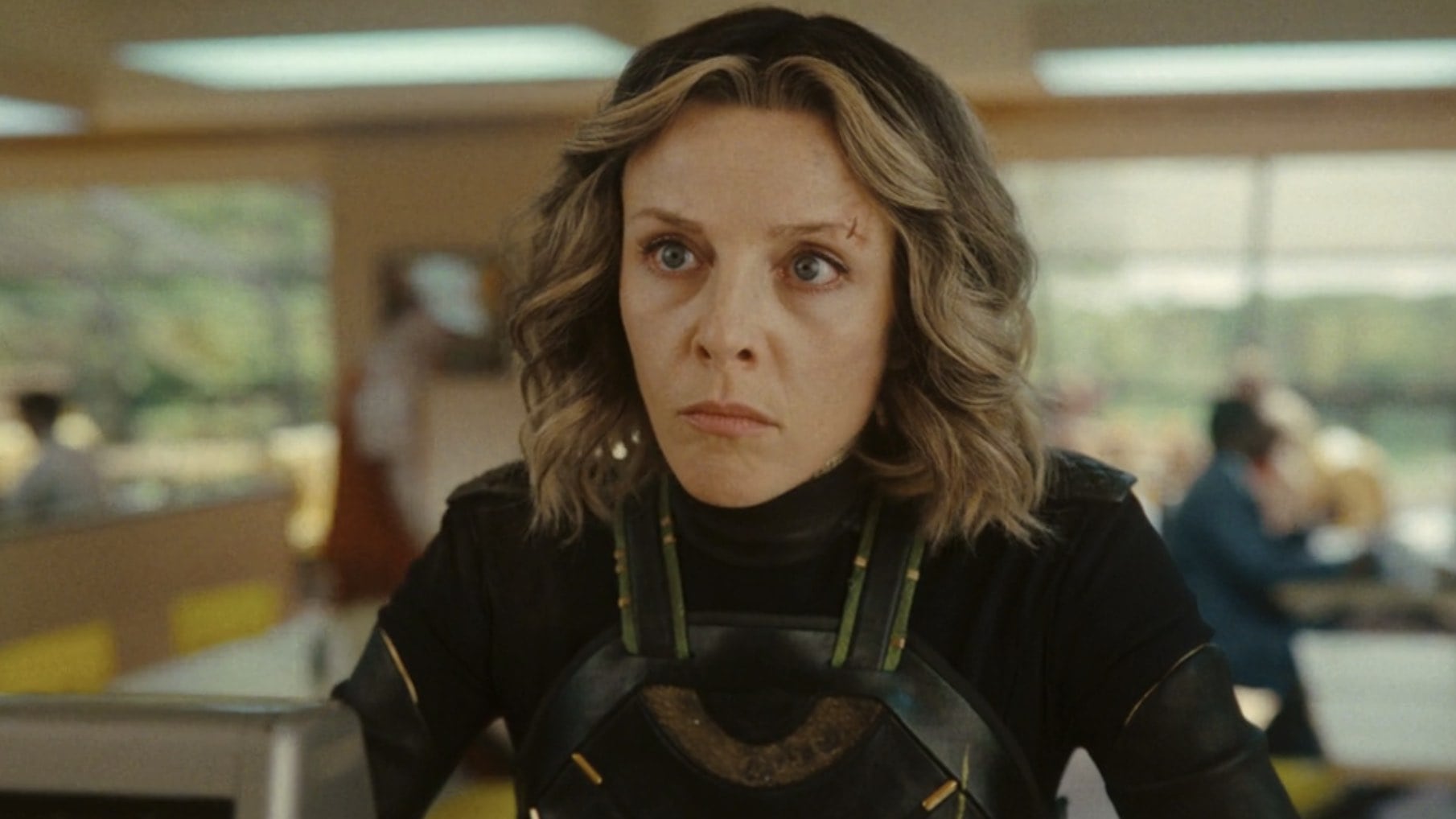 Loki Season 2 Episode 1 Post Credit Scene
Sylvie shows up in Broxton Oklahoma in 1982. She walks into a McDonald's. 
In the comics, Broxton was once the location of New Asgard. Specifically, Thor created a new City of Asgard near this small town then later raised it to float just above it. 
Loki Season 2 Episode 1 is now streaming on Disney+.