China is mulling a fresh round of monetary stimulus to support the country's battered property market and those efforts could benefit Macau casino stocks.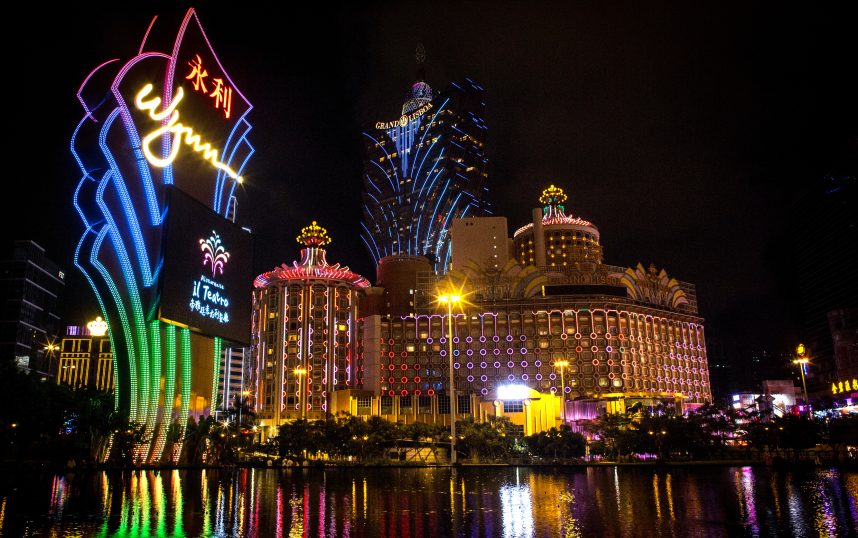 Prior efforts to support the flailing real estate market in the world's second-largest economy helped avoid outright collapse but didn't help as much as Beijing hoped. Specifics on new measures haven't been revealed, but market observers believe those plans could include support for indebted commercial real estate firms and reduced down payments for buyers of residential property.
The chatter stoked a Friday rally by Hong Kong's Hang Seng Index, the listing venue for Macau gaming equities, with CBRE Securities analyst John DeCree noting stimulus plans could lift shares of the six concessionaires.
In the current environment, confidence in economic conditions will likely continue to be a greater driver of Macau gaming equity price performance rather than fundamentals," DeCree wrote in a note to clients.
The CBRE analyst added Macau casino stocks are candidates to outperform the Hang Seng in a rebound scenario should substantial stimulus be deployed by Beijing.
Stimulus Talk Arrived at Right Time for Macau Casino Stocks
Talk of China stepping up to support its economy arrived at a pivotal time for Macau gaming equities. While the group performed well through the first four months of 2023, the stocks were slammed in May, declining more than the Hang Seng.
"In spite of the continued recovery in Macau and relatively positive outlook, shares of both US and Hong Kong-listed Macau gaming stocks traded sharply lower over the past month, declining an average of 17 percent in May, and appear oversold relative to the Hang Seng Index, which declined 9 percent in the month," added DeCree.
Analysts believe the primary culprit behind the May tumbles in Macau casino shares was data suggesting the pace of the special administrative region's (SAR) recovery was slowing due to concerns China's economy was weakening. That underscores the potential sensitivity of gaming stocks to efforts to prop up China's economy.
"While the pace of the recovery moderated a little in May, we still expect continued sequential growth in the coming months and quarters as travel capacity increases and more hotel rooms and amenities open in Macau," observed DeCree.
Stimulus Could Benefit These Names
Should Beijing move in earnest to support the property market and boost the economy, it's reasonable to expect shares of all six Macau concessionaires could benefit. However, the perks might not be linear across the group.
For US investors, the Macau focus is on Las Vegas Sands (NYSE: LVS), MGM Resorts International (NYSE: MGM), and Wynn Resorts (NASDAQ: WYNN), the three US-based Macau operators.
Chinese stimulus could prove particularly meaningful for Sands and Wynn because those operators combine to run seven integrated resorts in Macau and depend on the enclave for 57% and 39% of their revenue, respectively.
The post Macau Casino Stocks Could Be Boosted by China Stimulus Plans appeared first on Casino.org.