College sports' governing body is asking states to strengthen sports betting regulations to prevent student athletes from harassment, preserve the integrity of competitions and limit betting to individuals over the age of 21.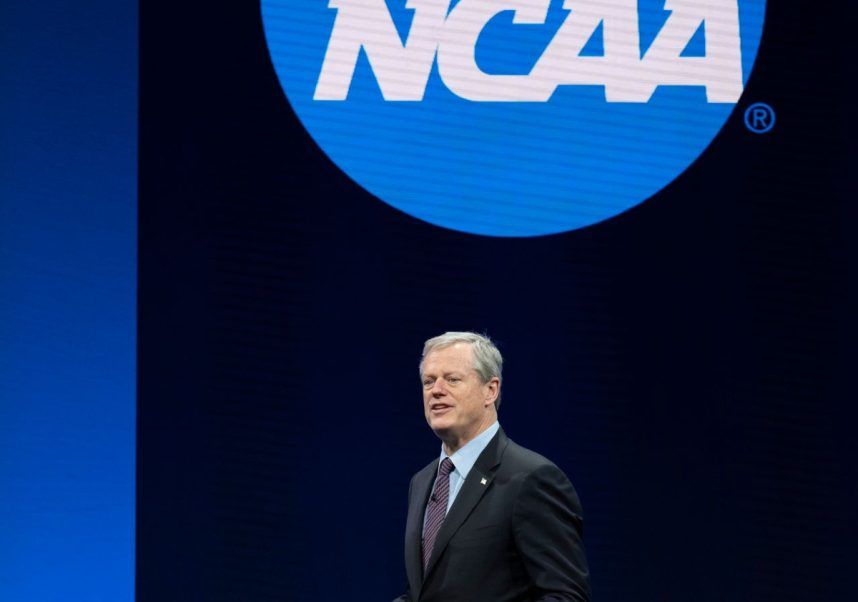 The NCAA's policy recommendations come as universities and leagues continue to grapple with the growth of sports betting and the varying patchwork of rules in place in the more than three dozen states where it is now legal.
NCAA President Charlie Baker joined the organization this year after serving two terms as the governor of Massachusetts, and he has first-hand experience with establishing a sports betting program. As governor, Baker signed the Massachusettts law authorizing sports betting and appointed the regulators tasked with overseeing the program, and he has portrayed sports betting as a major opportunity for the NCAA since beginning in his new role.
"The NCAA is making changes to help student-athletes make smart choices when it comes to sports betting, but given the explosive growth of this new industry, we are eager to partner with lawmakers, regulators and industry leaders to protect student-athletes from harassment and threats," Baker said in a news release this week.
"Some states have great policies on the books to protect student-athletes from harassment and coercion and to protect the integrity of the games," he added, "but as more states pass or amend laws, more needs to be done."
Student Athletes Targets of Harassment 
College athletes frequently are the target of harassment from gamblers. According to the NCAA, 72% of universities are dealing with gambling issues and a comparable share of athletes are the targets of harassment from frustrated bettors.
Gaming regulators should develop new systems to monitor for harassment or coercive behavior and refer such cases to law enforcement authorities.
The NCAA is calling on states to establish mandatory reporting hotlines to allow players or university officials to report harassment or coercive behavior to authorities. It also wants state regulators to increase penalties on gamblers who are found to have harassed athletes.
Betting by student athletes themselves also is a growing problem, exemplified by ongoing scandals involving players at the University of Iowa and Iowa State University.
Limit Betting to 21+

In its recommendations, the NCAA is calling for states to require bettors be at least 21 years of age and to dedicate funding for problem gambling awareness education directed at high risk college students. Most states already require bettors to be 21, but a handful allow all adults to place a sports wager.
In New Hampshire, New Mexico, Rhode Island, Washington, DC, and the newly legal Kentucky, anyone over the age of 18 can place a bet.
"We are in a time where student-athlete health and well-being is the main priority," said Morgyn Wynne, vice chair of the Division I Student-Athlete Advisory Committee. "With the legalization of sports betting, it is imperative that we take a proactive approach to protecting student-athletes from the potential of negative engagement with bettors. Thirty-eight states have clearly passed 38 different laws, but one thing that needs to be consistent across all is prioritizing the student-athlete experience and preventing harmful activity that jeopardizes the integrity of sports."
The post NCAA to Lobby States For Stricter Sports Betting Rules appeared first on Casino.org.