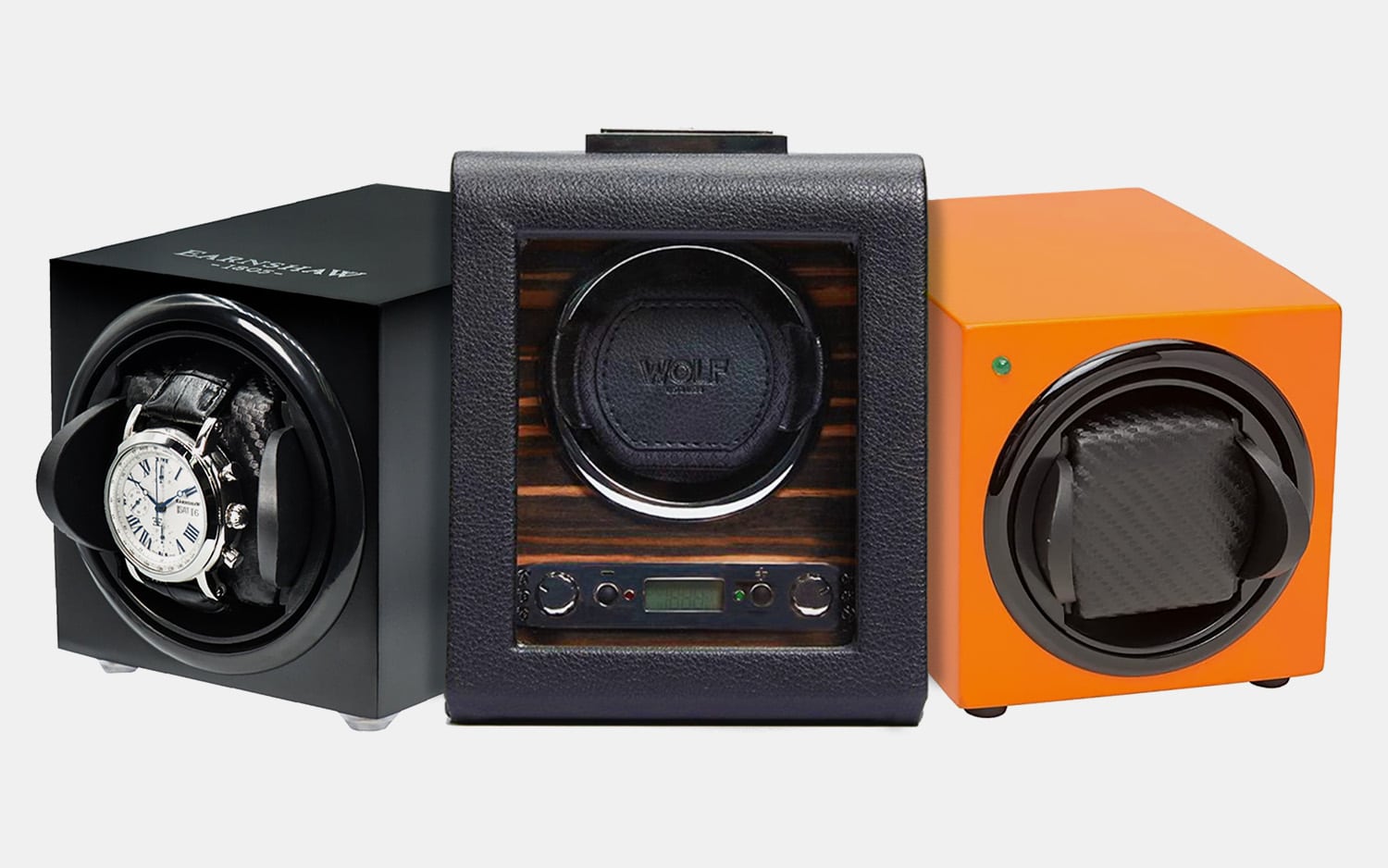 Watch winders are kind of like bay leaves. There's so much mixed opinions regarding whether or not they make a difference. Well, like a bay leaf in a recipe, a watch winder can be absolutely beneficial, necessary even, only if it's good.
The best single watch winders we've got here can lengthen a timepiece's life, extend durations between servicing, and keep the tired bones of vintage and complex models spry and properly lubricated. They're perfect for one-watch collections, and can even work for two-watch assemblies, since your wrist is technically another legitimate winding and storing unit.
Winders are also just great solutions to protect and present your watch. Remember, winders can't overwind an automatic since they're equipped with a mainspring disengagement mechanism. Plus, giving your sole timepiece a throne is better than throwing it into some dusty drawer.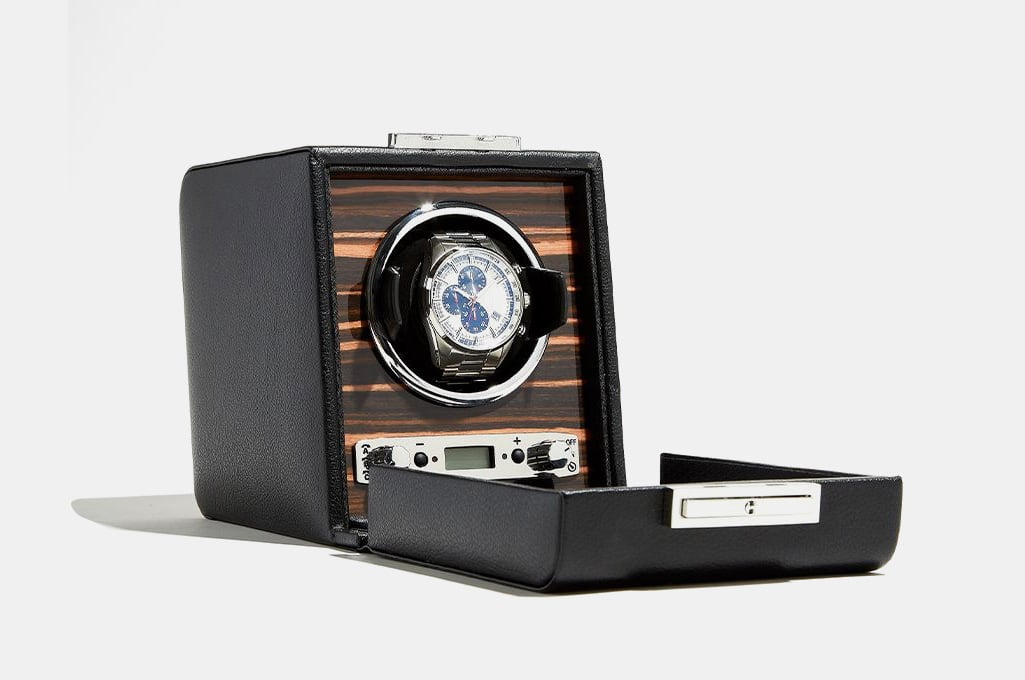 Wolf Roadster Single Watch Winder
Wolf is going for a classic British automotive vibe with the Roadster Single Watch Winder, and they hit the mark beyond just looks. Your watch sits on a supple and well-structured leather seat, with a chrome spoked wheel, all imbedded in a dapper aged wood interior like the dashboard of a vintage Jaguar MK2.
The exterior is vegan leather, but it's beautifully pebbled, lithe, and won't crack easily. Functionally, Wolf's innovative winder is as precise as an Aston Martin is reliable. It accurately counts the exact number of rotations, while the lock-in cuff, also patented, ensures your watch is secure.
Price: $699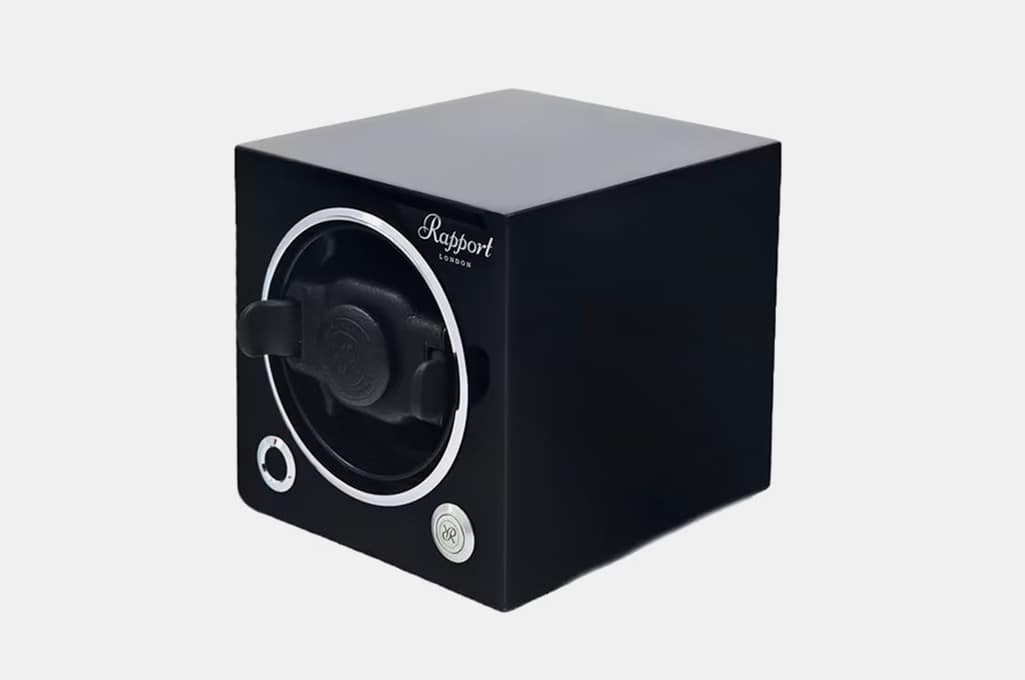 Rapport London Evolution Cube MKIII Watch Winder
Considering they've been creating handcrafted watch accessories since the late 1800s, Rappaport London has catered to some nuanced needs. The Evolution Cube MKIII, for example, is built to wind and support luxuriously ductile platinum watches, so you know it's definitely more than good enough for our stainless steel and brass pieces.
With its adjustable mounting pad and bi-directional winding with optimized frequency, this watch winder is truly user-friendly. It's also travel-friendly in size and is adorned with a beautifully solid lacquer coating adding durability, on top of looks, to the wood surface.
Price: $450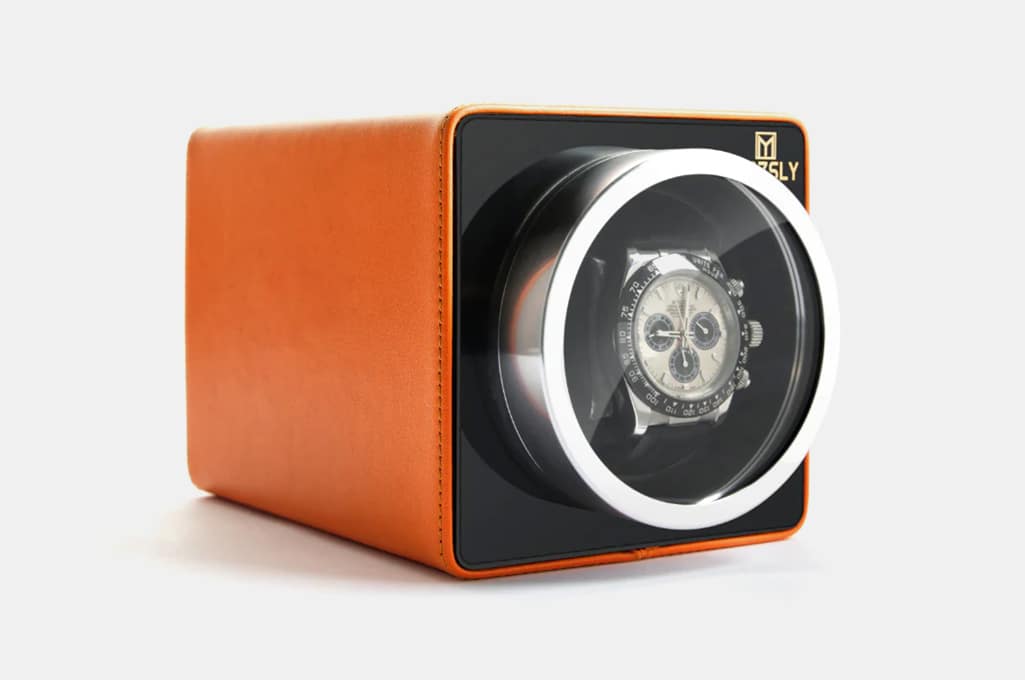 Mozsly Single Watch Winder
You don't need to spend three digits to nab a functional and attractive watch winder. The Mozsly winder is lively, fun, and a real piece of art. It's fully handmade, with a 30-day painting process, which explains the vivid color on the surface. It'll make your desktop look like the counter in a cool, high-end watch gallery. And it isn't just pretty. This winder runs on a mercifully noise-controlled motor, protects your watch from magnetic fields, and features a dustproof acrylic lid.
Price: $90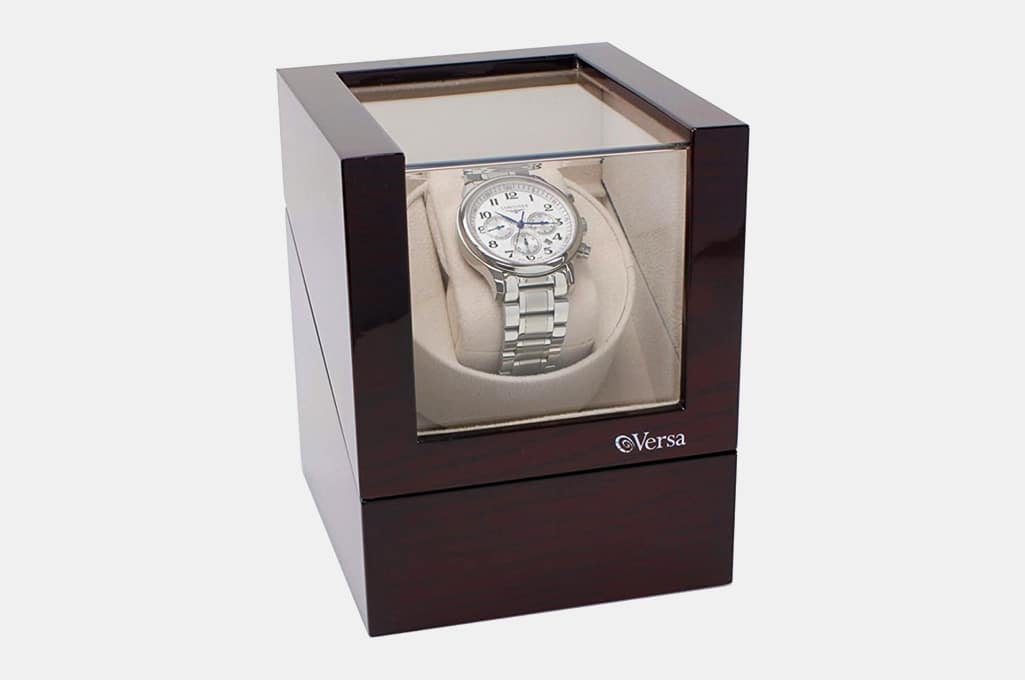 Versa Elite Single Watch Winder
With its warm bourbon-meets-coffee cherrywood veneer, the handcrafted Versa Elite Single is the gentleman's watch winder. It would sit handsomely next to a decanter of whiskey or a vintage globe. Like a wedding ring, your watch sits on a velvet pillow, ensuring it's protected from outside dust as well as potential banging in the box interior. Even more, the winder mechanism itself runs on a Mabuchi motor, which is known for its durability and civilized quietness.
Price: $90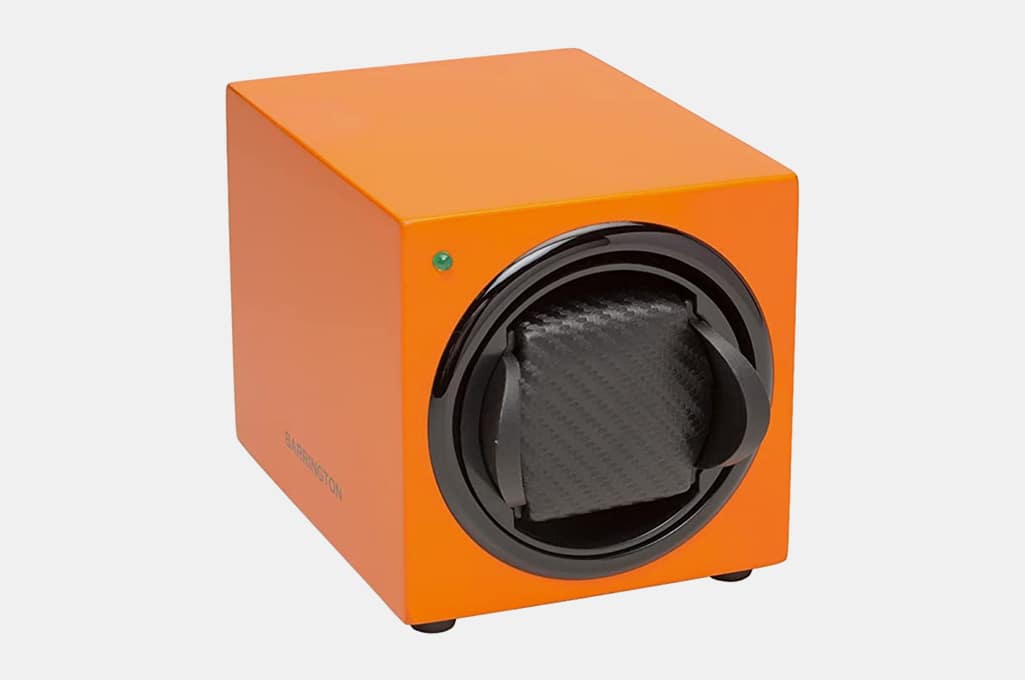 Barrington Automatic Single Watch Winder
Indeed, each Automatic Single Watch Winder from Barrington is built for one watch. However, each is also built and designed in a way that gives it a fun and engaging collectibility factor. You can choose one of several colorways. From animated oranges and yellows, expressive yet neutral textures and wood surfaces, to mod whites and blacks, each winder has a carbon-fiber-esque seat to complement your watch.
Or, if you have more than one watch, you can Avenger assemble a color-coded team. The precise microchip-controlled winders can be stacked, connected, and powered by one source. It's both effective and visually hypnotic.
Price: $295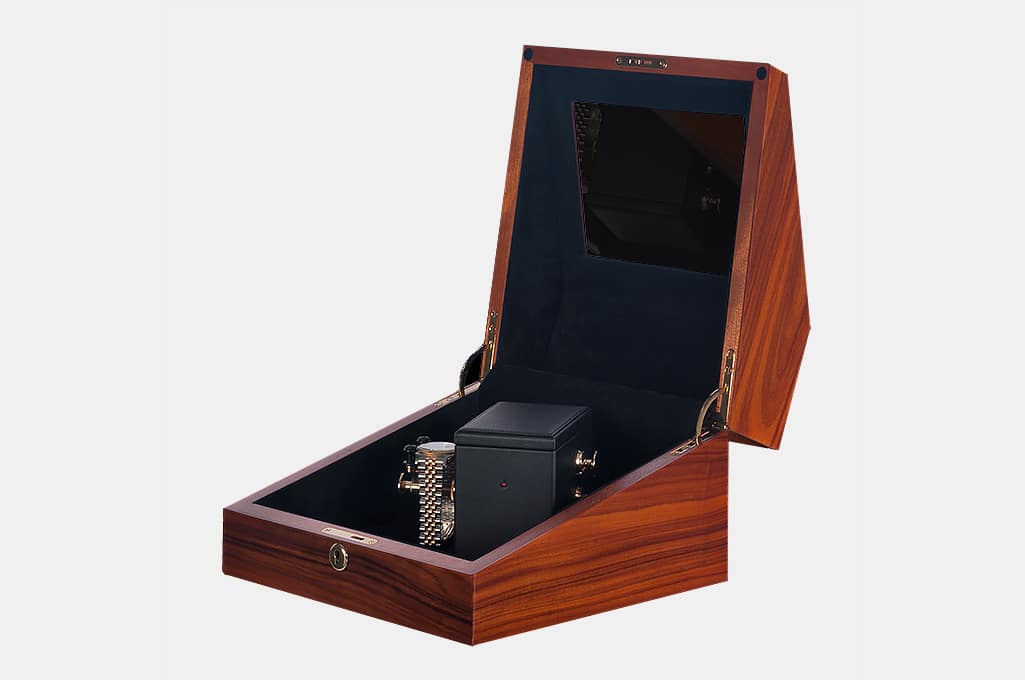 Orbita Sempre Winder
The Orbita Sempre Winder boasts a level of technology that's almost futuristic, though the mechanics behind it are both innovative and analog the way a sophisticated Swiss automatic movement is. The robot-like turnstiles simulate the action of fingers, winding your watch the same way you would—maybe better thanks to its microprocessor control senses.
It's a strong and refined touch that ensures your watches are perfectly wound, never over or under. The exterior itself combines contemporary polygonic turns and hard edges with a classic wood aesthetic for an overall swanky and impressive watch winder.
Price: $2,495+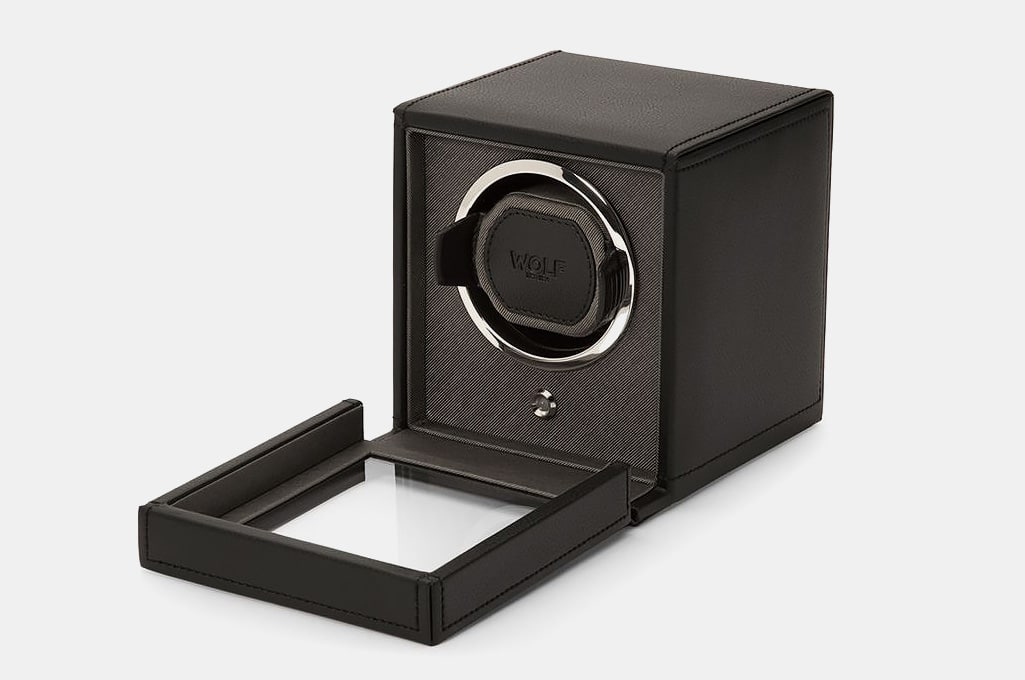 Wolf Cub Single Watch Winder
With the Cub Single Watch Winders, Wolf takes that brilliant patented system of theirs, the one that counts the exact number of rotations, as well as that patented lock-in cuff, and dresses them up in some cool colors. The best part is that every single one of the 12 colorways flaunt a splendid pebbled vegan leather. Who doesn't love a customization factor? Conveniently, you can power it up using batteries or AC power via its universal adapter.
Price: $379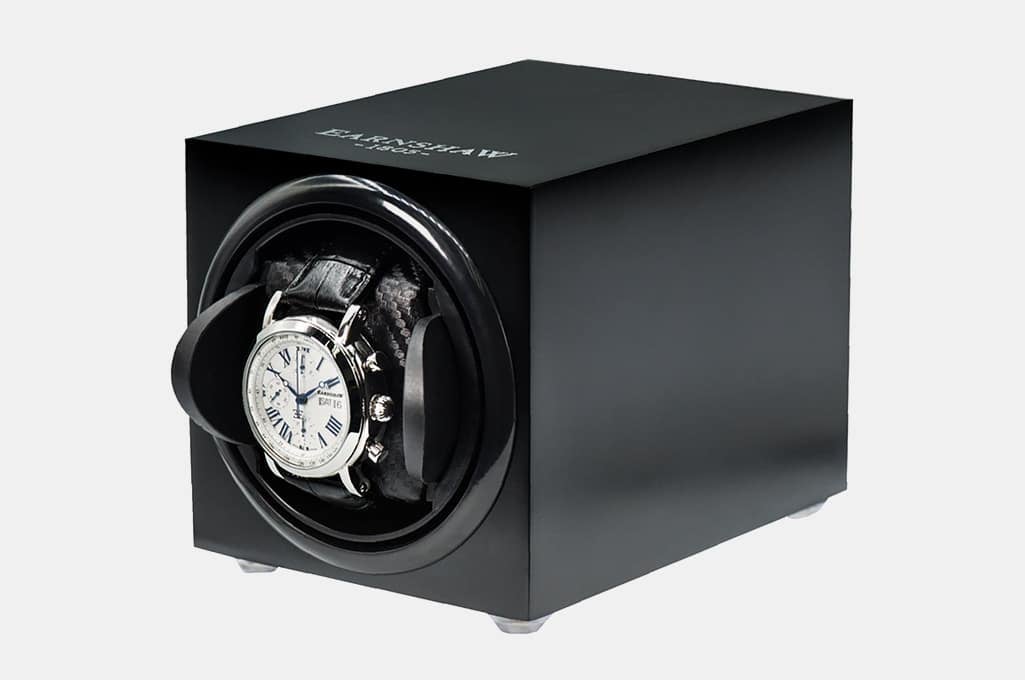 Thomas Earnshaw Black Winder Box
Medium-density fiberboard is a fascinating thing. Once an inferior wood simulant, MDF can now be engineered to be just as strong as wood, but with a smooth, consistent surface. Just look at the Thomas Earnshaw Black Winder Box. It's certainly matte, but the way the light hits its flawless sides, there's almost a sunray quality.
Add the tonal capsule for your watch to sit in, and you've got one sleek watch winder. Of course, its functions are as multifaceted as its looks. The panel in the back allows you to use four rotation modes, as well as power it up with adapters or batteries.
Price: $350