Moving can be a stressful experience, whether you are moving to a new home or relocating interstate. From packing up your belongings to finding reliable movers, there are many challenges that can make the process overwhelming, stressful and endless. That's where Muval comes in. This innovative platform offers affordable and stress-free moving solutions that simplify your move and make the experience more enjoyable.
You'll also like this:
Monthly Astrology Forecast June 2023 – How the Astrological Events Will Impact Your Zodiac Sign
Top Tips To Follow If You're Looking To Improve Your Golf Game
Packing Essentials For A Fabulous Escape
Affordable moving services in Australia
Muval was created to help people find reliable and affordable moving services in Australia. The company partners with trusted moving companies across the country to offer a range of services, including packing, unpacking, loading, transportation, and unloading. By providing a one-stop destination for moving services, Muval has made it easy I have personally moved out from my previous home with them, and the whole process was a breeze.
One of the most appealing aspects of Muval is its affordability. Moving out is usually very expensive; however, Muval offer an innovative pricing system that ensures customers pay only for the service they need. This means you won't be charged for the whole move if you don't need to, which can save you a lot of money.
But affordability isn't the only benefit of using Muval. They also offer a stress-free moving experience that can make the process much more enjoyable.
Another advantage of using Muval is its customer service. The company has a dedicated team of moving experts available to answer any questions and provide guidance throughout the moving process. Whether you need help with packing or have questions about the transportation of fragile items, the Muval team is always more than happy to assist every step of the way, which I personally found amazing.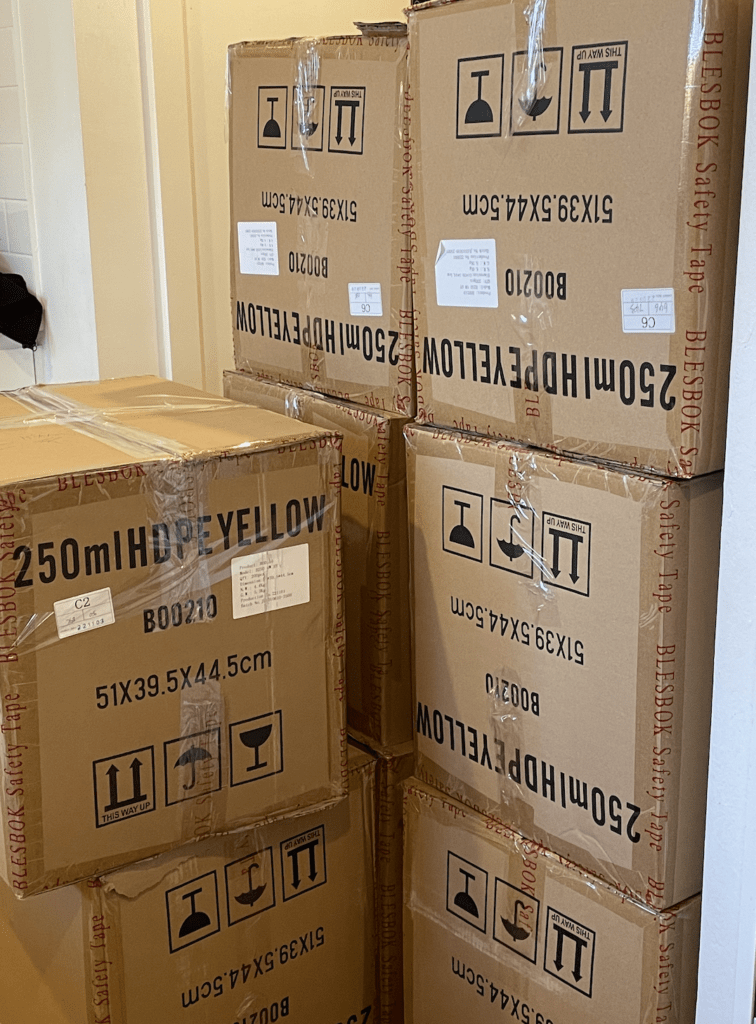 My personal experience with Muval
So, how does Muval work? The process is simple. Once you contact the company, they quickly reply to you asking for some basic information about your move, including the date of your move, starting and ending locations, the size of your move and items that need to be packed and unpacked. After that, the team will provide you with a list of moving companies matching your needs. You can compare prices and services from each company and choose the one that best suits your budget and requirements. Clever right?
My partner and I recently moved from a two-bedroom apartment to another one in the Eastern Suburbs, and we couldn't have asked for a smoother moving day. The removalists arrived promptly at 8:00 am, and we quickly gave them a tour of our apartment to show them what needed to be packed and what didn't. They efficiently packed everything, including two bedrooms' worth of furniture and decor, kitchen appliances, kitchenware, lots of beauty products and even food!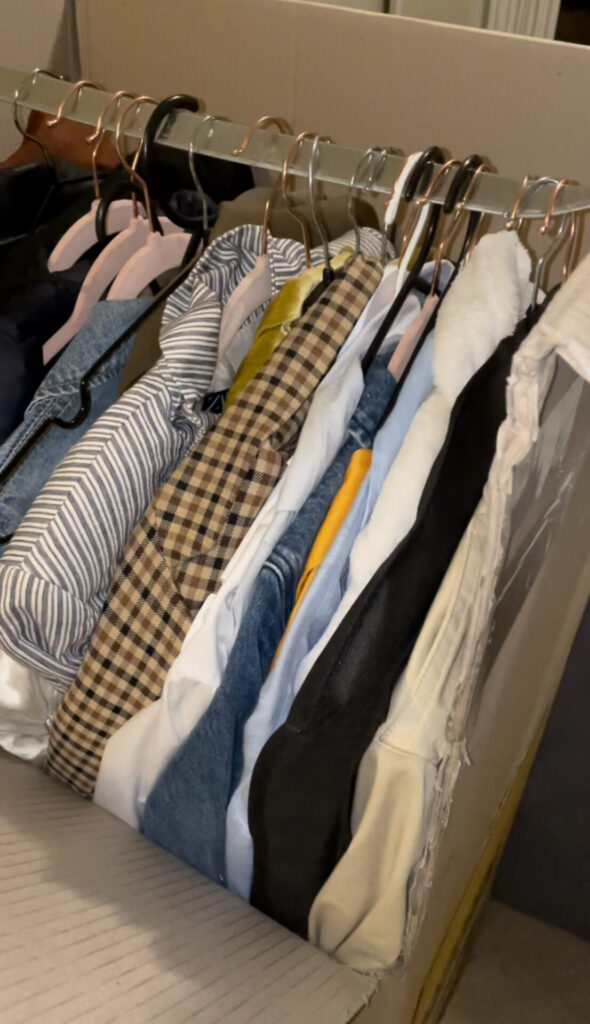 Images provided by Ana Freitas
Once everything was packed, they carefully loaded all the boxes and the furniture into the truck, which took around two hours. While they were loading the truck, my partner and I headed to our new place to be there before the removalists arrived. Unloading everything was very smooth, too, with the more oversized items like beds, couches, and dining tables being unloaded first, followed by the boxes. Everything felt safe, and I didn't have to worry if any of my items would be damaged because they really took care of every single thing.— From my fancy glassware to the no-too-fancy Ikea dining table.
Once they arrived at the new apartment, the removalists started unpacking all the boxes, which was, for me, the best part. Moving out could be tiring, but apart from that, having all the belonging placed at the new place without the hassle is just heaven.
How long does the process take?
It really depends on the size of the house and how much stuff you actually have. For a two-bedroom apartment, many clothes, glassware and many beauty products — The whole process took around 6-8 hours, including packing, loading, and unloading. We were impressed with the no-fuss experience and highly recommended Muval's services. Not only were we settled into our new place the very next day, but we also saved a lot of time and energy by leaving the moving to the professionals.
Whether you are moving across town or across the country, I highly recommend Muval as it's a great option for anyone who wants to simplify their move and have a stress-free experience.
You'll also like this:
From Infused Water to Tea: A Guide to Healthier Drink Choices
A Venetian Gem: Palazzina Grassi, Your Luxurious Boutique Hotel in Venice