The South Node and Your Past Lives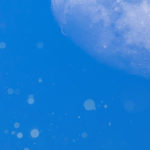 Unfolding Your Story
Your south node and your north node are not planets. They're actually the points where the moon's orbit intersects the ecliptic on the day you were born. The south and north nodes make up the lunar nodes. The north node describes the person you should work on becoming, while the south node offers an unfolding story of your loving and challenging relationships, your talents, and your abilities developed in past lives. Déjà vu experiences are tied to your south node.
Want to align your past, present, and future for your greatest good? Read with an astrology psychic to find out how!
It's easy to determine your south node sign. Just find your birth date in the table below. Then read your south node sign astrology. Also, consider who you know tied to that sign and how they interact with you.
5/25/1941-11/21/1942
Pisces
11/22/1942-5/11/1944
Aquarius
5/12/1944-12/3/1945
Capricorn
12/4/1945-8/2/1947
Sagittarius
8/3/1947-1/26/1949
Scorpio
1/27/1949-7/26/1950
Libra
7/27/1950-3/28/1952
Virgo
10/10/1953-4/2/1955
Cancer
4/3/1955-10/4/1956
Gemini
10/5/1956-6/16/1958
Taurus
6/17/1958-12/15/1959
Aries
12/16/1959-6/10/1961
Pisces
6/11/1961-12/23/1962
Aquarius
12/24/1962-8/25/1964
Capricorn
8/26/1964-2/19/1966
Sagittarius
2/20/1966-8/19/1967
Scorpio
8/20/1967-4/19/1969
Libra
4/20/1969-11/2/1970
Virgo
4/28/1972-10/27/1973
Cancer
10/28/1973-7/9/1975
Gemini
7/10/1975-1/7/1977
Taurus
1/6/1980-9/24/1981
Aquarius
9/25/1981-3/16/1983
Capricorn
3/17/1983-9/11/1984
Sagittarius
9/12/1984-4/6/1986
Scorpio
12/3/1987-5/22/1989
Virgo
11/19/1990-8/1/1992
Cancer
2/3/1994-7/31/1995
Taurus
1/26/1997-10/20/1998
Pisces
10/21/1998-4/9/2000
Aquarius
4/10/2000-10/13/2001
Capricorn
10/14/2001-4/14/2003
Sagittarius
4/15/2003-12/26/2004
Scorpio
12/27/2004-6/22/2006
Libra
6/23/2006-12/18/2007
Virgo
8/22/2009-2/12/2011
Cancer
2/13/2011-9/1/2012
Gemini
9/2/2012-3/22/2014
Taurus
3/23/2014-10/9/2015
Aries
10/10/2015-4/27/2017
Pisces
4/28/2017-11/16/2018
Aquarius
11/17/2018-11/3/2020
Capricorn
11/4/2020-11/22/2021
Sagittarius
11/23/2021-7/12/2023
Scorpio
South Node in Aries: Your past-life experiences offer you a sense of fearlessness—you know how to protect yourself and others. You seek the genteel balance of Libra and its relatedness. Libras are likely to be prominent in your life since they have something you need. Note the important events in your life at Aries/Libra node times to reveal life lessons.
South Node in Taurus: Your south node indicates your past-life talent of loving life, earth, and the riches they offer. You likely have a beautiful voice too. You're seeking the fascinating Scorpio mysteries that make up the human experience. As much as you'll enjoy the beautiful garden comprised of the people, places, and things you love, you also want to know what's hidden.
South Node in Gemini: You brought your legendary communication skills from a past life. Therefore, you navigate the world with ease. What you're seeking beyond your natural wit and charm is something broader—the almost indefinable characteristic that certainly makes great leaders. Observe Sagittarius' personal charisma and find it at your spiritual center.
South Node in Cancer: Your past life makes you a born nurturer. You love watching people, plants—life itself—grow. You love feeding others too, offering them a sense of home and comfort. At the same time, you see the Capricorn need to build the structure that allows a family to thrive. It's all about financial security, a strong nation, and a healthy planet.
South Node in Leo: You're completely comfortable leading others. As a result, others bask in your energy and joy. You strive to understand the individuals and groups drawn to you too. Aquarian energy opens you to the future. This inspires and intrigues you, and certainly offers the energetic ideas you seek.
South Node in Virgo: Your past lives offer amazing technical skills and the ability to see the details necessary for success, whether it's planting real seeds in the ground or in others. You have a special talent to make things happen behind the scenes. You love art, mystical beauty, and spiritualism, and want to expand on this with your Pisces friends.
South Node in Libra: Your past lives gave you an innate ability to feel what others want and need. The only problem is that you often forget to take care of yourself and your needs as well. People in your life are drawn to your beauty and sweet understanding too. However, you also need to make certain that you are treasured and offered Aries protection.
South Node in Scorpio: Your past lives are something you naturally and brilliantly recognize as you navigate the depths of your soul. What you desire is finding your Taurus grounding in planet Earth. However, you have to ask for funding so you can get the riches that come from the darkest, most sparkling places of humanity and yourself.
South Node in Sagittarius: Your past life offers you the loftiest of dreams and ideas and you wish to share your innate intelligence and strangely inherent knowledge. Your challenge is to use the Gemini talent to communicate your spiritual nature with a realistic point of view that others can apply to their own lives. Speak generously and carefully with others too.
South Node in Capricorn: Your past lives allow you to know what it takes to make things work and to methodically build a great future. You understand the patience required to positively move forward. The challenge is to find the Cancer talent for a rich, nurturing foundation. That's what it takes to feed those you love.
South Node in Aquarius: People are fascinated by you, thanks to your past lives. You naturally reach out in just the way others need. They feel the energy that emanates from you too. What you need is to take Leo power into the everyday realm. This allows you to reach others in a realistic way, benefiting your finances, friends, and family.
South Node in Pisces: Your past lives made you the romantic, spiritual person everyone loves. As a result, your words flow with real grace. Your challenge is to ground your dreams into a Virgo reality. Put your creativity in a solid, physical form through song, dance, film, and/or other artistic media. Simply use sweet love.
---
Astrology plays an important role in your day-to-day life. The planets are responsible for your moods, experiences and more, which is why you should get a psychic astrology reading. Our astrology psychics can calculate your natal chart and tell you about the important dates in your life (past, present, and future) that will massively impact you.
Find an astrology psychic or learn more about astrology readings.
---
About California Psychics
California Psychics is the most trusted source of psychic readings. We have delivered over 6 million discreet and confidential psychic readings by phone since 1995. More than a prediction, we are your guide for life's journey. Serenity, happiness, and success are just a phone call away. With over 400 psychics online to choose from, you're sure to find the best psychics for you. Call one of our trusted and accurate psychics today! Confidential and secure, real psychics, accurate predictions, 100% guaranteed.
The post The South Node and Your Past Lives appeared first on California Psychics.
https://www.wds-media.com/the-south-node-and-your-past-lives/
https://www.wds-media.com/wp-content/uploads/2018/10/south-node_20181011_600x320-150x150.jpg
https://www.wds-media.com/wp-content/uploads/2018/10/south-node_20181011_600x320-150x150.jpg
Astrology
Unfolding Your Story Your south node and your north node are not planets. They're actually the points where the moon's orbit intersects the ecliptic on the day you were born. The south and north nodes make up the lunar nodes. The north node describes the person you should work on...
admin
admin@codesive.com
Subscriber
WDS Media