This Week's Hot Slot
Every week, we'll share one special slot online that's making player headlines and fast becoming the talk of the town, while we give you the lowdown on its winning characteristics.
This is your chance to see what's trending – if you haven't already helped to make it trend! – and to get a glimpse into what your fellow slot players have been up to, and why. We'll give you the how and when, too! Free spins, unlocking hidden slots features, and winning huge, real-money jackpots: This Week's Hot Slot is where you come to discover it all.
Don't miss our list of hot SlotsLV online slots: check back every week to stay at the front of the trends. Maybe you'll even catch your own favorite new slot here!
Let's see what's ruling the reels this week at SlotsLV Casino!
This Week's Hot Slot: Caesar's Victory
June 8, 2023.
Rome, around 50 BC: amidst the empire's vibrant tapestries; its gleaming marble and cobblestoned piazzas; an ambitious leader stands tall and proud in cotton robes that are spun from victorious conquest: Julius Caesar.
On the grand balcony that looms over his people, Caesar's eyes narrow, focusing on you among the crowd. Your eyes burn with his same thirst for power. He invites you forward to his temple, and asks you to stand by his side in the next Caesar's Victory. You'd be honored!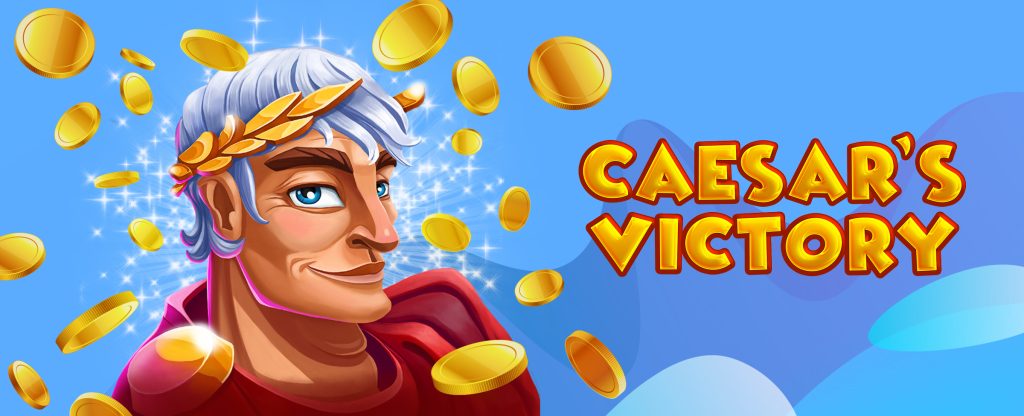 As you make your way to the grand balcony of the online slot, the valiant cries of trumpets and a choir of lutes ring out. A gold coin etched with Caesar's noble face tumbles down the marble stairs of reels 1, 2, 3, and 4, clinking and clanking on its way to your feet as a Wild, tripling your slots prizes whenever it's involved in a win.
When Caesar appears on the reels and his trusty horse is close behind him on reel 5, 10 slots free spins arise from the palace windows, doubling all prizes.
As Caesar guides you through his white and gold palace, he advises you to stay on high alert. At any moment, while he lays out his military strategies, a SlotsLV progressive jackpot could strike at random, catapulting you to the top of his famous ranks, and possibly even replacing Caesar himself on the throne. When in Rome…
---
Do you know about all the crypto casino benefits you could be enjoying? One is bigger bonuses…
---
This Week's Hot Slot: Fury of Zeus
May 31, 2023.
A stunning marble palace catches the sun's glean from the summit of Mount Olympus. It's the newest jewel in the crown for Zeus, the most powerful god of the Greek pantheon. Hera, Poseidon, and Hades – the deity's siblings – preside over their own palace chambers. While a storm is brewing over the Earth, the gods have consorted and are giving word: just one mortal player may ascend beyond the thunder and lightning and enter their realm.
But tread lightly.
Anyone who defies the great god will release the Fury of Zeus. His unbridled rage can freeze unsuspecting earthlings in place. So, if you choose to accept his invitation to enter this online slot, best you don't defy his wishes.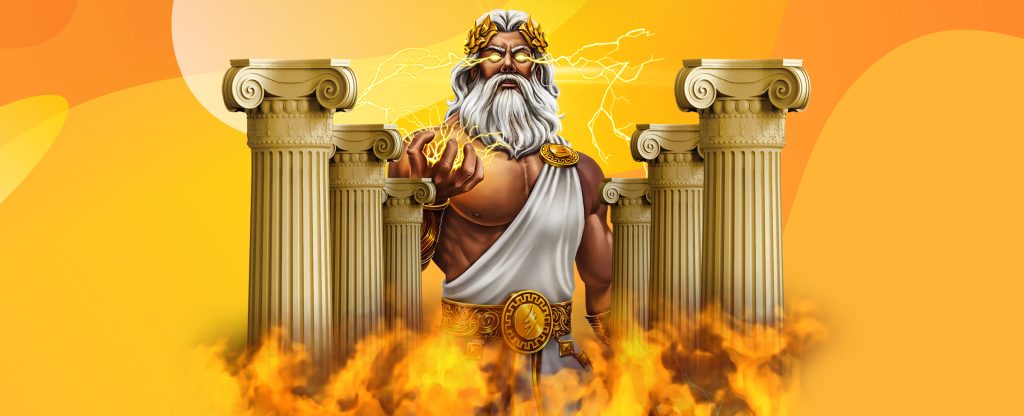 When you reach the peak of the mount, the grounds of the pantheon show their majesty as symbols adorned in ancient Greek art spin by. They could take you with them into a round of 10 free spins with double multipliers, if a Wild settled anywhere on the reels and a scatter crashed onto reel 5 in a loud bolt of thunder.
If you continue to pursue Zeus with humility and reverence, he may mercifully award you with a random progressive jackpot, causing both you and the entire planet Earth to tremble in triumph.
---
It pays to share! Get a referral bonus for every new friend you invite to SlotsLV who makes a successful deposit.
---
This Week's Hot Slot: Golden Buffalo
May 25, 2023.
The air is still under a broad, blue sky, but for a bird cawing in the distance. A melodic voice – or just its echo – begins to emanate from the canyon: Oh, give me a home where the buffalo roam, where the Wilds and multipliers play…
With every spin, you get closer to discovering the elusive Golden Buffalo. Roaming the Old West in this online slot, you're determined to be the brave explorer who finally tracks it down!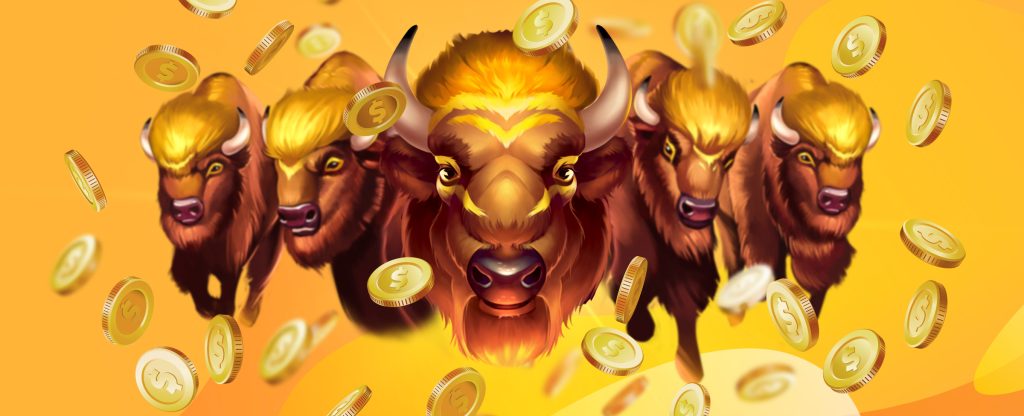 These canyons run deep with 6 reels, 4 rows, and 4,096 ways to win. A host of additional creatures with glowing eyes and mysterious secrets of their own stay on the lookout as the highest-paying regular symbols: the raccoon, eagle, and wolf. They're here to help.
A Wild symbol in the distance glimmers its golden border in the sun on reels 2, 3, 4, 5, and 6.
You can sense the buffalo is getting closer when golden bonus symbols glimmer from behind a red rock. Quick! Gather as many as you can! As little as three will get you eight free spins, and six will award you with 100, and these slots free spins can all be retriggered.
From here, the base game's Wild appears on the same reels, but this time it multiplies your wins by up to 3,125x, filling your satchel with golden treasure. You now understand why there's so many slots similar to Golden Buffalo, all trying to replicate the thrills of engaging with such a magnificent beast!
---
Discover your happy place with our SlotsLV Welcome Bonus. Get up to $7,500 in bonus when you deposit for the first time at SlotsLV!
---
This Week's Hot Slot: Lawless Ladies
May 17, 2023.
Somewhere in the Old West, where the tumbleweeds blow and the sun beats down on the shanties and bunkhouses, a great, billowing cloud of dust rises up. As the haze settles, you can make out five figures. Not a sound can be heard in the streets of this town – the townsfolk have bolted their doors. Even the saloon is unnaturally silent.
They know something you don't: the Lawless Ladies are in town, and that means a major shootout of slots features is about to go down!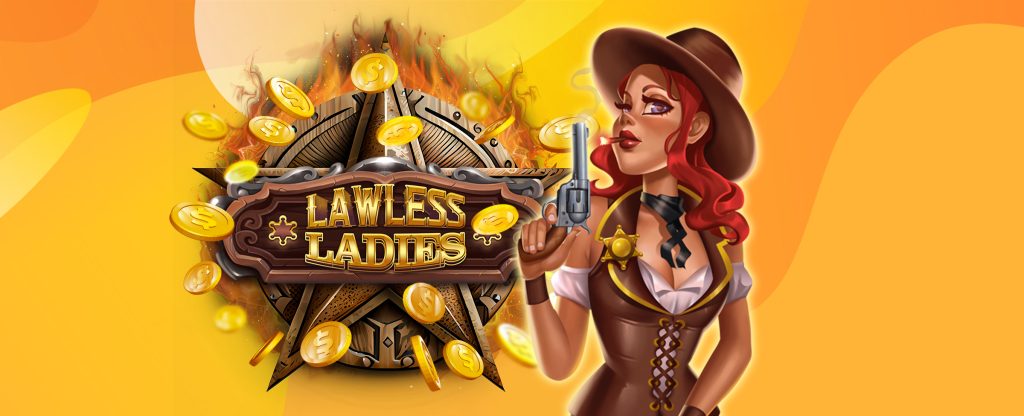 These gals are wanted, dead or alive, and you're welcome to join them on the hunt for the loot. Look out for the Wild sheriff on the 5 reels. This symbol can replace any regular symbol in the game, and it triples your prize with a winning spin. If it appears on reel 3, one of the beguiling bandits takes over with her weapon, expanding to fit over the entire reel.
Tensions are running high as these ladies track down the biggest slots prize of all, which is a progressive jackpot that triggers at random. If you want your share of the loot, you'll have to don a cowgirl hat and a slingshot and join the gang. So, what are you waiting for?
---
Spin for over $1K in hourly jackpots with SlotsLV Hot Drop Jackpots!
---
This Week's Hot Slot: Cyberpunk City
May 10, 2023.
The year is 2077.
Empty shop fronts are covered in faded newspaper; neon street lights buzz and flicker; the air is thick and heavy above the rain-drenched streets… Welcome to Cyberpunk City.
Militiamen stand guard from the city's towering buildings, and a motley crew of cyborgs roam the below, their engineered defense capabilities keeping potential threats at bay. One brave slots player – that's you – prepares to fight for the Cyberpunk jackpot.
Luckily, you're not alone.
The real muscle of this online slot, is a tough-talking mercenary, with a pink mohawk and laser gun. As you wander with her by your side through 5 reels and 3 rows, a burly cyborg Wild expands on reel 3. Some of the remaining crew of high-paying symbols also transform into Wilds when you least expect it.
When scatters trample on reels 1 and 5, ten free spins blast out from a nearby laser gun.
At any moment, as you and your cyborg gang stalk the streets of this online slot for real money, the random progressive jackpot might explode from an alleyway, leaving cash debris flying around like confetti. Guess who rules the city now?
---
Play Online Slots at SlotsLV Today
Games, games, and even more games!
Everywhere you turn and every place you venture into; as long as you're at SlotsLV, you'll be among a vast treasure trove of online slots including progressive slots and hot drop jackpots. Start your adventure into our wonderful world of fun, amazing promotions, 5-star customer service, fast payouts and crypto-friendly transaction options now.