This Week's Hot Slot: Golden Buffalo
This Week's Hot Slot
Every week, we'll share one special slot online that's making player headlines and fast becoming the talk of the town, while we give you the lowdown on its winning characteristics.
This is your chance to see what's trending – if you haven't already helped to make it trend! – and to get a glimpse into what your fellow slot players have been up to, and why. We'll give you the how and when, too! Free spins, unlocking hidden slots features, and winning huge, real-money jackpots: This Week's Hot Slot is where you come to discover it all.
Don't miss our list of hot SlotsLV online slots: check back every week to stay at the front of the trends. Maybe you'll even catch your own favorite new slot here!
Let's see what's ruling the reels this week at SlotsLV Casino!
This Week's Hot Slot: Golden Buffalo
May 25, 2023.
The air is still under a broad, blue sky, but for a bird cawing in the distance. A melodic voice – or just its echo – begins to emanate from the canyon: Oh, give me a home where the buffalo roam, where the Wilds and multipliers play…
With every spin, you get closer to discovering the elusive Golden Buffalo. Roaming the Old West in this online slot, you're determined to be the brave explorer who finally tracks it down!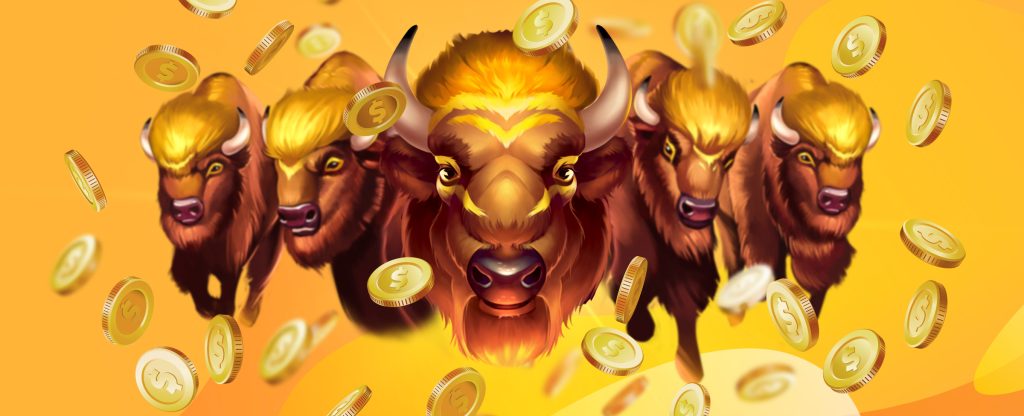 These canyons run deep with 6 reels, 4 rows, and 4,096 ways to win. A host of additional creatures with glowing eyes and mysterious secrets of their own stay on the lookout as the highest-paying regular symbols: the raccoon, eagle, and wolf. They're here to help.
A Wild symbol in the distance glimmers its golden border in the sun on reels 2, 3, 4, 5, and 6.
You can sense the buffalo is getting closer when golden bonus symbols glimmer from behind a red rock. Quick! Gather as many as you can! As little as three will get you eight free spins, and six will award you with 100, and these slots free spins can all be retriggered.
From here, the base game's Wild appears on the same reels, but this time it multiplies your wins by up to 3,125x, filling your satchel with golden treasure. You now understand why there's so many slots similar to Golden Buffalo, all trying to replicate the thrills of engaging with such a magnificent beast!
---
Discover your happy place with our SlotsLV Welcome Bonus. Get up to $7,500 in bonus when you deposit for the first time at SlotsLV!
---
This Week's Hot Slot: Lawless Ladies
May 17, 2023.
Somewhere in the Old West, where the tumbleweeds blow and the sun beats down on the shanties and bunkhouses, a great, billowing cloud of dust rises up. As the haze settles, you can make out five figures. Not a sound can be heard in the streets of this town – the townsfolk have bolted their doors. Even the saloon is unnaturally silent.
They know something you don't: the Lawless Ladies are in town, and that means a major shootout of slots features is about to go down!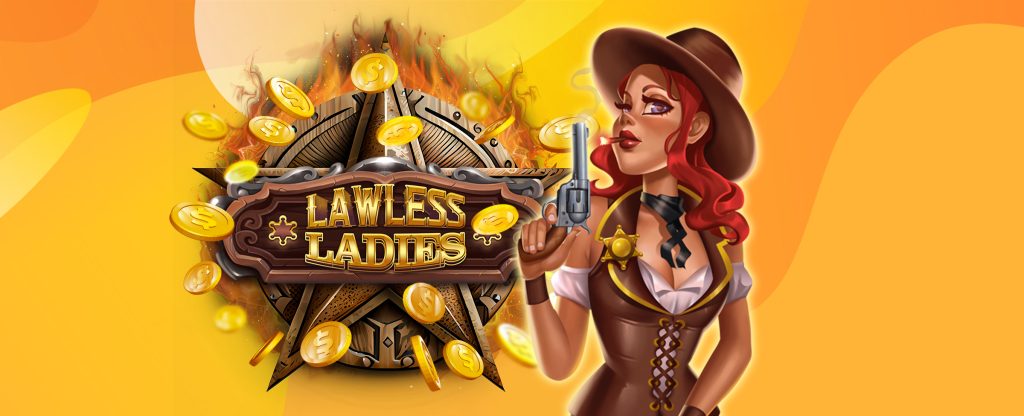 These gals are wanted, dead or alive, and you're welcome to join them on the hunt for the loot. Look out for the Wild sheriff on the 5 reels. This symbol can replace any regular symbol in the game, and it triples your prize with a winning spin. If it appears on reel 3, one of the beguiling bandits takes over with her weapon, expanding to fit over the entire reel.
Tensions are running high as these ladies track down the biggest slots prize of all, which is a progressive jackpot that triggers at random. If you want your share of the loot, you'll have to don a cowgirl hat and a slingshot and join the gang. So, what are you waiting for?
---
Spin for over $1K in hourly jackpots with SlotsLV Hot Drop Jackpots!
---
This Week's Hot Slot: Cyberpunk City
May 10, 2023.
The year is 2077.
Empty shop fronts are covered in faded newspaper; neon street lights buzz and flicker; the air is thick and heavy above the rain-drenched streets… Welcome to Cyberpunk City.
Militiamen stand guard from the city's towering buildings, and a motley crew of cyborgs roam the below, their engineered defense capabilities keeping potential threats at bay. One brave slots player – that's you – prepares to fight for the Cyberpunk jackpot.
Luckily, you're not alone.
The real muscle of this online slot, is a tough-talking mercenary, with a pink mohawk and laser gun. As you wander with her by your side through 5 reels and 3 rows, a burly cyborg Wild expands on reel 3. Some of the remaining crew of high-paying symbols also transform into Wilds when you least expect it.
When scatters trample on reels 1 and 5, ten free spins blast out from a nearby laser gun.
At any moment, as you and your cyborg gang stalk the streets of this online slot for real money, the random progressive jackpot might explode from an alleyway, leaving cash debris flying around like confetti. Guess who rules the city now?
---
Do you know about all the crypto casino benefits you could be enjoying? One is bigger bonuses…
---
This Week's Hot Slot: Mystic Elements
May 4, 2023.
Under the blanket of an inky midnight sky, not a sound can be heard… but the air is thick with activity. Mysterious forces groan from beneath your feet and ripple out into the ether. You break out in goosebumps as the realization strikes: something major is brewing within the universe. It's the best kind of anticipation, as you let yourself sink further into Mystic Elements slot game.
How zen-like it feels drifting over 5 reels and 3 rows, through clouds of galactic dust where the elements of earth, water, fire, and air are the highest-paying symbols in the game. A question mark symbol bounces on an interstellar breeze and you reach out to touch it.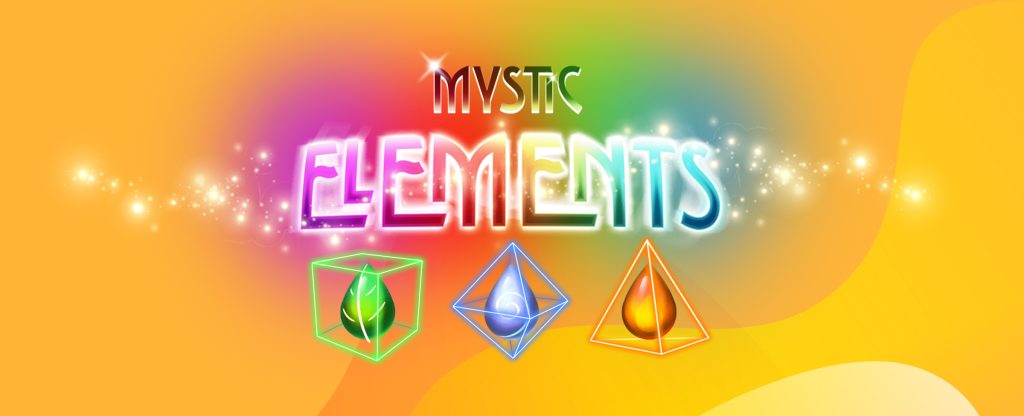 If three or more question marks appear on the reels, you are whisked away to a free spin bonus round in a dimension unknown to the mortals on Earth.
Here, you might start with just 20 free spins, but they can mystically retrigger all the way up to 150. The more free spins you get, the more the universe reveals itself. If you manage to land five light symbols at this time, the elements award you a SlotsLV progressive jackpot, and you know that it was elemeant to be.
---
It pays to share! Get a referral bonus for every new friend you invite to SlotsLV who makes a successful deposit.
---
This Week's Hot Slot: Da Hong Bao
April 26, 2023.
Have you met CaiShen, the Chinese god of wealth? In the Da Hong Bao slot, you'll spot him giving a big bellowing laugh as your jovial and generous Wild. When he appears on reels 2, 3, 4, and 5, he'll substitute to help you form more wins over the 50 paylines. Cha-ching!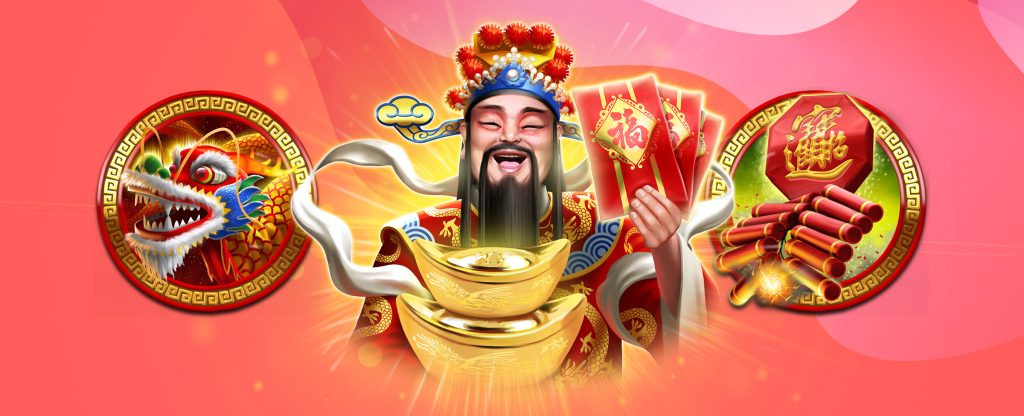 Against the calming backdrop of a light blue sky, your reels are flanked by two majestic lion statues. A festive dragon roars over the online slot alongside a Japanese Minka, Chinese firecrackers, gold coins, and tangy mandarins. Even more breathtaking are the cherry blossoms that adorn the scene with abundance.
Despite the tranquility, landing at least three red scatter symbols representing Chinese characters will whoosh you into the re-spin feature, which can send you on your way to the next rich slots feature.
If you get three more scatters during re-spins, it can lead to 9 slots free spins. An extra treat when you get four scatters here: receive 9 free spins, and also CaiShen will lock in place on reel 5 in congratulations for your wins. If you land five scatters, prepare to encounter the mysterious Dragon Spins with its 2x multiplier.
---
Play Online Slots at SlotsLV Today
Games, games, and even more games!
Everywhere you turn and every place you venture into; as long as you're at SlotsLV, you'll be among a vast treasure trove of online slots including progressive slots and hot drop jackpots. Start your adventure into our wonderful world of fun, amazing promotions, 5-star customer service, fast payouts and crypto-friendly transaction options now.
https://www.wds-media.com/this-weeks-hot-slot-golden-buffalo/
https://www.wds-media.com/wp-content/uploads/2023/05/GOLDEN-BUFFALO-1024x416-1024x416.jpg
https://www.wds-media.com/wp-content/uploads/2023/05/GOLDEN-BUFFALO-1024x416-300x300.jpg
Casino
This Week's Hot Slot Every week, we'll share one special slot online that's making player headlines and fast becoming the talk of the town, while we give you the lowdown on its winning characteristics. This is your chance to see what's trending – if you haven't already helped to make it...
Admin
Admin
walnut.digital@gmail.com
Administrator
WDS Media