The gambling ecosystem has had a difficult relationship with Twitch. It's one of the reasons the streaming platform grew so big, but the times are changing. CEO Dan Clancy, who took over a few months a month ago, recently opened up about gambling and made it clear that greater regulations of online gaming platforms are needed.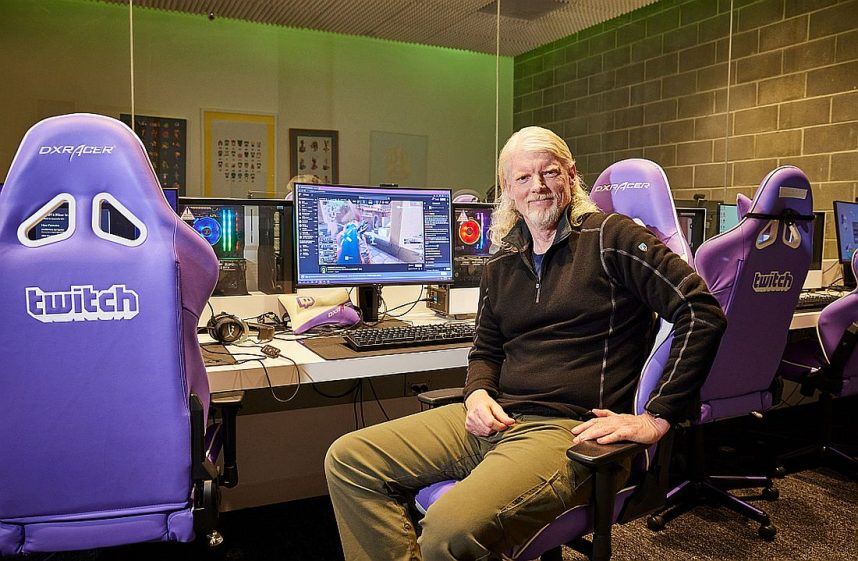 In a revealing interview with Twitch streamer Filian, Clancy highlighted the significance of streamlining gambling oversight, emphasizing the need to prioritize regulations. Known for its gaming content, Twitch faced much criticism pertaining to gambling content, and eventually removed content related to sites like Stake.com and Rollbit.com because of it.
Clancy, who has held leading roles at NASA and Google, asserted in the interview that the objective of the ban was not to deter gambling. Instead, its goal was to tackle the unbridled nature of certain gambling websites. As long as unregulated offshore gambling domains can continue to operate without supervision or control, there will be an inherent flaw in the system, he says.
Unregulated Sites Manipulate Consumers
Twitch streamer Trainwreckstv once claimed that he made $360 million through his gambling content. Clancy, a former YouTube project lead, believes unregulated gaming platforms are creating chaos in the ecosystem. He asserts that they lack consumer protection and adds that some might even resort to manipulating betting odds and financial transactions to the detriment of consumers.
Clancy called out the unregulated platforms for causing creators to lose significant amounts of money. He accuses them of disrupting the nature of the game and the flow of legitimate data.
Amazon-owned Twitch doesn't have any issues with gambling or the presence of gambling content, according to Clancy. Nonetheless, he asserted that gambling websites must abide by the guidelines established by gaming regulators in established countries, which puts many in a grey area.
If these sites become regulated and are willing to adhere to the regulations of most major countries, in terms of what they need to do as a gambling site, then of course [Twitch will lift the ban]," Clancy said.
The majority of the online gaming platforms assert that they hold a license, some in Malta, others in Curaçao, or elsewhere. Some have no license at all. However, Clancy believes none of them provide enough responsible oversight. He asserts that if unregulated sites make an effort to prove their compliance with regulations, Twitch could potentially retract its prohibition against them.
That still leaves open the issue of what regulations to follow. Curaçao asserts its regulations are on the same level as countries like the UK, although that's up for debate.
Twitch Undergoes a Transformation
The implementation of the gambling content ban hurt Twitch. It began losing some subscribers and led to the creation of alternative sites, such as the Stake.com-backed Kick.com.
Twitch has continued to see a drop as a result of the change, but for other reasons, as well. One was the use of preroll advertising, which has become an increasingly frustrating occurrence on many online platforms.
Preroll advertising consists of showing an ad just before the content that the user has searched for. Anyone who uses YouTube has had to sit through them, and even Netflix has warned that it will start including ads in its programming.
These ads have been especially criticized by Twitch users, who have to wait from 30 seconds to more than a minute to see their favorite streamers. Clancy, who also finds them aggravating, wants to eliminate them in an attempt to bring netizens back to Twitch.
He said several weeks ago that preroll ads would be phased out for channels that Twitch users have never seen before. Then, he changed his stance and said Twitch will apparently (but gradually) remove them when entering any channel.
It remains to be seen if that will do the trick and bring back users. With gambling content having once delivered hundreds of millions of dollars in revenue, combining the two could go a long way toward restoring Twitch's place at the top of the charts.
The post Twitch Boss Dan Clancy Wants Better Online Gambling Regulations appeared first on Casino.org.