Some economic forecasters are dialing back recession expectations, but should that ominous scenario arrive, VICI Properties (NYSE: VICI) could be one of the gaming stocks to sport relative resilience.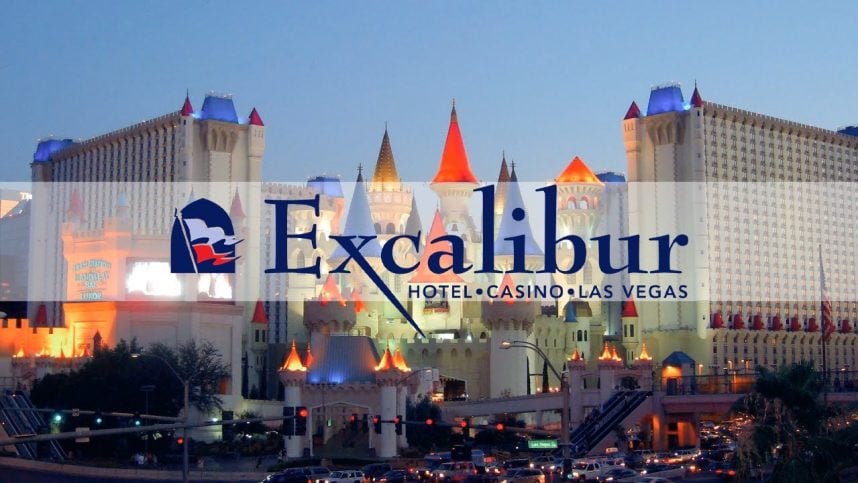 The largest owner of gaming real estate in the country feels strongly regarding how its clients, which includes casino operator titans Caesars Entertainment (NASDAQ: CZR) and MGM Resorts International (NYSE: MGM), would fare in the event of material economic contraction.
At the Nareit REITweek Conference in New York last week, VICI management said the "economic resiliency of gaming is resounding." The real estate investment trust (REIT) is the largest landlord on the Las Vegas Strip, owning the property assets of some of the world's most famous casino hotels, including Caesars Palace, MGM Grand and the Venetian, among others.
VICI owns 10 Strip venues and 13 overall in Nevada where its tenants include Apollo Global Management, Caesars, Hard Rock International and MGM.
VICI Believes Tenants Learned Lessons
Owing to the cyclical nature of casino gaming, the industry would likely be vulnerable should a recession arrive. Specific to VICI, there's some good news.
First, analysts see no signs of a recession playing out on the Las Vegas Strip. Second, the REIT believes its clients learned lessons during prior economic shocks, including the global financial crisis and the coronavirus pandemic.
At the Nareit conference, VICI management said casino operators are well in-tune with their customers, which allows them to be nimble and pivot strategies during times when consumers reign in spending. As noted at the conference, some of the landlord's optimism is rooted in the documented ability of the gaming industry to weather and rebound from economic downturns. Another benefit for VICI is that capital markets are open to high-quality REITs.
"Those (REITs) that have access to capital, they're going to get through this, they're going to capitalize on it…REITs are going to come out winners," said Mark Streeter, managing director at JP Morgan Chase & Co., at the conference.
VICI Has Deflation Insulation
Dating back to last year, a primary theme analysts and investors have focused on regarding gaming equities is the potentially adverse impact of inflation. Due to REITs' reputation as inflation-fighting assets, VICI has held up relatively well over the past year, gaining 2.67%.
That doesn't imply the REIT will be vulnerable if a deflationary environment arrives. For starters, inflation remains stubbornly high, indicating deflation is likely a way's off.
Second, VICI has a track record of performing well when deflation sets in as highlighted by the stock's impressive showing immediately following the worst stages of the COVID-19 pandemic. Finally, the bulk of VICI's lease contracts with casino operators include escalator clauses that modestly raise rent annually or every few years.
The post VICI Properties Has Recession Resilience appeared first on Casino.org.