Following the passage of sports betting in the North Carolina General Assembly, one of the state's top lawmakers is optimistic about the Tar Heel State's chances of authorizing commercial casinos.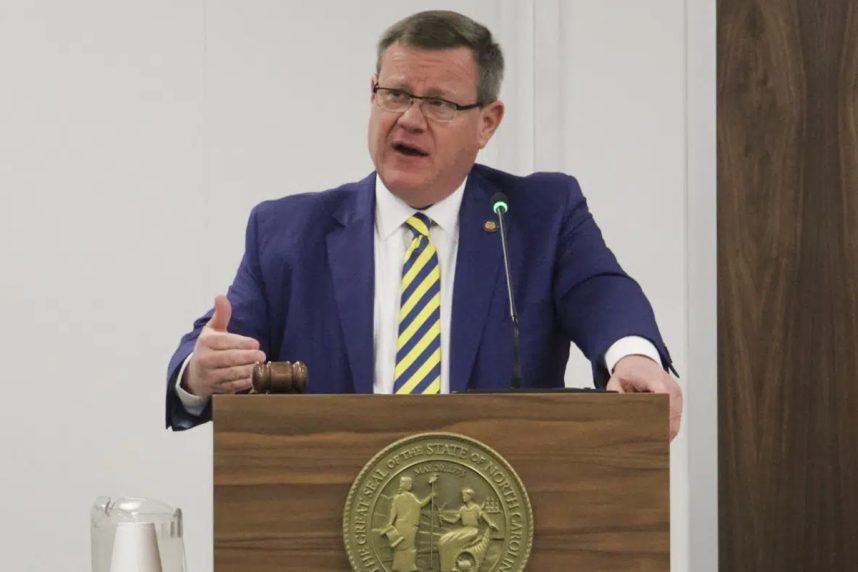 House Speaker Tim Moore (R-Cleveland) told reporters this week that it's time to take a fresh look at legalizing commercial casinos. North Carolina is currently home to three tribal casinos, Harrah's Cherokee, Harrah's Cherokee Valley River, and Catawba's Two Kings Casino.
After state lawmakers agreed to authorize commercial sports betting online and in-person at the state's eight professional sports venues, Moore says the appetite for gambling should be further probed.
"It's something we'll certainly take a look at," Moore said. "There's some very general discussion right now. There's not a bill, but there's been a lot of conversation about state-sanctioned, non-tribal casinos."
Gaming Expansion
North Carolina House Bill 347 passed the state Senate on Wednesday evening. The bill returned to the House where the Senate changes are expected to be approved early next week. The statute will then head to Gov. Roy Cooper's (D) desk where the second-term governor is expected to sign the gaming expansion statute into law.
HB 347 is the first major expansion of commercial gambling in North Carolina since the state lottery was authorized in 2005. Moore says the state should next consider joining its neighbors in permitting commercial casinos.
Virginia residents passed a ballot referendum in 2020 that allows casinos in five cities. One of those cities, Danville, hugs the Virginia-North Carolina border.
Caesars Entertainment is investing $650 million in Danville to build an integrated resort that will feature a casino floor with more than 1,300 slot machines, 86 live dealer table games, a World Series of Poker Room, and a Caesars Sportsbook.
North Carolina Senate Pro Tempore Phil Berger (R-Rockingham) said Caesars Virginia will draw from northern North Carolina, and those leisure spending dollars and subsequent tax revenue will be stripped from North Carolina.
If you look at population centers [around Caesars Virginia], the real population centers are south of Danville in North Carolina," Berger said in April. "I think there's a legitimate concern of a drain from North Carolina into Virginia of dollars, of business, of people."
"We'll see whether or not there's something that that is practical for us to do in North Carolina to address that," Berger added.
Billions at Stake
A recent market forecast conducted by Pennsylvania-based gaming consultancy Spectrum Gaming Group concluded that North Carolina could reap more than half of a billion dollars in new annual tax revenue should the state allow just three commercial casinos and tax their gross income at 30%.
Moore favors a gaming expansion package next year that would legalize not only commercial casinos but also video gaming terminals and the controversial skill gaming machines that have popped up in restaurants and bars.
"My preference is to try and do it all in one bill," Moore explained.
Moore reasoned that expanding gambling will necessitate a larger role for the North Carolina Lottery Commission, which is pivoting into becoming a gaming regulatory function.
"You want to be thinking about that when you [authorize gaming]," Moore said. "You want to do it in a comprehensive way that works."
The post North Carolina GOP Brass Optimistic About Commercial Casinos Following Sports Betting appeared first on Casino.org.