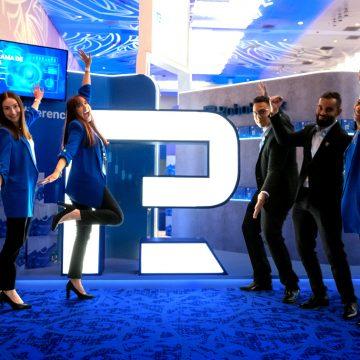 RoboForex, the renowned brokerage company in the financial industry, recently took part in the highly anticipated Money Expo 2023, held at Centro Citibanamex in Mexico City. The event proved to be a tremendous success for RoboForex, which captivated thousands of trading enthusiasts with a range of surprises and exceptional opportunities. Let's explore the exciting highlights that made RoboForex's presence at Money Expo 2023 truly unforgettable.
Unparalleled Hospitality and Personalised Attention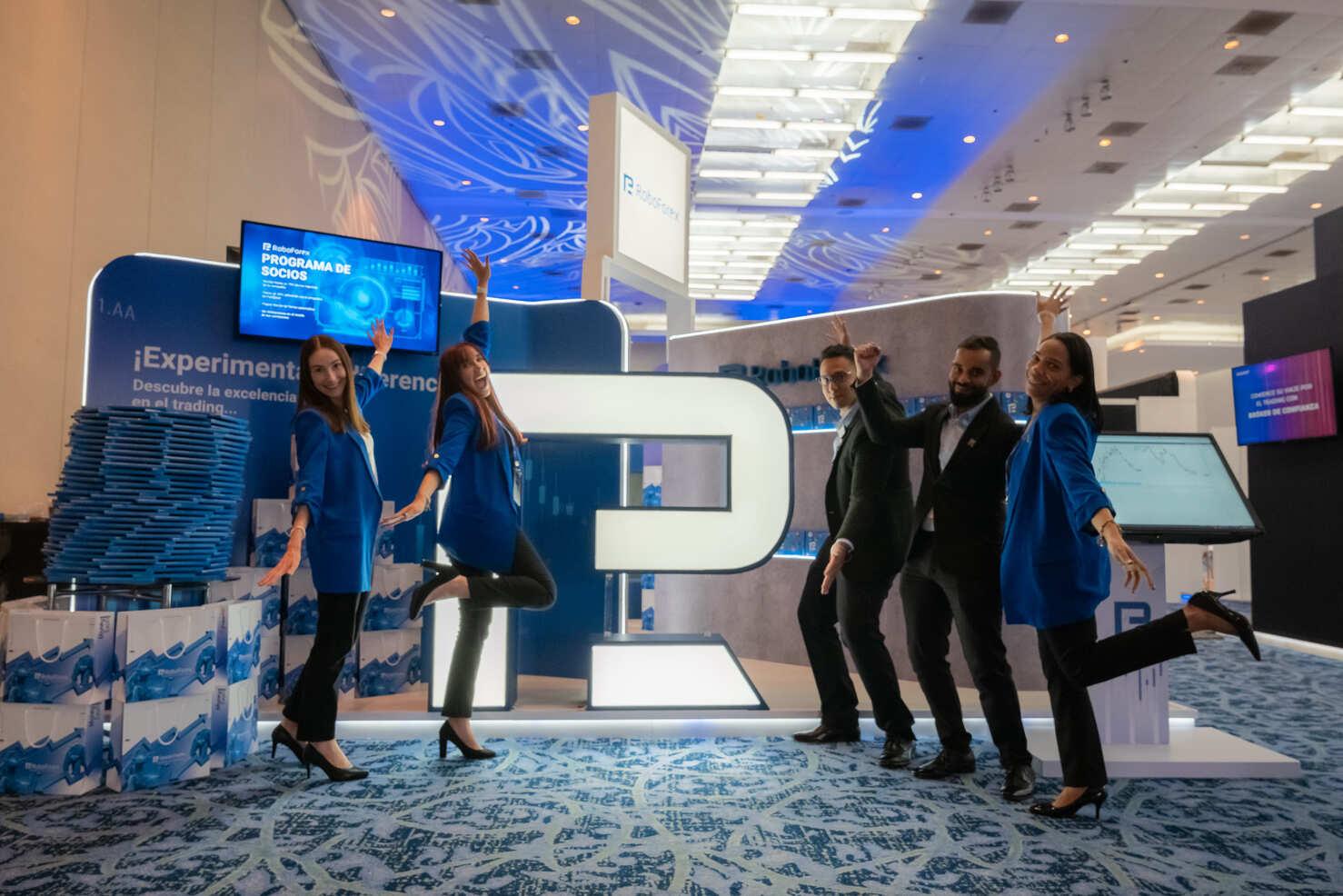 RoboForex's booth, number 12, turned into a hub of excitement as trading enthusiasts flocked in groups to explore the company's offerings. The representatives of the Company warmly welcomed each visitor with professionalism and engaged in meaningful conversations, answering questions about RoboForex's services. The overwhelming interest and support from the attendees reaffirmed RoboForex's commitment to innovation and the delivery of high-quality services in the financial sector.
CopyFX – Empowering Traders of All Levels
RoboForex's CopyFX service garnered significant attention at Money Expo 2023. This innovative platform allows both novice and experienced traders to copy the trades of successful traders, thereby enabling them to learn and enhance their trading skills. The popularity of CopyFX reflects RoboForex's commitment to empowering its clients and providing them with valuable resources to succeed in the financial markets.
Find out more about CopyFX in this article.
Partner Programme – Unlocking More Opportunities
Money Expo 2023 provided RoboForex with the perfect platform to showcase the advantages of its Partner Programme. Attendees had the opportunity to learn firsthand about the benefits of the programme and the enhanced conditions offered by RoboForex. The Partner Programme exemplifies RoboForex's dedication to fostering strong relationships with its partners and rewarding them for their loyalty.
RoboForex currently presents its Partners with an extraordinary opportunity: an astonishing revenue share of up to 70% and an exceptional loyalty programme that offers up to 20% in additional payments. When combined, these incredible benefits add up to a staggering 84% of the Company's revenue. This exclusive market offer is truly unmatched and guarantees an exhilarating journey towards building a solid business with significant income.
Find out more information about the RoboForex Partner Programme on this page.
Introducing R StocksTrader – A Revolutionary Platform
RoboForex unveiled its cutting-edge platform, R StocksTrader, during Money Expo 2023. Visitors were granted firsthand access to this innovative platform, featuring an extensive selection of over 12,000 trading instruments. With its advanced tools and functions, R StocksTrader equips traders with the necessary resources to make informed decisions in their financial operations. RoboForex's commitment to technological advancement and providing traders with state-of-the-art solutions was evident.
Find out more about the exciting features of the R StocksTrader platform in this post.
Exclusive Prizes and Memorable Experiences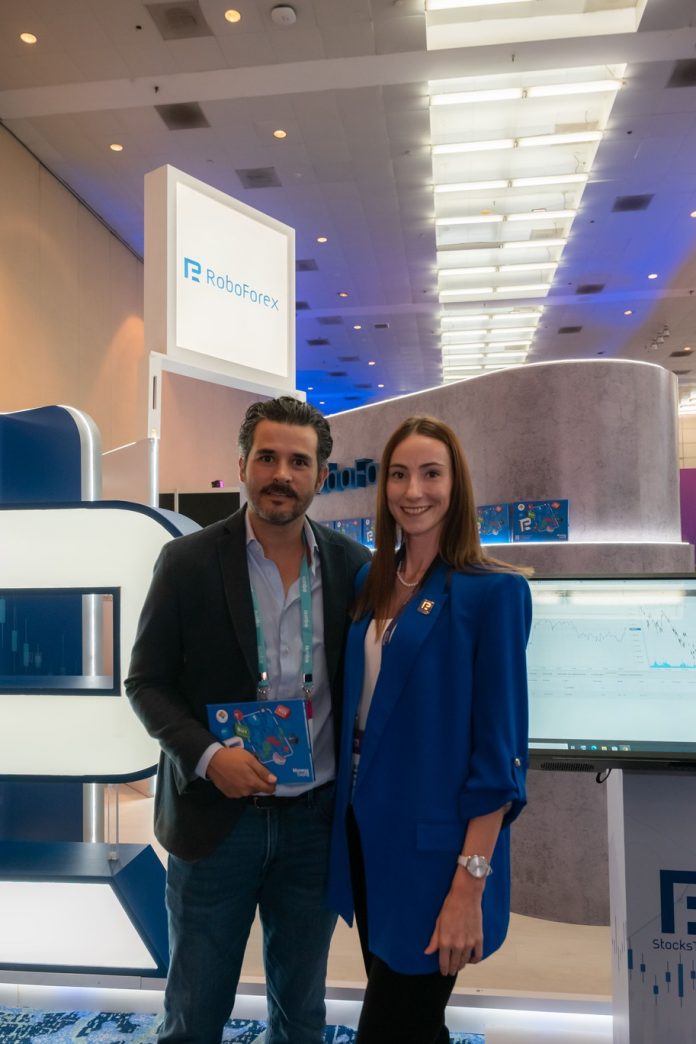 As a gesture of appreciation to all attendees of the event, RoboForex presented an exclusive gift box, containing a special QR code. By scanning the code, participants entered a drawing for a chance to win the big reward: an all-expenses-paid trip for two to the stunning destination of Punta Cana. This gesture confirmed RoboForex's dedication to giving back to its community and creating lasting memories for its clients.
A Message of Gratitude From RoboForex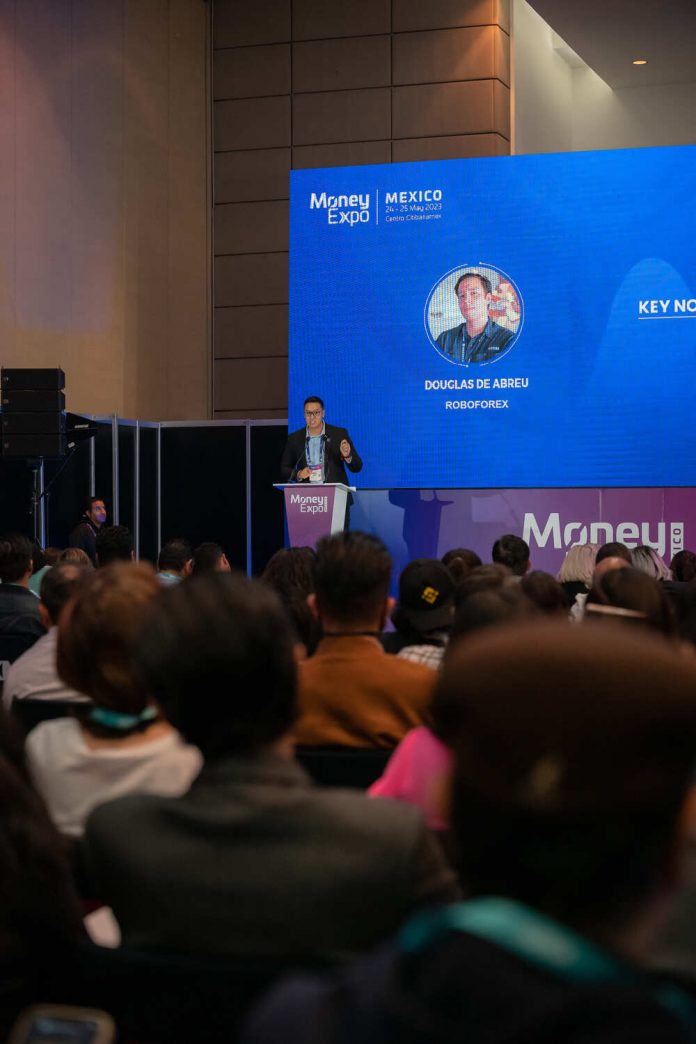 Mr. Douglas De Abreu, Operations Manager of RoboForex LatAm, expressed the company's delight in taking part in Money Expo 2023 and meeting numerous clients and partners. He emphasised RoboForex's unwavering dedication to providing clients with exceptional opportunities and conditions. With RoboForex's successful participation in Money Expo 2023, the Company's commitment to excellence was reaffirmed, and its vision for the future was further solidified.
Conclusion
RoboForex's impressive presence at Money Expo 2023 left a lasting impact on attendees and cemented its position as a leading brokerage company in the financial industry. The event served as a platform for traders, investors, and industry professionals to network, gain insights, and enhance their investment strategies. RoboForex's exceptional performance at Money Expo 2023 demonstrated its commitment to delivering high-quality services, competitive advantages, and even more remarkable opportunities for traders in the future.
The post RoboForex Captivates Money Expo 2023 Attendees with Unforgettable Experiences and Limitless Opportunities appeared first at R Blog – RoboForex.