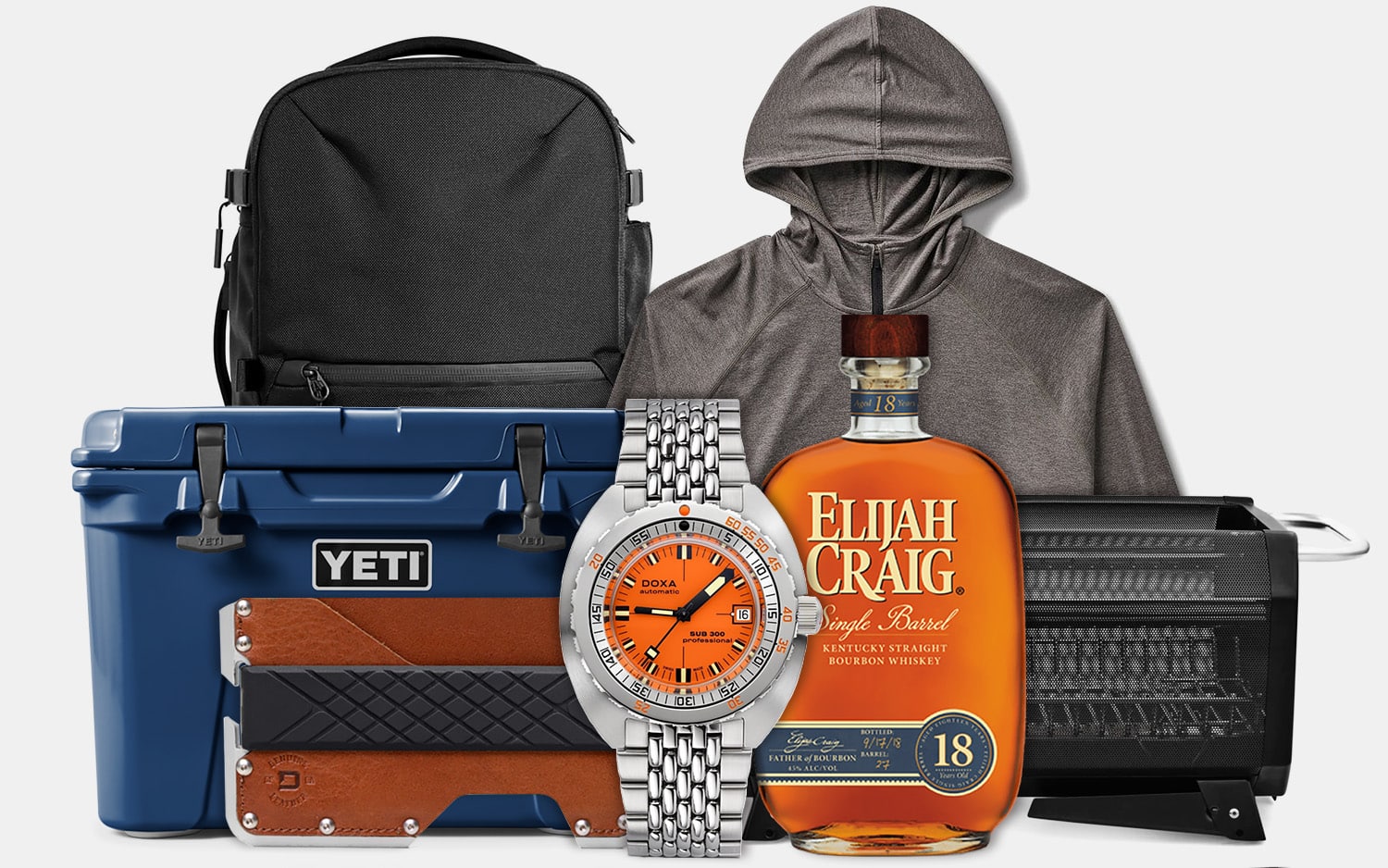 Our culture made a turn for the better when dad-life became a cool and aspirational thing. Let's be real—dad jokes were always funny. With this much-deserved status upgrade, comes an upgrade in the kinds of presents you give your pops. So, we've edited down 25 can't-miss Father's Day gifts.
Fathers are naturally discerning and practical. These qualities make your old man a hero, but also hard to shop for. Fortunately, all the gifts here are of topnotch dad-approved quality.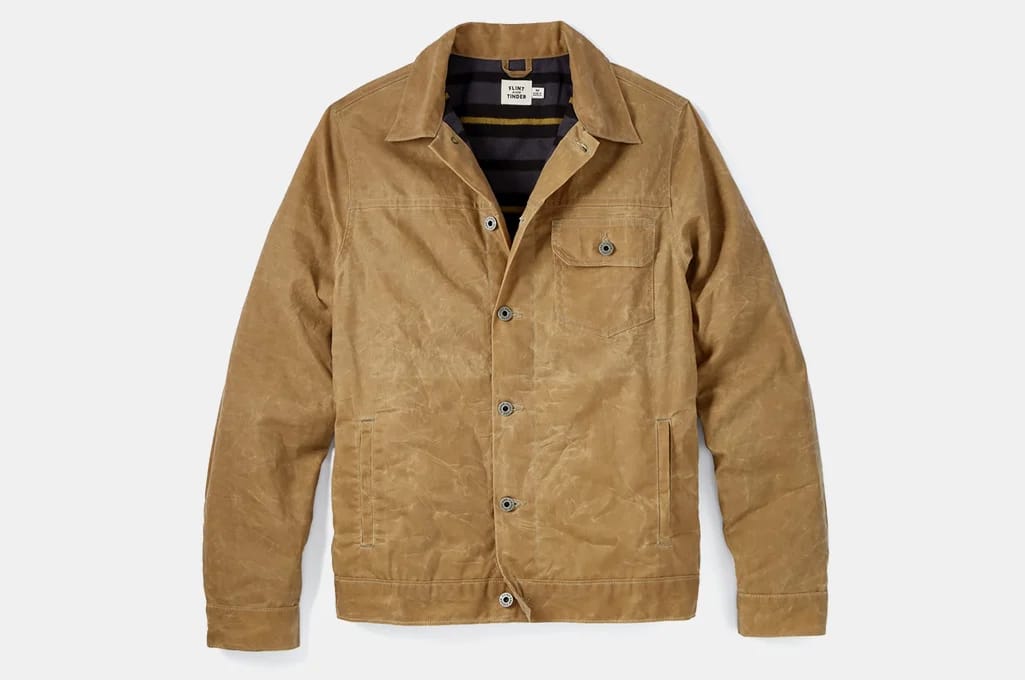 Flint and Tinder Flannel-lined Waxed Trucker Jacket
Most busy fathers like things to be simple and effective. The Waxed Trucker Jacket from Flint and Tinder is immediately comfortable, features durable Martexin sailcloth construction, and is flannel-lined for versatility. It patinates and lightens based on the crease patterns of each individual, adding a personalization factor to this stylishly utilitarian jacket.
Price: $298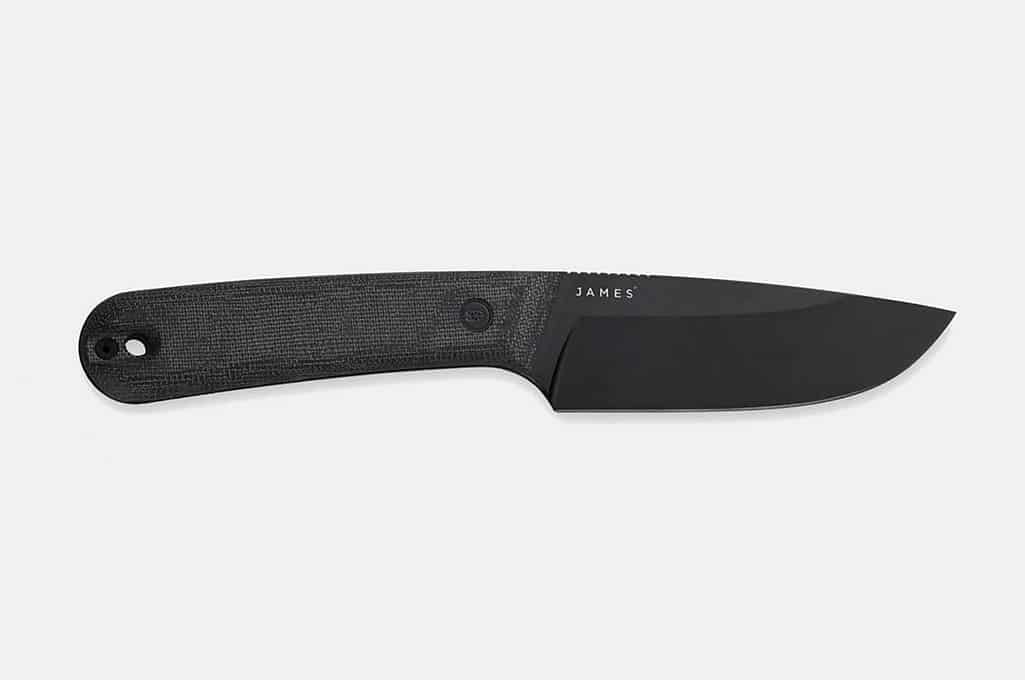 The James Brand Hell Gap Knife
The James Brand Hell Gap is a fixed blade knife, equipped with an easy-to-polish S35VN steel blade that gets harder and stronger when subjected to heat and age (not to mention that chemical-resistant cerakote finish). The micarta scales provide long-lasting durability and snazzy texturing.
Price: $279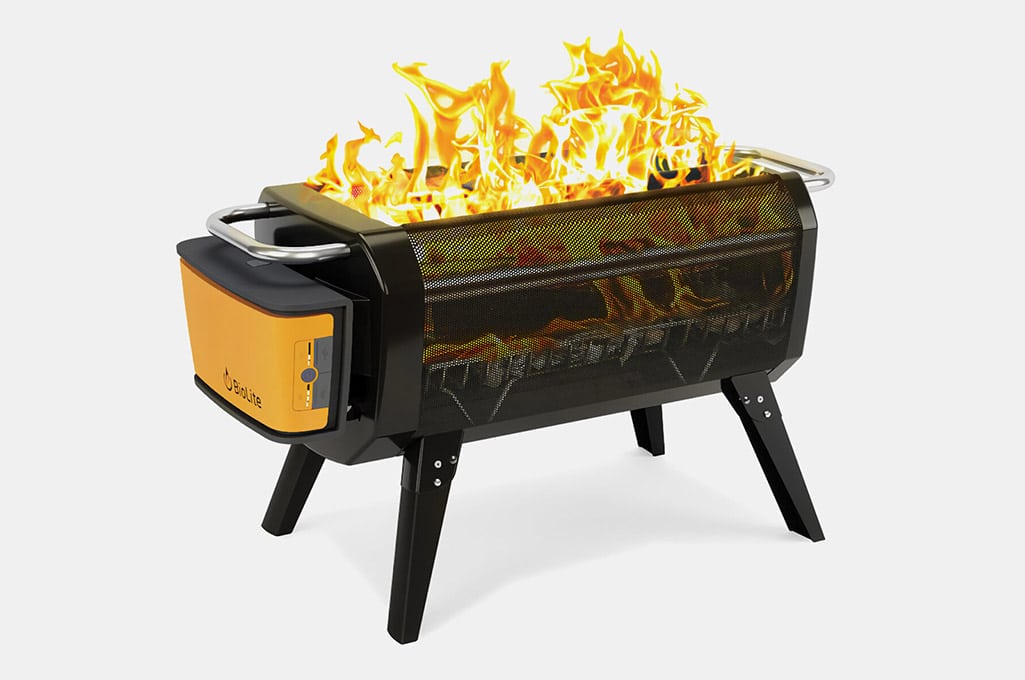 BioLite FirePit+
If your dad would rather be camping, the BioLite FirePit+ serves up the warmth, glow, and even the smell and crackle of a real campfire. What it doesn't do? Generate any pesky smoke. That means this firepit/hibachi grill can be used in the woods or in your backyard.
Price: $300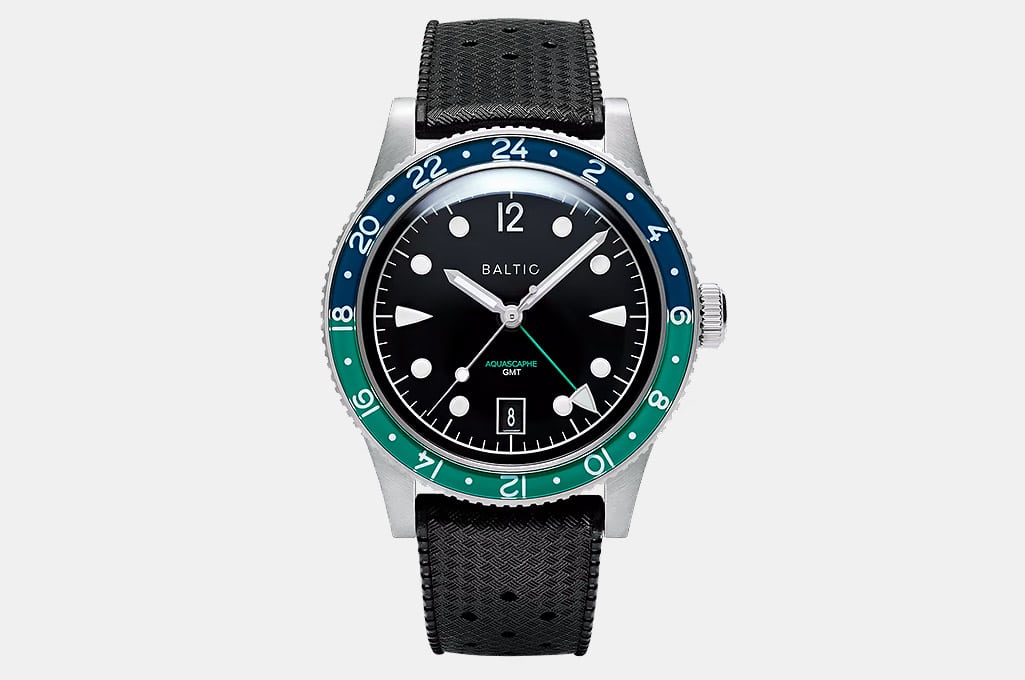 Baltic Aquascaphe GMT
One of the most efficient and bang-for-buck tool watches on the market, the Baltic Aquascaphe GMT is equipped with a sapphire glass, double-domed for extra impact support, and a bidirectional sapphire bezel. Between its sturdy, water-resistant build and polished look, this automatic timepiece can be worn in the office or on the trail.
Price: $980+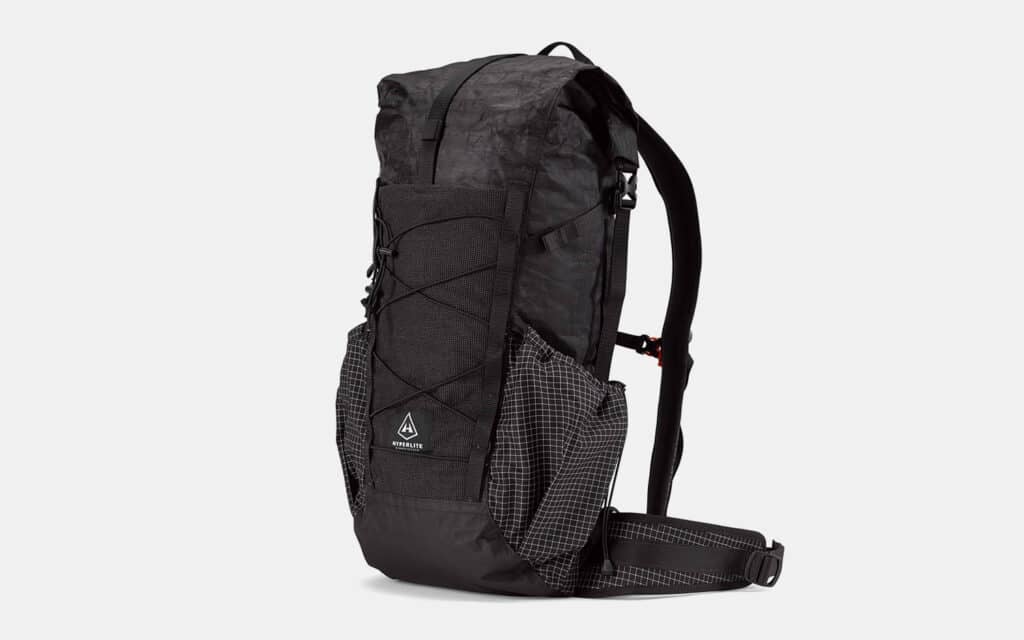 Hyperlite Elevate 22 Backpack
Hyperlite's Elevate 22 backpack is a perfect example of what the ultralight world can bring to the average guy. Made with the brand's signature attention to lightweight construction and design, the Elevate 22 weighs in at just over one pound. It's also made from an exceptionally durable and fully waterproof material, making it a constant companion on any trail.
Price: $249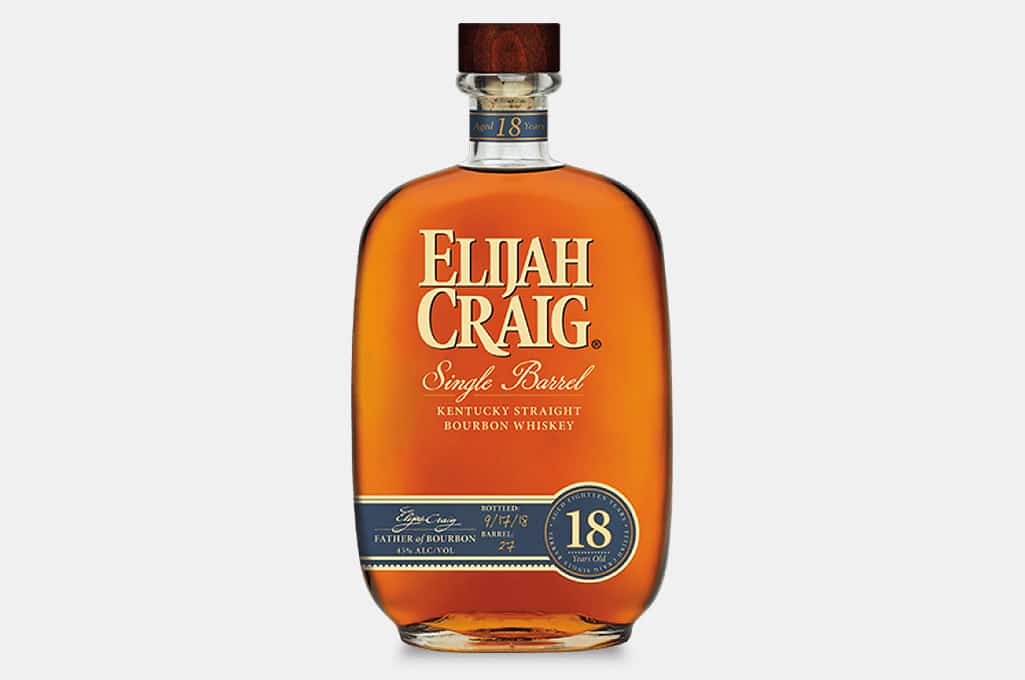 Elijah Craig Single Barrel 18 Year Kentucky Straight Bourbon
Elijah Craig's 18 Year Kentucky Straight honors the American artform of Bourbon with a complex yet smooth flavor. This award-winner opens with semi-sweet honey tastes, right before the toasty char kicks in. Add a spiced vanilla linger, plus notes of chocolatey mint, and you've got traditional bourbon, leveled up.
Price: $290+
Yeti Tundra Cooler
From its three-inch-thick insulation to its pressure-injected locks, the Yeti Tundra Cooler protects your beers from extreme heat while ensuring the packed coolness stays cool. Effectively portable, the military-grade handles and tie-down slots are perfect for hunting, rafting, and tailgating.
Price: $275+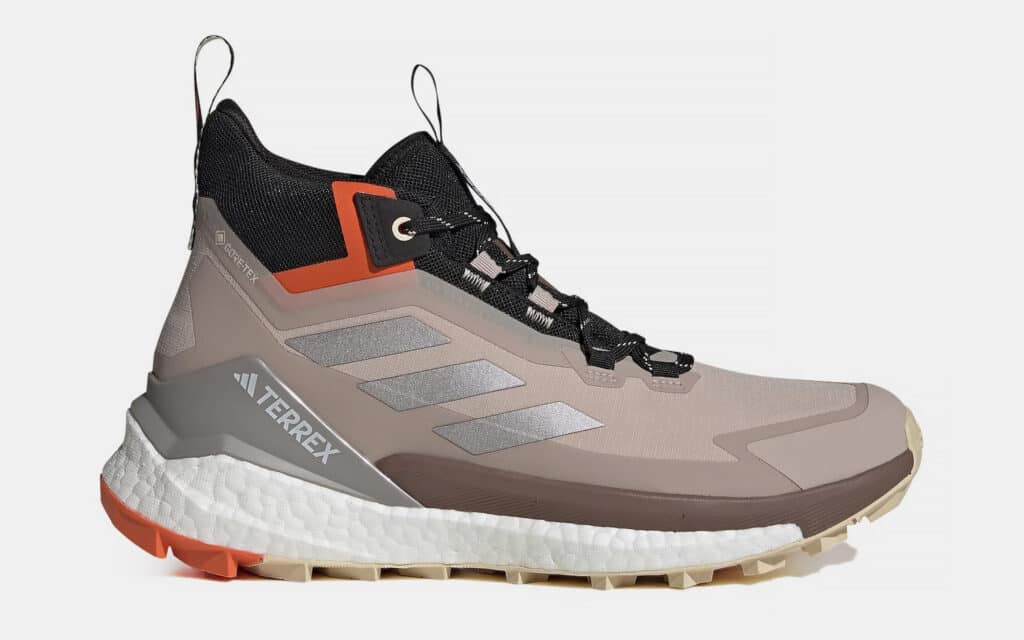 Adidas Terrex Free Hiker 2 GTX
Not only do the All-Weather Duckboots live up to their name, with their 100% waterproof full-grain leather uppers and rubberized rand, but they're literally as comfortable as broken-in sneakers. They're also timelessly cool-looking, giving your old man an easy go-to pair of footwear.
Price: $160+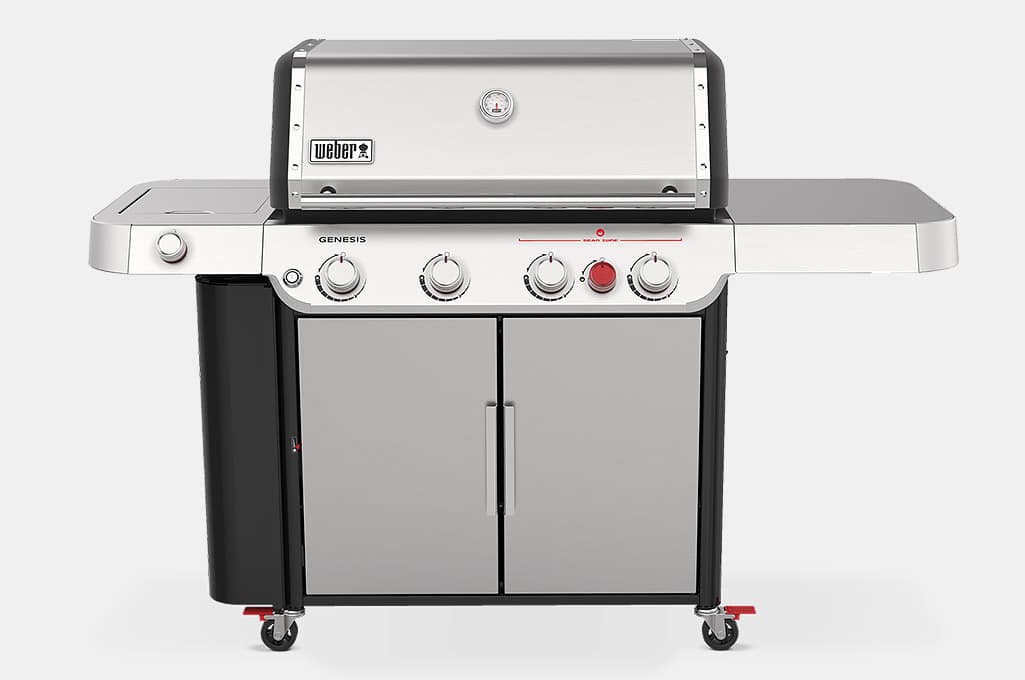 Weber Genesis Gas Grill
While some might think that grill-related presents are risky for Father's Day, (hard to outdad your own dad), the innovative Weber Genesis Gas Grill would impress any backyard connoisseur. Its innovative sear zone is generously-sized and gets incomparably hot. Serve up a full-kitchen meal, every sauce and meat, in the unstuffy outdoors.
Price: $1,649+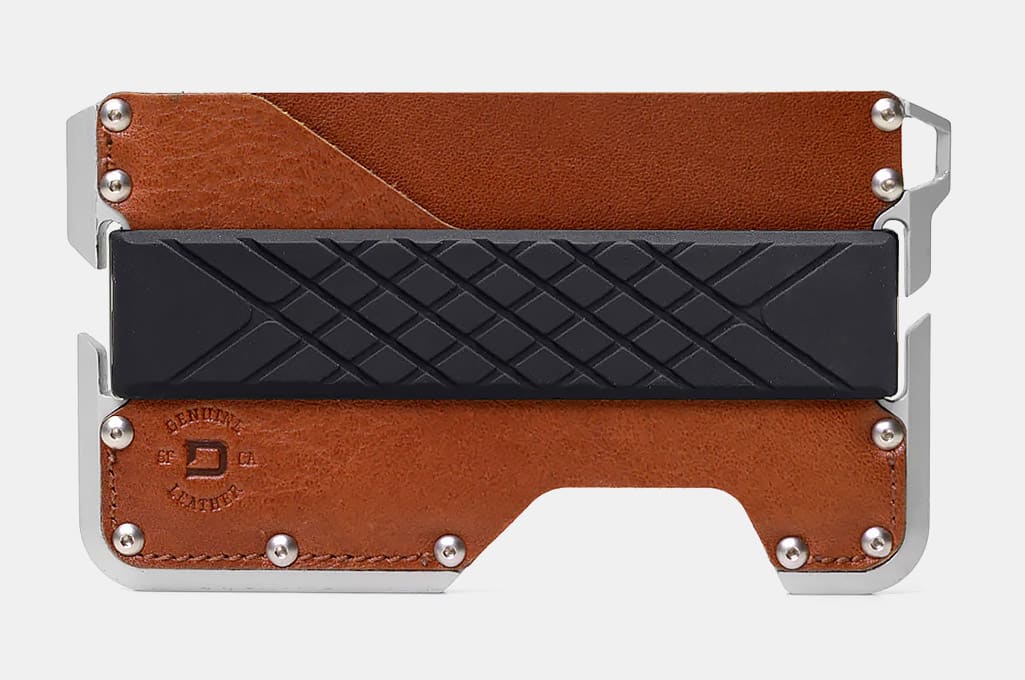 Dango D01 Dapper Wallet
The Dango D01 Dapper combines the best of both worlds: The sophistication of a traditional wallet, minus the bulk. The pocket-invisible efficiency of a high-tech, RFID-blocking card holder, but not boring-looking. It holds up to 12 cards, with an aerospace-grade aluminum construction. Did we mention the bottle opener?
Price: $69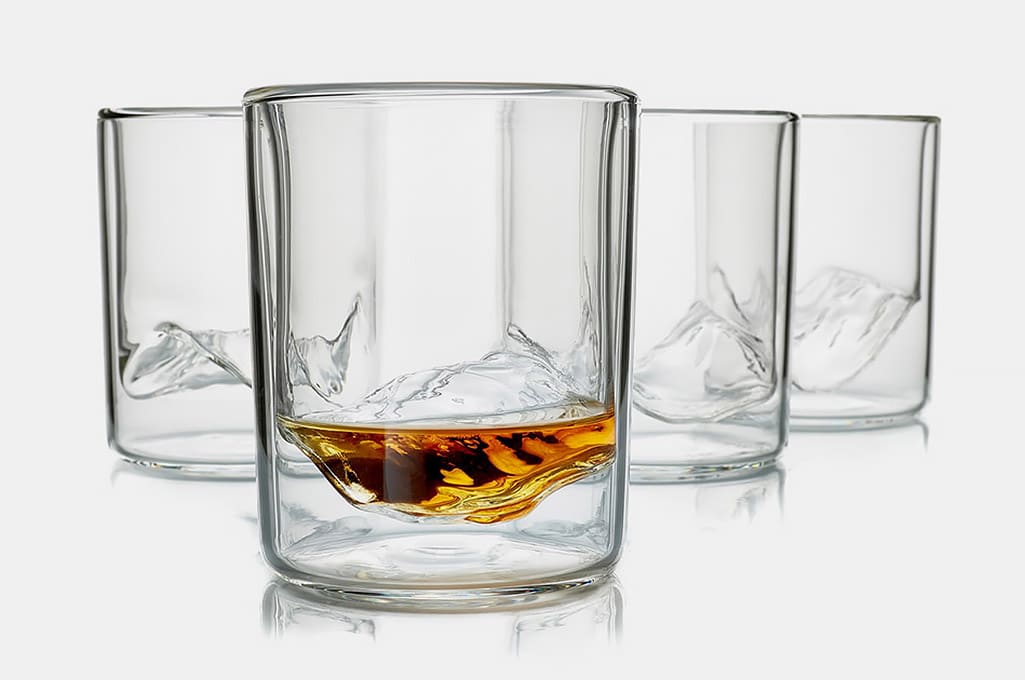 Whiskey Peaks "The Rockies" Glasses
A good whiskey is a journey of tastes and notes, and these spirit glasses from Whiskey Peaks, "The Rockies," perfectly encapsulate adventures and exploration. These premium lead-free glasses are hand-blown, with exquisite mountain formations at the bottom of each cup.
Price: $60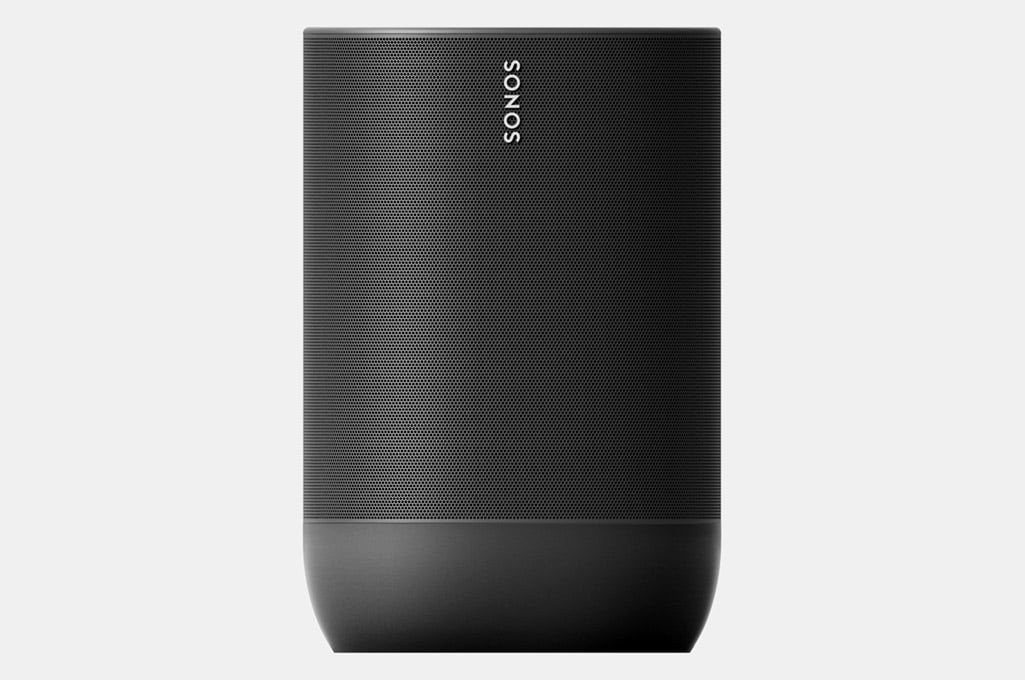 Sonos Move Speaker
Dimensional sound comes in a portable package with the Sonos Move Speaker. This smart speaker flaunts pro features, including amplifiers tuned to its specific architecture and a midwoofer. Also waterproof, pa can feel like he's live at the game or concert he's listening to, at the comfort of his pool.
Price: $299+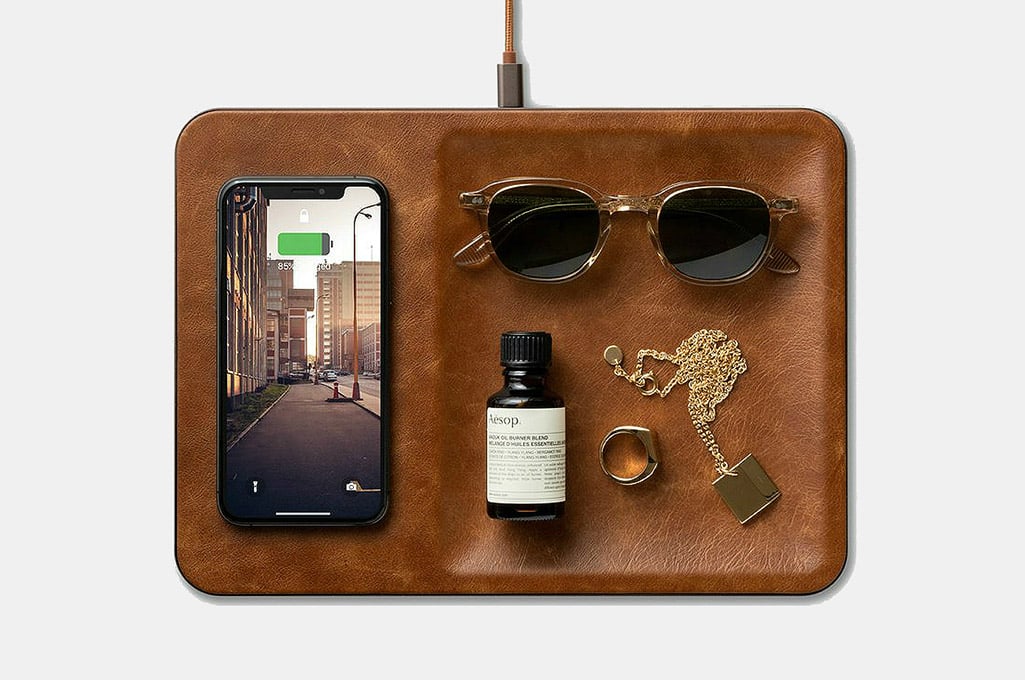 Courant Catch:3
A dapper update to yesterday's catch-all trays, the Courant Catch:3 can hold your keys, accessories, and EDC, while wirelessly charging your phone. It's designed like a gentleman-approved classic valet, with a pebble-grain Italian leather construction.
Price: $140+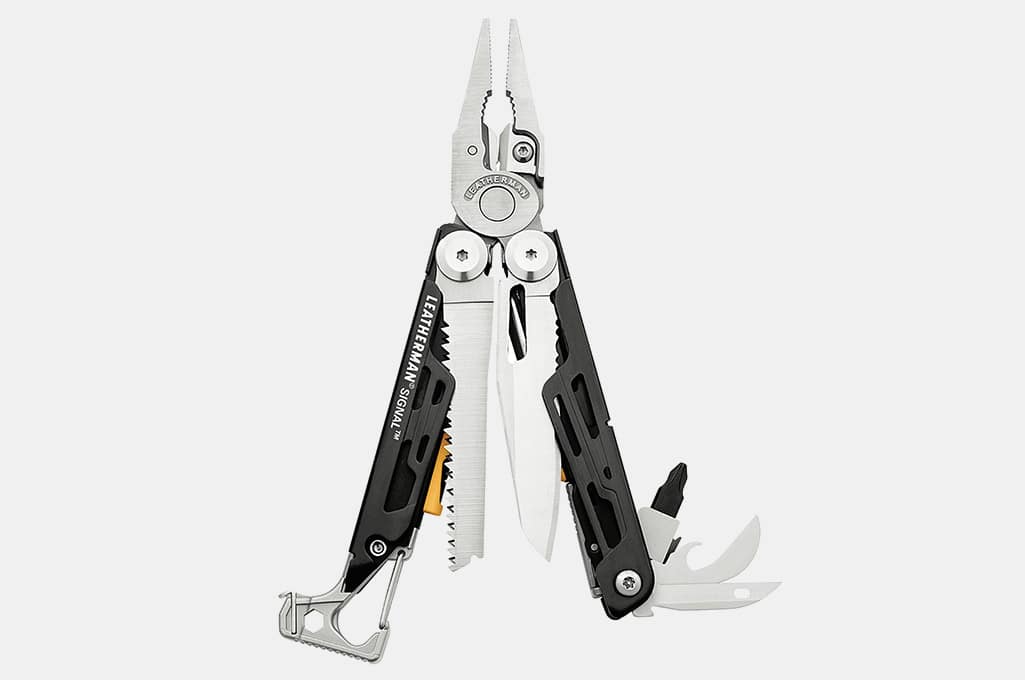 Leatherman Signal Multi-Tool
Miraculously, the Leatherman Signal Multi-Tool offers 19 whole functions, all of which are contained in a safely efficient, somehow non-cumbersome stainless steel form. It's a hammer, a firestarter, pliers, and much more. Basically, it's a pocket-sized piece of insurance.
Price: $140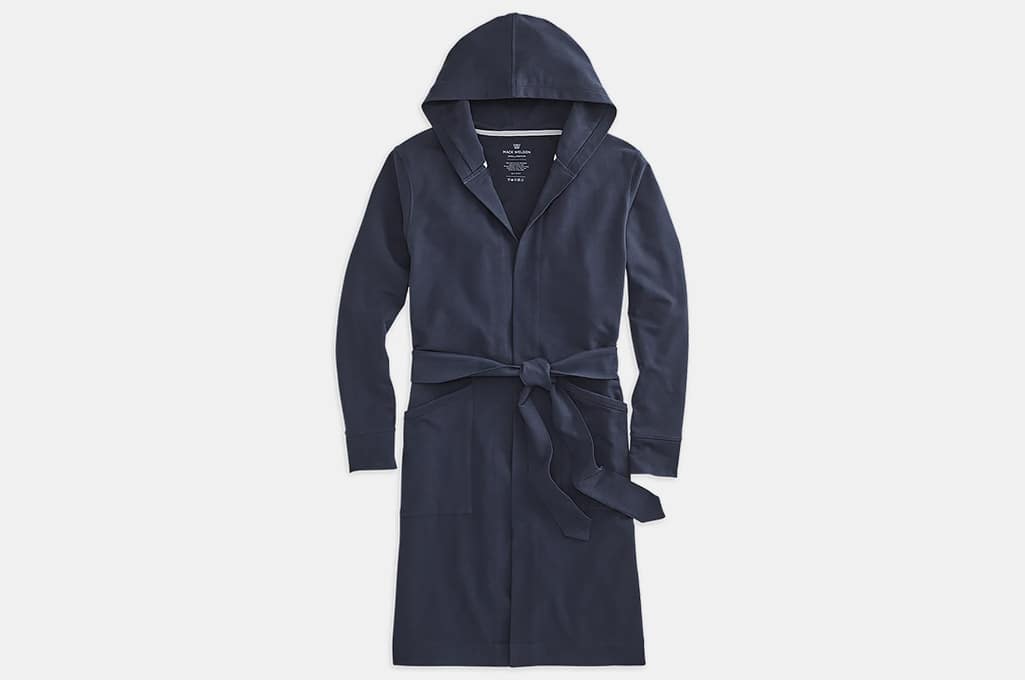 Mack Weldon Ace Robe
With a design based on boxing robes, the Mack Weldon Ace Robe appropriately floats like a butterfly and stings like a bee. The micro-brushed French terry feels soft and delicate, but is undeniably durable and insulating. The pockets, meanwhile, are excellent for phones, universal remotes, and beer cans.
Price: $128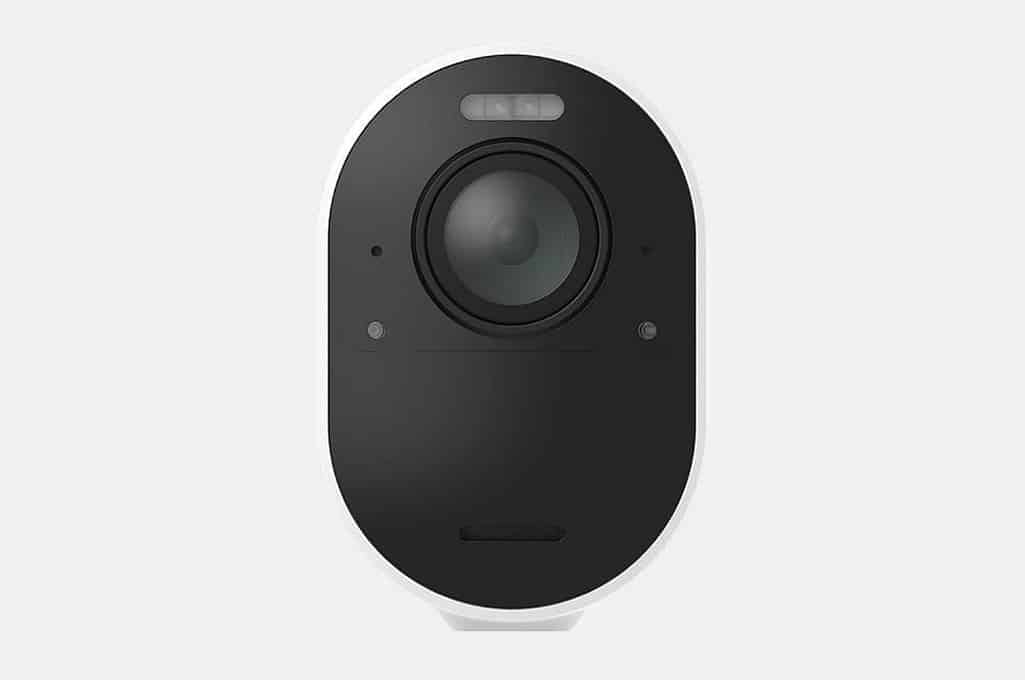 Arlo Ultra 2 Wireless Security Cameras
As the king of their pride, dads are natural protectors. Whether he's ensuring the cat and the dog aren't fight-clubbing, or watching over the newborn's room, the Arlo Ultra 2 Wireless Security Camera offers unparalleled wide-field views, in 4K and HDR. Bonus points for easy wireless installation.
Price: $300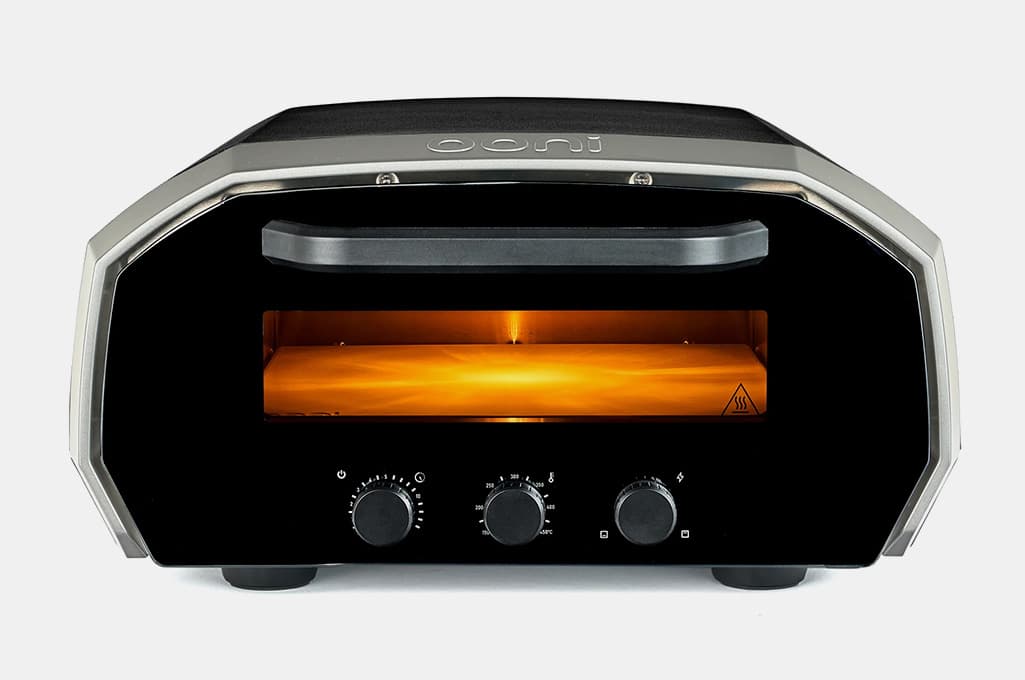 Ooni Volt 12 Electric Pizza Oven
All pizza is good, but takeout pizza isn't the same as a stone-baked pie from a proper Italian joint. Thanks to the Ooni Volt 12 Electric Pizza Oven, that proper Italian joint can very well be your own kitchen. Or basement. Or backyard. This slick-looking oven is all-electric, so you can basically use it anywhere. Even more impressive is the fact you can have real-deal stone-baked pizza in under two minutes once the interior is done heating.
Price: $999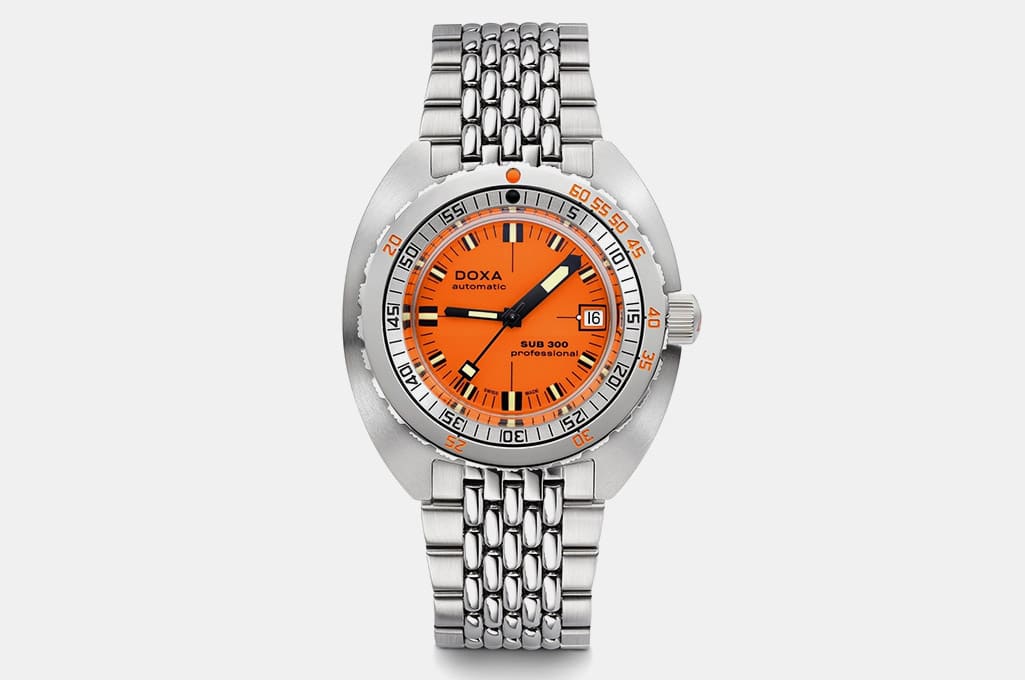 Doxa Sub 300 Professional
Exploding with cool factor, the Doxa Sub 300 Professional's dial looks like a submarine control panel. It's filled with functions and tried-and-true designs, like its domed sapphire that gives the bold dial edges a delightfully retro blur. Its COSC-certified automatic movement stays accurate regardless of impact or weather, and is water resistant up to 300 meters.
Price: $2,450+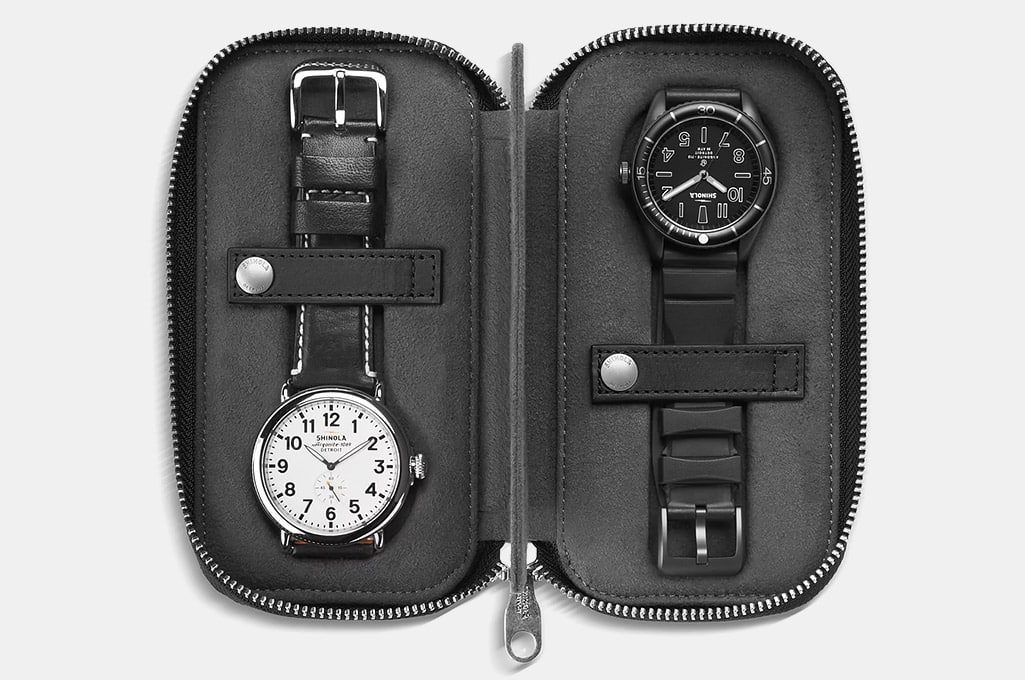 Shinola Travel Watch Case
The two-capacity Shinola Travel Watch Case is made of protective leather on the outside and secure tabs, dividers, and soft microsuede on the inside. Useful and stylish, the premium Vachetta leather will patinate handsomely over time, and comes in navy, black, and tan.
Price: $250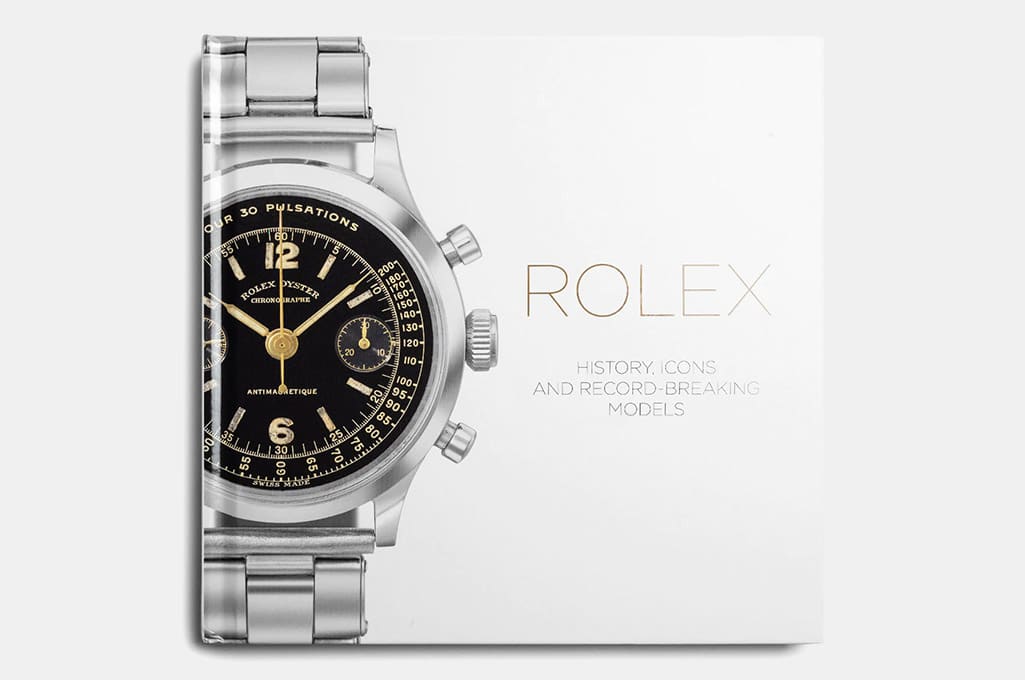 Rolex: History, Icons and Record-Breaking Models
A fascinating read as well as excellent coffee table decoration, the beautifully-bound Rolex: History, Icons and Record-Breaking Models comprehensively chronicles Rolex's story, benchmarked by countless record-breakers. Did you know the Paul Newman Daytona went for over $17million in 2017? Naturally, this tome features vibrant photography throughout.
Price: $45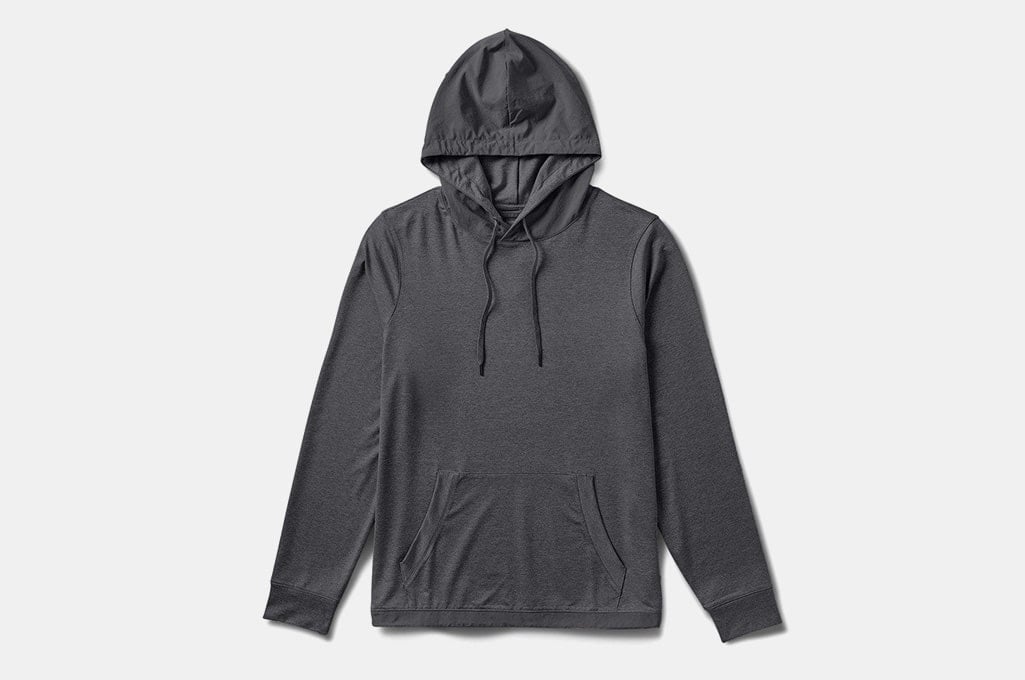 Vuori Sunday Element Hoodie
No matter if dad is lounging on the couch watching the game all weekend or smoking a rack of ribs bright and early, Vuori's Sunday Element Hoodie will keep hime in good stead. It's made with a midweight technical knit fabric that's crafted from recycled materials, cut for a modern trim fit, and equipped with just the right amount of stretch and odor-blocking properties.
That makes it one heck of a good match for those slow and lazy Sundays where he probably don't really want to put on real clothes, but still wants to be as comfortable and presentable as possible.
Price: $108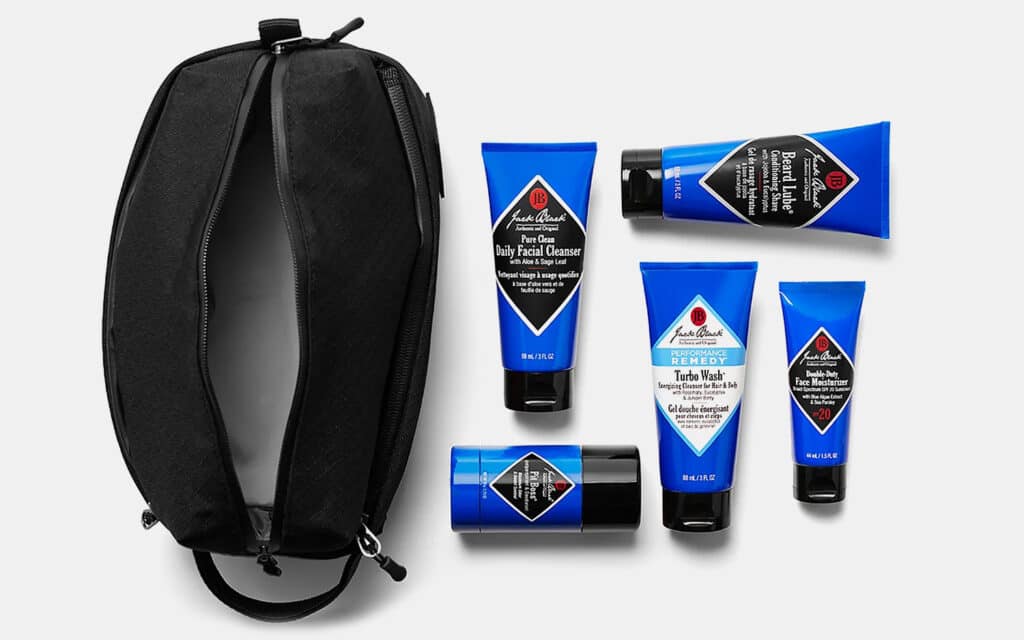 Jack Black Jetsetter Kit
This kit includes two cleansers, an SPF 20 moisturizer, beard lube, and deodorant, all in a dapper travel bag. Specifically for guys on the move, the facial cleanser and beard lube make shaving smoother, in addition to pore vacuuming and facial hair conditioning. Several time-saving products also do double-duty. The Turbo Wash is for hair and body, while the Pure Clean Daily cleanses and tones.
Price: $59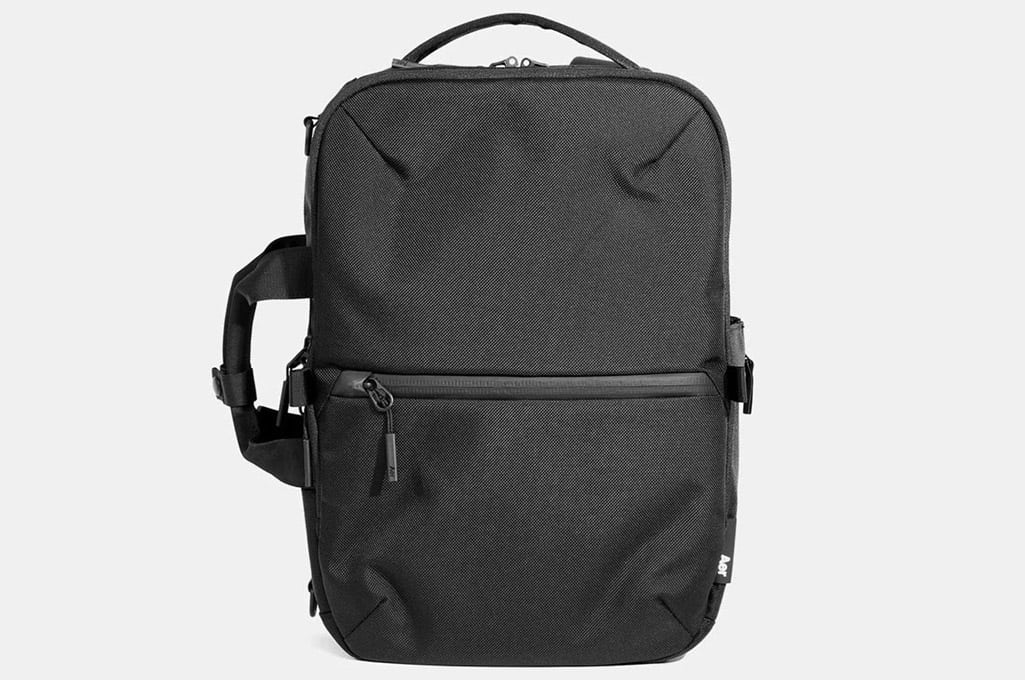 AER Travel Pack 3
AER's Travel Pack 3 is structured so that the experience of packing, airport security, and loading the overhead, are all as streamlined as this bag. The ballistic nylon exterior is strong, while the main compartment can be flat or upright. From magnetic compression straps to quick-access pockets, this bag works smart, not hard.
Price: $249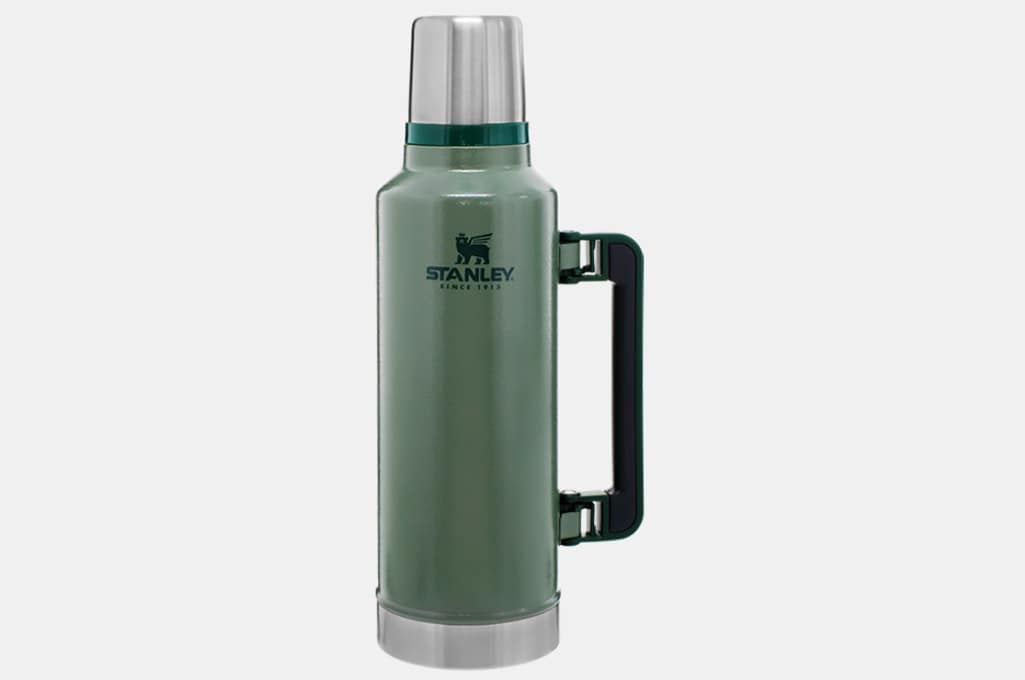 Stanley Classic Legendary Bottle
The Stanley Classic Legendary Bottle boasts the brand's iconic vacuum insulator, which keeps coffee hot and water cold for up to two days. The handle folds, and keeps the bottle from rolling away, while the lid doubles as a cup. And since fathers love warranties, this guy is lifetime-backed.
Price: $47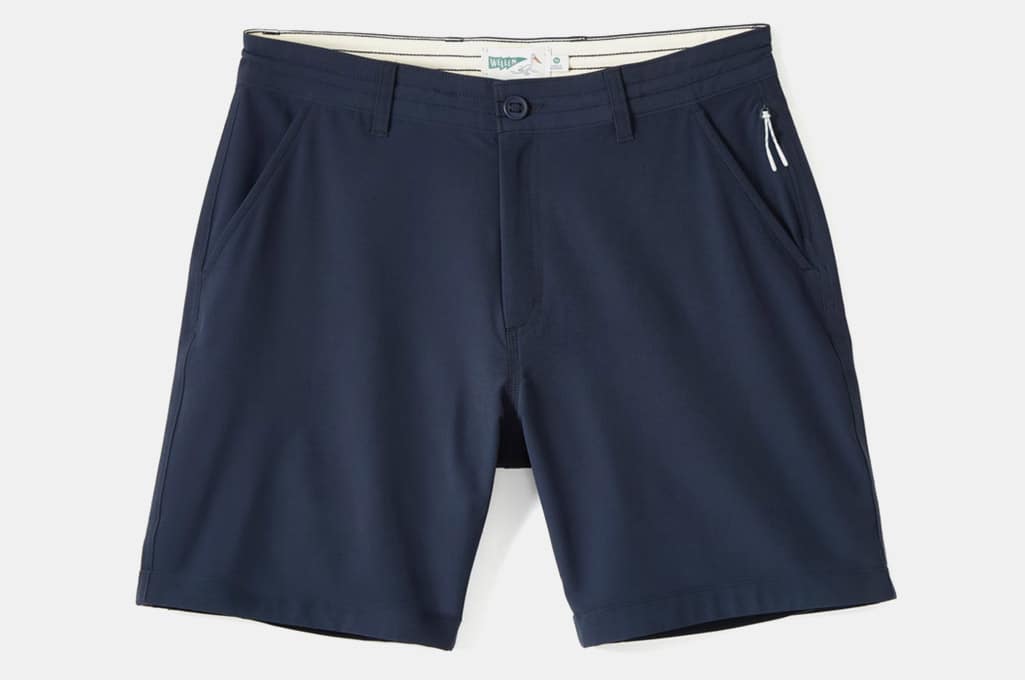 Wellen Hybrid Cruiser Shorts
The Wellen Hybrid Cruiser Shorts take the practicality of dad style, and give it an effortlessly fashionable makeover. Quick-drying, stretchy, and lived-in comfy, the Cruisers are as functional as boardshorts. Still, the contemporary cut and slickly neutral colors go well with any guy's personal style.
Price: $88