Available now on Digital and coming to 4K, Blu-ray, and DVD October 17 just in time for spooky season is the grim grinning hit Haunted Mansion. Read on to see what exciting bonus features you get when you bring these 999 Happy Haunts home! My personal favorite is the gag reel but I'm also here for deleted scenes.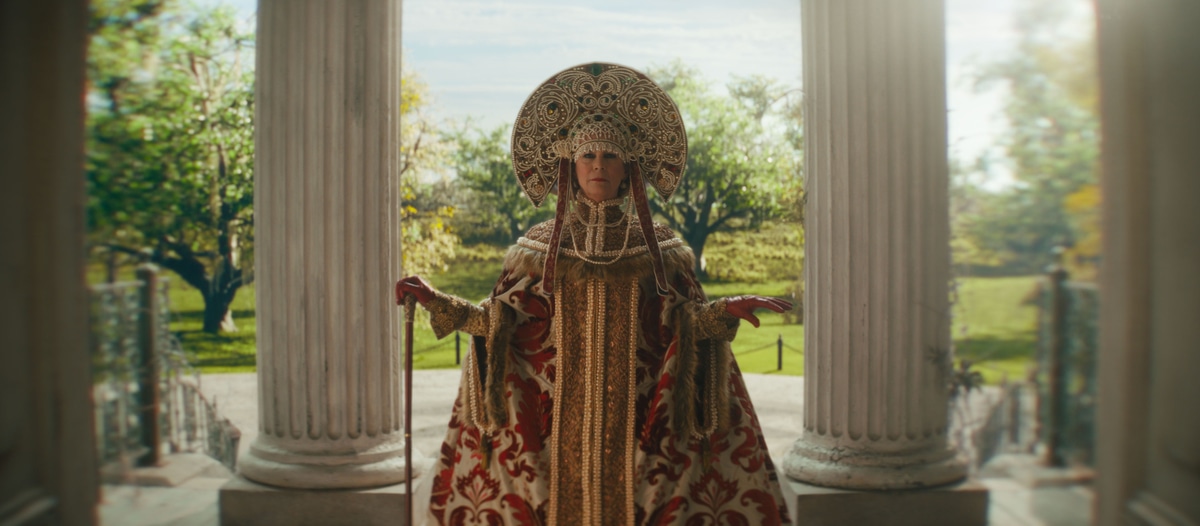 Haunted Mansion
Gabbie (Rosario Dawson) and her son Travis (Chase W. Dillon) in hopes of starting fresh have moved into an abandoned mansion on the outskirts of New Orleans. It doesn't take long for them to realize it is filled with ghosts– 999 to be exact. Unable to leave without the ghosts following them, Gabbie seeks the help of Father Kent (Owen Wilson), paranormal guide Ben (LaKeith Stanfield), historian Bruce Davis (Danny DeVito), and medium Harriet (Tiffany Haddish) to rid the home of its paranormal pests. In order to do that they must discover what secrets the mansion holds  which means interacting with the haunts. Some are helpful like the legendary Madame Leota (Jamie Lee Curtis) while others like the Hatbox Ghost (Jared Leto) are downright terrifying. 
RELATED: Haunted Mansion Movie Review: A Grim Grinning Hit 
Haunted Mansion is everything a fan like myself could want for one of their favorite rides. This film did a wonderful job of paying homage to Walt Disney's vision for the iconic ride as well as the Imagineers who brought it to life. It balances all the delightful easter eggs and callbacks with a story that feels familiar yet unique. The script by writer Katie Dippold deftly explores loss, grief, and finding joy in a way that speaks to even younger audience members. Aside from the incredible details taken from the ride and amplified on the screen, the performances of the cast make this haunt a blast. 
RELATED: Haunted Mansion Easter Eggs & Callbacks You May Have Missed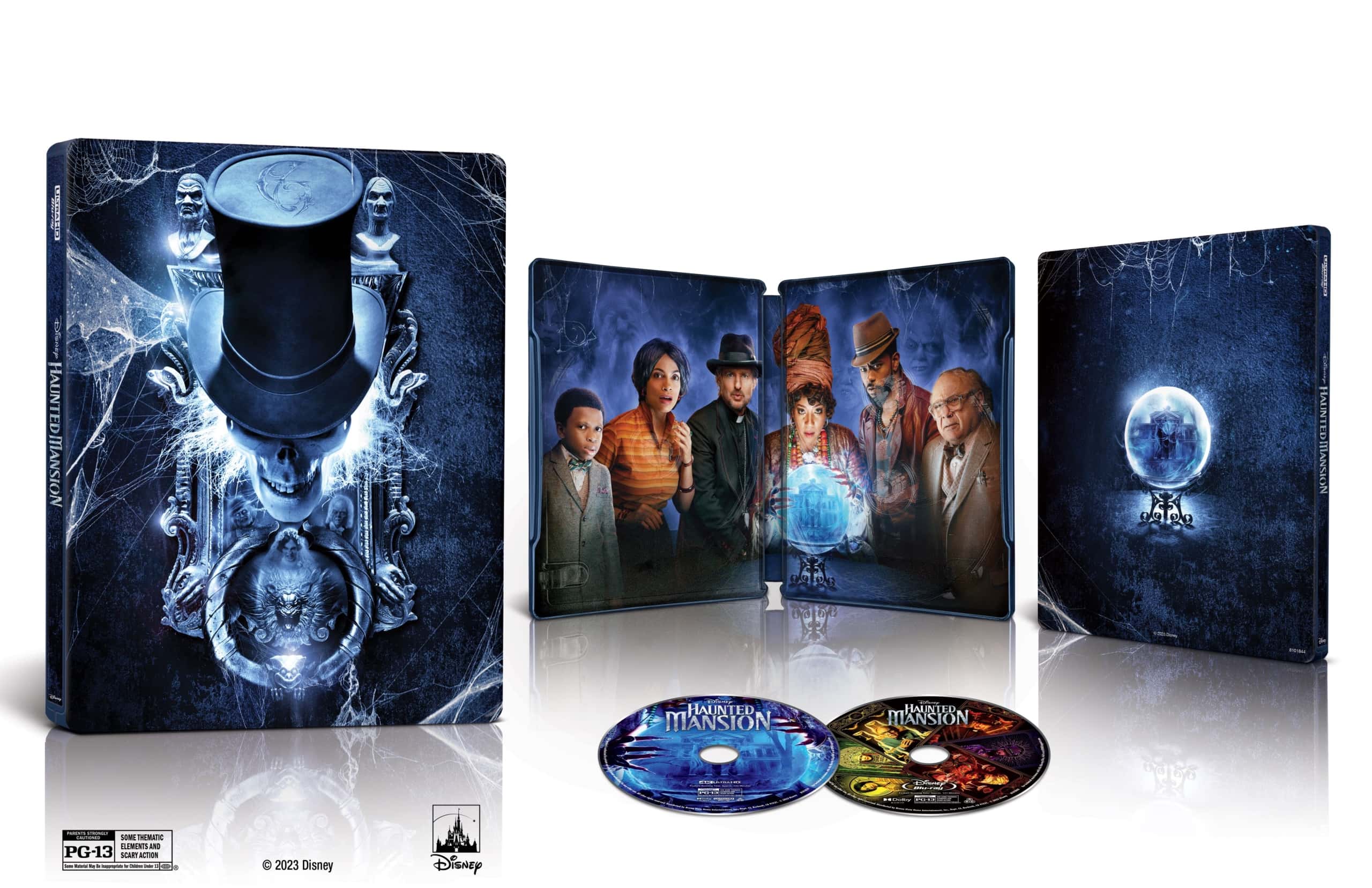 Haunted Mansion Bonus Features
FEATURETTES:
Making Haunted Mansion: Hear from cast, crew and filmmakers about creating this grim grinning adventure based on the world-famous ride. See how the ghosts were "brought to life," what role new technology played, and how the wildly popular attraction inspired the film's design.
999 Happy Haunts: There are 999 Happy Haunts inside the Disney Parks' attraction…but always room for one more! See all the Easter eggs (well, maybe not all of them) where characters big, small, alive, departed, human and otherwise appear in both the movie and the ride.
DELETED SCENES:
Take a look at some moments that passed on before the final version of The Haunted Mansion was finished.
Carol
1 Star
Harriet's House Of Intuition
They Say The Place Is Haunted
Between Realms
Crump Manor
Emergency Baptism
Good Head For Business
GAG REEL:
Who knew making a scary movie could be so funny! 
*Bonus features may vary by retailer.